Research Interests / Specializations:
Stand dynamics silviculture forest management
Research Description:
My research involves integrating stand dynamics into stand- and landscape-level decision-making. Stand dynamics generally refers to changes in stand structure and accompanying processes over time. With a good understanding of stand structure and stand development, silviculturists and other forest managers can anticipate changes in structure and make appropriate interventions to meet management objectives. These interventions can be in the form of treatments to enhance timber production, create wildlife habitat, or restore forest ecosystems.
One area of my research involves using leaf area to represent the occupied growing space of trees. Leaf area is useful for representing rates of energy and material exchange in tree canopies, and it is limited by site quality variables. By examining rates of tree increment per unit of leaf area, differences in the efficiency (or growing space efficiency) of trees based on crown class, age, or species can be measured. This work enables the identification of stand components that are making large contributions to stand increment and those that are not. For example, in even-aged stands, codominant trees appear to be most efficient. In multiaged ponderosa pine, the oldest age classes appear to be most efficient. This information is useful for silviculturists trying to maximize volume increment or examining the volume increment implications of changes in forest stand structure.
Other research has involved reconstruction of mixed-species stand development to compare growth rates of different species. Patterns of height growth development can vary between species enabling mixed-species stands to form multistrata canopies. Work is currently underway in the mixed-conifer forests of the Sierra Nevada. These multistrata canopies can meet some management objectives not met by single-species stands that under many management regimes lack structural variability. Pruning of forest trees to enhance wood quality is another area of interest.
Finally, a major portion of my research effort is focused on decision support tools that assist managers making silvicultural decisions. These decision support systems include models which predict stand growth, decision keys for prioritizing stands for precommercial thinning treatments, expert systems for prioritizing silvicultural treatments, and the development of stocking guidelines for single-species, mixed-species, and multiaged stands.
Current Projects
Reconstructing crown dynamics and development of multiaged stocking guidelines for mixed-species stands in the Sierra Nevada.
A long-term precommercial thinning study in coast redwood.
Development of multiaged stocking guidelines for coast redwood stands.
Pruning of sugar pine to reduce incidence of white pine blister rust.
Effects of pruning redwood on tree growth, heartwood formation, and epicormic sprouting.
Spatial patterns of trees in "sudden oak death" infected tanoak/redwood stands.
Stand structural development of tanoak/redwood stands and affects of "sudden oak death".
Effects of thinning and prescribed burning on "sudden oak death".
Selected Publications
2010 to present:

O'Hara, K.L., and J.-P. Berrill. 2010. Dynamics of coast redwood sprout clump development in variable light environments. Journal of Forest Research 15:131-139. doi 10.1007/s10310-009-0166-0

O'Hara, K.L., L.A. Grand, and A.A. Whitcomb. 2010. Pruning reduces blister rust in sugar pine with minimal effects on tree growth. California Agriculture 64(1):31-36.

North, M., P. Stine, W. Zielinski, K. O'Hara and S. Stephens. 2010. Harnessing fire for wildlife.The Wildlife Professional, Spring 2010, 30-33.

O'Hara, K.L., J.C.B. Nesmith, L. Leonard, and D.J. Porter. 2010. Restoration of old forest features in coast redwood forests using early-stage variable density thinning. Restoration Ecology 18(S1): 125.135. doi: 10.1111/j.1526-100X.2010.00655.x

Ramage, B.S., and K.L. O'Hara. 2010. Sudden oak death-induced tanoak mortality in coast redwood forests: Current and predicted impacts to stand structure. Forests 1(3): 114-130. doi:10.3390/f1030114

Bauhus, J., and K. O'Hara. 2010. Silviculture to achieve multiple objectives in a changing climate. International Forestry Review 12(5): 47 (abstract).

O'Hara, K., D. Jones, and B. Caldwell. 2010. Stand structures and silvicultural systems to maximize carbon storage. International Forestry Review 12(5): 47 (abstract).

Ramage, B., and K. O'Hara. 2010. Sudden oak death in redwood forests: vegetation dynamics in the wake of tanoak decline. Pp.213-216 in Proceedings of the Sudden Oak Death Fourth Science Symposium (edited by S.J. Frankel, J.T. Kliejunas, and K.M. Palmieri). USDA For. Serv., Gen. Tech. Rep. PSW-GTR-229.

O'Hara, K.L., A. Youngblood, and K.M. Waring. 2010. Maturity selection versus improvement selection: lessons from a mid-20th century controversy in the silviculture of ponderosa pine. Journal of Forestry 108(8): 397-407.

Nesmith, J.B., K.L. O'Hara, P.J. van Mantgem, and P. de Valpine. 2010. The effects of raking on sugar pine mortality following prescribed fire in Sequoia and Kings Canyon National Parks, California, USA. Fire Ecology 6(3): 97-116. doi: 0.4996/fireecology.0603097

Ramage, B.S., K.L. O'Hara, and B.T. Caldwell. 2010. The role of fire in the competitive dynamics of coast redwood forests. Ecosphere 1:art20. doi:10.1890/ES10-00134.1

Ramage, B.S., K.L. O'Hara, and A.B. Forrestel. 2011. Forest transformation resulting from an exotic pathogen: regeneration and tanoak mortality in coast redwood stands affected by sudden oak death. Canadian Journal of Forest Research 41:763-772. doi:10.1139/X11-020

Diaci, J., G. Kerr, and K. O'Hara. 2011. Twenty-first century forestry: integrating ecologically based, uneven-aged silviculture with increased demands on forests. Forestry (2011) 84(5): 463-465.

Ramage, B.S., A.B. Forrestel, M.A. Moritz, and K.L. O'Hara. 2012. Sudden oak death disease progression across two forest types and spatial scales. Journal of Vegetation Science 25:151-163.

Jones, D.A., and K.L. O'Hara. 2012. Carbon density in managed coast redwood stands: implications for forest carbon estimation Forestry 85(1): 99-110.

O'Hara, K.L. and C.L. Redelshheimer. 2012. Divergent trends in accredited forestry programs in the United States: Implications for research and education. Journal of Forestry 110(4): 201-206.

O'Hara, K.L., L. Leonard and C.R. Keyes. 2012. Variable-density thinning and a marking paradox: Comparing prescription protocols to attain stand variability in coast redwood. Western Journal of Applied Forestry 27(3): 143-149.

Ramage, B.S. K.L. O'Hara, and A.B. Forrestel. 2012. Regeneration and tanoak mortality in coast

redwood stands affected by sudden aak death. Pp. 377-386 in Proceedings of coast redwood forests in a changing California: A symposium for scientists and managers (R.B. Standiford, T.J. Weller, D.D. Piirto, J.D. Stuart, John D, technical coordinators). USDA For. Serv. Pac. Southwest Res. Stat., Gen. Tech. Rep. PSW-GTR-238. Albany, CA. 675 p.

Jones, D.A., and K.L. O'Hara. 2012.Carbon storage in young growth coast redwood stands. Pp 515-523 in Proceedings of coast redwood forests in a changing California: A symposium for scientists and managers (R.B. Standiford, T.J. Weller, D.D. Piirto, J.D. Stuart, John D, technical coordinators). USDA For. Serv. Pac. Southwest Res. Stat., Gen. Tech. Rep. PSW-GTR-238. Albany, CA. 675 p.

Berrill, J.-P., and K.L. O'Hara. 2012. Influence of tree spatial pattern and sample plot type and Size on inventory estimates for leaf area index, stocking, and tree size parameters. Pp 485-497 in Proceedings of coast redwood forests in a changing California: A symposium for scientists and managers (R.B. Standiford, T.J. Weller, D.D. Piirto, J.D. Stuart, John D, technical coordinators). USDA For. Serv. Pac. Southwest Res. Stat., Gen. Tech. Rep. PSW-GTR-238. Albany, CA. 675 p.

O'Hara, K.L., L.P. Leonard, and C.R. Keyes. 2012. Variable-density thinning in coast

redwood: a comparison of marking strategies to attain stand variability. Pp 525-526 in Proceedings of coast redwood forests in a changing California: A symposium for scientists and managers (R.B. Standiford, T.J. Weller, D.D. Piirto, J.D. Stuart, John D, technical coordinators). USDA For. Serv. Pac. Southwest Res. Stat., Gen. Tech. Rep. PSW-GTR-238. Albany, CA. 675 p.

O'Hara, K.L. 2012. The Scotia Plantation: implications for multiaged and even-aged silviculture. Pp 527-528 in Proceedings of coast redwood forests in a changing California: A symposium for scientists and managers (R.B. Standiford, T.J. Weller, D.D. Piirto, J.D. Stuart, John D, technical coordinators). USDA For. Serv. Pac. Southwest Res. Stat., Gen. Tech. Rep. PSW-GTR-238. Albany, CA. 675 p.

O'Hara, K.L. 2012. Coast redwood responses to pruning. Pp 529-538 in Proceedings of coast redwood forests in a changing California: A symposium for scientists and managers (R.B. Standiford, T.J. Weller, D.D. Piirto, J.D. Stuart, John D, technical coordinators). USDA For. Serv. Pac. Southwest Res. Stat., Gen. Tech. Rep. PSW-GTR-238. Albany, CA. 675 p.

Gspatl, M., H. Sterba and K.L. O'Hara. 2012. The relationship between available area efficiency amd area exploitation index in an even-aged coast redwood (Sequoia sempervirens) stand. Forestry 85(5): 567-577.

Chiono, L.A., K.L. O'Hara, M.J. De Lasaux, G.A. Nader, and S.L. Stephens. 2012. Development of vegetation and surface fuels following fire hazard reduction treatment. Forests 2012: 3, 700-722; doi:10.3390/f3030700

O'Hara, K.L., and B.S. Ramage. 2013. Silviculture in an uncertain world: utilizing multi-aged management systems to integrate disturbance. Forestry 86(4): 401-410.

SO FORESTRY

O'Hara, K.L., and L.M. Nagel 2013. The stand: revisiting a central concept in forestry

Journal of Forestry 111(5): 335-340.

York, R.A., K.L. O'Hara, and J.J. Battles. 2013. Density effects on giant sequoia (Sequoiadendron giganteum) growth through 22 years: Implications for restoration and plantation management. Western Journal of Applied Forestry 28: 30-36.

Berrill, J.-P., and K.L. O'Hara. 2014. Estimating site productivity in irregular stand structures by indexing the basal area or volume increment of the dominant species. Canadian Journal of Forest Research 44: 92-100.

O'Hara, K.L., and R.A. York. 2014. Leaf area development and crown architecture in a giant sequoia spacing study. Forest Science 60(4): 776-783.

O'Hara, K.L. 2014. Multiaged silviculture: Managing for complex forest stand structures. Oxford University Press, Oxford, UK. 213 p.

Oakes, L.E., P.E. Hennon, K.L. O'Hara, R. Dirzo. 2014. Long-term vegetation changes in a temperate forest impacted by climate change. Ecosphere 5(10) art. 135.

Stine, P., T. Spies, P. Hessburg, M. Kramer, C. Fettig, A. Hanson, J. Lehmkuhl, K. O'Hara, K. Polivka, P. Singleton, S. Chamley, and A. Mershel. 2014. The ecology and management of moist mixed-conifer forests in eastern Oregon and Washington; a synthesis of the relevant biophysical science and implications for future land management. USDA Forest Service, Pacific Northwest Research Station, General Technical Report PNW-GTR-897.

Narayan, L. , R.S. Dodd, and K.L. O'Hara. 2015. A genotyping protocol for multiple tissue types from polyploid tree species Sequoia sempervirens (Cupressaceae). Applications in Plant Sciences 3 (3): 1400110

Nesmith J. C.B., Das, A.J., O'Hara, K.L. van Mantgem, P.J.2015. The influence of pre-fire tree growth and crown condition on post-fire mortality of sugar pine following prescribed fire in Sequoia National Park. Canadian Journal of Forest Research 45(7): 910-919.

O'Hara, K.L., L. Narayan, and K.G. Cahill. 2015. Twelve-year response of coast redwood to precommercial thinning treatments. Forest Science 61(4): 780-789. http://dx.doi.org/10.5849/forsci.14-178

Falster, DS , et al.  (2015) BAAD: a Biomass And Allometry Database for woody plants. Ecology 96:1445–1445. http://doi.org/10.1890/14-1889.1

 
Honors and Awards
ESPM Award for Undergraduate Teaching Excellence - Department of Environmental Science, Policy and Management - 2007
Fulbright Scholar - Austria - 2005-06
Presidential Teaching Fellow - University of California - 2004
Registered Professional Forester License 2694 - State of California - 2000
Don Gasser Award - University of California Forestry Club - 2001, 2009
NorCal Society of American Foresters, Forestry Achievement Award - 2009
Society of American Foresters, Carl Alwin Schenck Award for Outstanding Achievement in Forestry Education - 2013
Recent Teaching:
105C - Silviculture and Utilization
185 - Applied Forest Ecology
264 - Silviculture Seminar
276 - Advanced Silviculture
298 - DIRECT GROUP STUDY
299 - INDIVIDUAL RESEARCH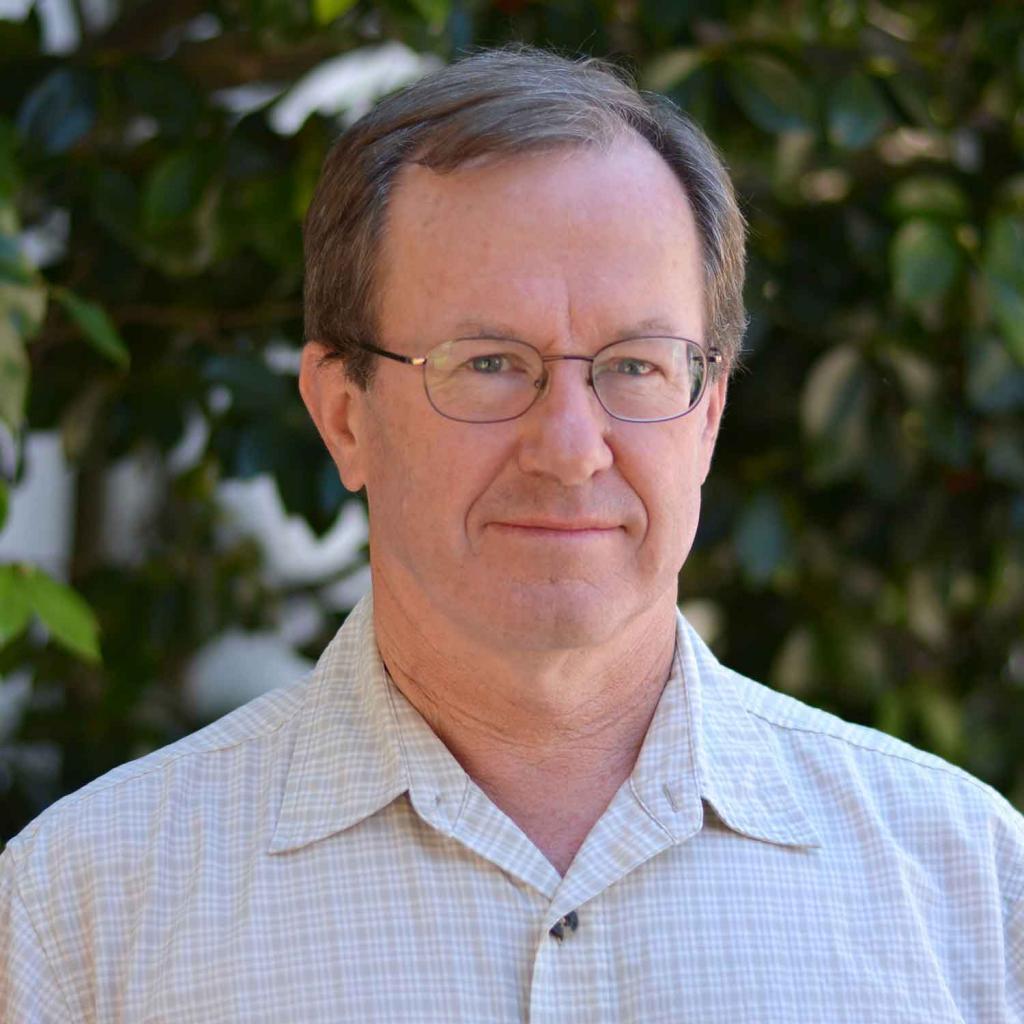 Contact details
E-mail:
kohara@berkeley.edu
Office Address
207 Mulford Hall
Office hours
MWTh 10-11 and by appointment
Office Phone Number
510-642-2127
Mailing address
130 Mulford Hall
University of California
Berkeley, CA 94720-3114 USA