Associate Professor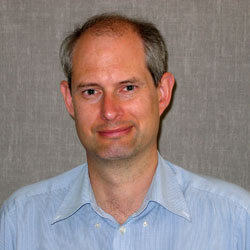 Education
PhD Environmental law and policy Harvard University, 2000
BA/LLB law, political science, history, literature University of Melbourne, Australia, 1993
Research Interests
Science, technology and environment; green chemistry; sustainability learning; environmental policy
Research Description
Broadly, I look at the intersections between science, technology, and environment. I am especially interested in how technologies – ranging from chemistry, energy systems, environmental health monitoring, to information technology – can not only affect societies and the environment (and vice versa), but generate better environmental protection. See my faculty website for more details:
My web site
At this point, I am focused on green chemistry (as one example of the chemical industry's broader transition to sustainability) and biomass resources (including biofuels and biomass chemistry). I am very interested in whether and how biomass resources can contribute to satisfying energy needs, reducing the toxicity of chemicals, and enhancing the use of renewable resources – without causing environmental, health, and social damage.With Professor Richard Norgaard at the Energy & Resources Group and S&E graduate students, I am co-leading a $345,000 three year collaborative project funded by the Energy Biosciences Institute at UC Berkeley to study the life cycle impacts of biofuels in Brazil and the development of regulation and policy to address these impacts.With Professor
Rachel Morello-Frosch
of S&E, I am co-leading a $360,000 three year National Science Foundation-funded project to study the politics and policy of biomonitoring in the US. My primary focus in this area is on tracking emerging concepts in environmental health science, and on biomonitoring and other community-driven ways of monitoring health effects and exposures to risks. This helps me understand the societal, political, and technical contexts within which green chemistry, nanotechnology, sustainable industry initiatives, and other S&T developments are taking form or play out.
Selected Publications
"Shifting to Green Chemistry: The Need for Innovations in Marketing Sustainability." Business Strategy and the Environment (Forthcoming, published online, July 2006)."Connecting Consumers and Producers: Making the Seafood Industry Sustainable." Journal of Cleaner Production (Forthcoming, published online, July 2006)."Identifying Environmental Health Risks in Consumer Products: Non-Governmental Organizations and Civic Epistemology." Public Understanding of Science (October 2007)."The International Political Economy of Making Consumption Sustainable." Review of International Political Economy 13:2, 340-358 (2006)."Seeing Sustainability in Business Operations: UK and US Food Retailer Experiments with Accountability." Business Strategy and the Environment. (Forthcoming, published online August 2005)."Creating Missing Objects for Environmental Protection: Food Miles and Sustainable Agriculture." Environmental Values 14: 163-183 (2005)."Mapping Environmental Justice In Technology Flows: Computer Waste Impacts in Asia." Global Environmental Politics 4(4) 76-106 (2004)."Making Seafood Sustainable: Merging Consumption and Citizenship in the United States." Science and Public Policy 31(2) 127-138 (2004).
"Re-Thinking Differential Obligations: Equity Under the Biodiversity Convention." Leiden Journal of International Law 16:2, 217-251 (2003).
Recent Teaching
60 - Environmental Policy, Administration, and Law
98 - DIRECTED GROUP STDY
195 - Senior Thesis
197 - FIELD STUDY
198 - DIRECTED GROUP STDY
199 - SUPERV INDEP STUDY
C234 - Green Chemistry: An Interdisciplonary Approach to Sustainability
261 - Sustainability and Society
290 - SPECIAL TOPICS ESPM
298 - DIRECT GROUP STUDY
299 - INDIVIDUAL RESEARCH
Contact Information
Email: iles@berkeley.edu
Office: 128A Giannini Hall
Office Phone: 510-643-3126
Website(s)
Office Hours
By Appointment
Research Group(s)
Mailing Address
207 Giannini Hall
UC Berkeley
Berkeley CA 94720, USA