Professor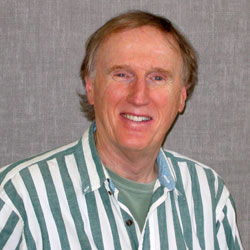 Education
PhD  Columbia University, 1967
U.S. Merchant Marine Academy, 1961
Research Interests
Mathematical biology and biophysics
Research Description
My research involves construction and testing of theoretical models of molecular, cellular and developmental processes.
Current Projects
Current Projects include investigations into the basic physics and chemistry of protein motors, eukaryotic and prokaryotic cell motility, membrane geometry and protein organization and pattern formation in neural systems.
For more on my research, visit my website.
Contact Information
Email: goster@berkeley.edu
Office: 218 Wellman Hall
Office Phone: 510-642-5277
Website(s)
Office Hours
By Appointment
Research Group(s)
Mailing Address
Dept of Environmental Science, Policy, & Management
UC Berkeley
130 Mulford Hall #3114
Berkeley, CA 94720