PhD Student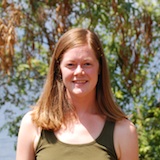 Education
A.B. Princeton University, 2006
Research Description
Broadly, I am interested in the intersection of natural resource use and human health. My research will explore how ecosystem changes and interactions between wildlife and people impact human health.
My study site is located in Nyanza Province, Kenya, which is adjacent to Lake Victoria.  In Nyanza, the complex interactions between changes in biodiversity and resource acces, the international export fishery for Nile Perch, and local food security and HIV prevalence shape outcomes for both the environment and human health.  My research will explore how fishery access and fish availability shape livelihoods, human-environmental impacts, and nutritional status of the people living in Nyanza using methods from both ecology and public health.
My previous research as an undergraduate focused on reserve site selection in Madagascar and explored the methods involved in using an algorithm to find an optimal solution for reserve site locations. Since graduating, I have worked at a community-based agriculture organization in Boston and the World Food Programme regional office for Southern and Eastern Africa.
Selected Publications
Fiorella, K., Gurney, C., Leong, M., Stillinger, T. 2010. Nature's Matrix: Linking Agriculture, Conservation and Food Sovereignty. Journal of Sustainable Agriculture. 34(8). (Accepted for publication in December 2010)
Fiorella, K., Cameron, A., Sechrest, W., Winfree, R., Kremen, C. Methodological considerations in reserve system selection: a case study of Malagasy Lemurs. 2010. Biological Conservation. 143: 963-973.
Honors and Awards
One Health Research Fellowship, 2011
Foreign Language and Areas Studies Fellowship, DhoLuo, 2011
National Science Foundation, Graduate Research Fellowship, 2009
Contact Information
Email: kfiorella@berkeley.edu
Office: 45 Mulford Hall
Office Phone: 510-643-3918
Website(s)
Research Group(s)
Mailing Address
130 Mulford Hall
Berkeley, CA 94720-3114