Professor of the Graduate School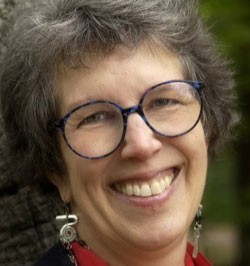 Education
Ph.D. Rural Sociology Cornell University, 1973
BA Political Science Pennsylvania State University, 1968
Research Interests
Natural resource sociology, political ecology, rural development, gender
Research Description
[Please note: I am currently not accepting any new students.]
My students and I study the outcomes of natural resource use and management for individuals and for communities. My own research is located in northern California and southern Africa. My students work all over the world. Our combined research addresses five interrelated questions:
gender- how do women and men differ in their access to, control of, management of and responsibility for providing natural resources and natural resource products. What are the social and ecological results of these differences.
property-how are property rights and claims to natural resources structured and distributed and how does this affect people/communities dependent on natural resources for their livelihoods?
poverty--what is the extent, nature and distribution of poverty among natural resource dependent households and communities and what causes it?
community control of natural resources- what factors facilitate or impede community control and management of natural resources? What are the social and ecological outcomes of community control and management of natural resources?
knowledge production- under what conditions are participatory research methods effective? What social structures and processes facilitate successful collaboration between professional and civil scientists
Current Projects
Longitudinal Tree Products Access Study
In collaboration with Dr. Nontokozo Nemarundwe, a Zimbabwean social scientist, I am conducting a longitudinal study of access to tree products under circumstances of major social change, including the HIV/AIDS epidemic and the collapse of the Zimbabwean economy.
Democratizing Science
In collaboration with colleagues at eight sites in six countries, I have been exploring participatory research processes. Our current focus is on the different viewpoints of professional scientists and local researchers who may not be professionally trained.
Read more about our research on my website.
Honors and Awards
Awards Award of Merit Rural Sociological Society Natural Resources Research Group - Rural Sociological Society Natural Resources Research Group - 2007
Recent Teaching
155 - Sociology of Natural Resources
199 - SUPERV INDEP STUDY
201S - ESPM COLLOQUIUM
C255 - Seminar in Sociology of Forest and Wildland Resources
298 - DIRECT GROUP STUDY
299 - INDIVIDUAL RESEARCH
300 - PROF SUPV TRAINING
301 - Professional Preparation: Teaching in Environmental Science, Poli
Contact Information
Email: louisef@berkeley.edu
Office: 121 Giannini Hall
Office Phone: 510-642-7018
Website(s)
Office Hours
Mondays 1:20-4:40  sign up sheets on my office door 121 Giannini
Research Group(s)
Mailing Address
Dept of Environmental Science, Policy, & Management
UC Berkeley
130 Mulford Hall #3114
Berkeley, CA 94720