Professor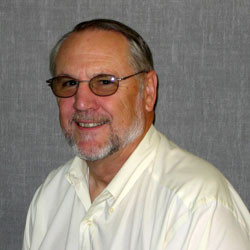 Research Interests
Wildlife biology and management
Research Description
Please note:  As of August 2013, my research group will not admit any new students.
My research has encompassed three general areas:
1. the response of terrestrial vertebrates to forest and range management practices,
2. the ecology and management of introduced species, especially feral animals, and
3. the autecology of economically or politically important wildlife, including, fishers, coyotes, pumas, wolverines, deer, elk, wild pigs and wild turkeys.
I have been involved with the development and testing of the California Wildlife Habitat Relationships System and represented the University on the California Interagency Wildlife Task Group from 1980-2000. Results of this work are now being used by the forest industry and state resource agencies in producing environmental review documents. Topics of interest include land use planning, landscape ecology, conservation biology and vertebrate population ecology as they relate to the problem of predicting the responses of wildlife to human activities, especially on forest and rangelands.
Methods used in my research program include a wide range of vertebrate census techniques, including direct observation, live-trapping, and automated detection systems. Radio-telemetry, including GPS collars, is commonly used for in-depth studies of behavior and habitat preference. Geographic information systems are used to analyze empirical data and to derive spatial models for assessing management alternatives.
Current Projects
Current graduate students are studying 1) the response of wildlife to thinning and prescribed burning in the Sierra Nevada, 2) the population ecology of fishers in the southern Sierra, 3) the wildlife communities of golf courses, 4) the comparative population dynamics of two tule elk populations, and 5) testing comprehensive wildlife survey methods for adaptive management of wildlands.
Selected Publications
Information content of coyote barks and howls. [Mitchell, B.R., M.M. Makagon, M.M. Jaeger, and R.H. Barrett (2006)] Bioacoustics 16(1):
Cameras, coyotes and the assumption of equal catchability. [Larrucea, E.S, P.F. Brussard, M.M. Jaeger, and R.H. Barrett (2006)] Wildlife Society Bulletin 34:
Use of cover and response to cover type edges by female Sierra Nevada red foxes in winter. [Benson, J.F, J.D. Perrine, R.T. Golightly, and R.H. Barrett (2005)] Western North American Naturalist 65:127-130.
The future of the Western Section of The Wildlife Society. [R.H. Barrett (2005)] Transactions of The Western Section of The Wildlife Society 40:26-29.
Coyote depredation management: current methods and research needs. [Bitchell, B.R., M.M. Jaeger, and R.H. Barrett (2004)] Wildlife Society Bulletin 32(4):1209-1218.
Home range characteristics of fishers in California. [Zielinski, W.J., R.L. Truex, G.A .Schmidt, F.V. Schlexer, K.N. Schmidt and R.H. Barrett (2004)] Journal of Mammalogy 85(4):649-659.
The effects of forest management on plant species diversity in a Sierran conifer forest. [Battles, J.J., A.J. Shlisky, R.H. Barrett, R.C. Heald, B.H. Allen-Diaz (2001)] Forest Ecology and Management 146:211-222.
Recent Teaching
106 - American Wildlife: Identification and Conservation
188 - WILDLIFE CASE HISTS
199 - SUPERV INDEP STUDY
298 - DIRECT GROUP STUDY
299 - INDIVIDUAL RESEARCH
Contact Information
Email: rbarrett@berkeley.edu
Office: 3 Mulford Hall
Office Phone: 925-286-9269
Lab Phone: 925-286-9269
Fax: 510-642-5438
Office Hours
By appointment
Research Group(s)
Mailing Address
Dept of Environmental Science, Policy, & Management
UC Berkeley
130 Mulford Hall #3114
Berkeley, CA 94720