Environmental Scientist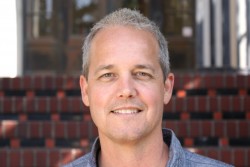 Research Interests
Soil remediation, habitat restoration, biomimicry, biodiversity, ethnobotany, oil spill response, dissemination of innovation, cognitive development, organic agriculture, industrial ecology
Research Description
Oil Remediation and Restoration
I design systems which remediate and transform polluted soil, such as crude oil impacted soils. These systems rely on the ability of microbes and their constituents, both naturally occurring and induced, to support natural attenuation of the environment. The goal is to develop low cost, effective processes that have the potential for replication and dissemination across both ecologic and economic borders.
My current research includes the development of technologies for use during oil spill cleanup. The focus is on the development of more efficient oil recovery equipment, such as better oil skimming and oil-water separation equipment.
Press Releases:
UC Berkeley
California Academy of Sciences
Grande Reportagem SIC
Universidade Lusófona
Breakthroughs Magazine
Distillations
ABC News
CNN
ABC 7
Industrial Ecology
Industrial ecology is the study of the physical, chemical, and biological interactions and interrelationships both within and between industrial and ecological systems. My research helps to identify the energy flows through commercial industrial systems, such as those closely linked to agricultural. Using principles of industrial metabolism, I first identify the way these materials flow through an industrial system and are transformed or transferred, including the portion that is disposed of as waste.
For example, many retailers generate large volumes of organic waste. A significant portion of this organic matter ends up in the municipal solid waste stream as "D & D" (damage and destroy). Green-waste diversion programs have the potential to capture 100% of the organic waste, transport it away from the landfill to local composting facilities, where it is thermophilically composted and turned into a value added end product.
Press Releases:
Costco video
Mother Jones
Nevada Appeal
Costco Insider
Selected Publications
Remediation and restoration of northern Gulf of Mexico coastal ecosystems following the Deepwater Horizon event. In P. Somasundaran, P. Patra, K. Papadopoulos, R.S. Farinato (Eds.) Meeting Oil Spill Challenges. Hoboken, New Jersey, John Wiley & Sons.
Bioremediation for the Degradation of Petroleum Hydrocarbons in the Presence of Heavy Metals in Mangrove Sediments. Ícaro T. A. Moreira, Olívia M. C. Oliveira, Thomas Azwell, Jorge A. Triguis, Antonio F.S. Queiroz, Sérgio L. C. Ferreira, Maria C. L. F. Trindade, & Cintia M. S. Martins. Submitted for publication.
National Commission on the BP Deep Water Horizon Oil Spill and Offshore Drilling - December 2010 Report
Honors and Awards
Environmental Representative - California Organic Product Advisory Board - 2011
Environmental Science Lead - Deepwater Horizon Study Group - 2010
Strategic Research Grant - Chevron Energy Technology Company - 2010
Commissioner - Alameda County Recycling Board - 2009
William Carroll Smith Fellowship - ESPM - 2009
Best of the East Bay - Most Promising Grad Student - East Bay Express - 2008
Schweitzer Fellow - The Albert Schweitzer Fellowship - 2008
Eva Alexis Bansner Fund for Sustainable Development - CA League of Women Voters - 2008
Garden Crusader - National Gardening Association - 2006, 2007
Recent Teaching
178A - Environmental Education (UCB)
102D - Resource Policy (UCB)
ENVS600 - Environmental Problems and Solutions (SFSU)
Contact Information
Email: azwell@berkeley.edu
Office: 124 Giannini Hall
Office Phone: 510-717-4404
Lab Phone: 510-643-9171
Research Group(s)
Mailing Address
2400 Durant Avenue
Berkeley, CA 94720