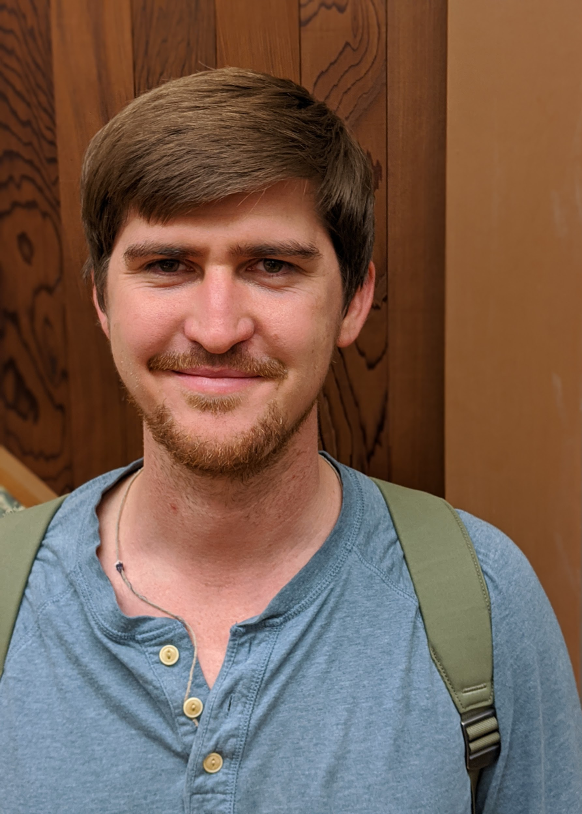 Feel free to contact Dave at david.kurz @ berkeley. edu if you have questions or comments regarding the content here.
It's an honor to e-introduce my friend, labmate, student and collaborator Dave Kurz. On paper, Dave jumps out for his many notable accomplishments, including multiple awards, fellowships (Gates, NSF-GRF, etc) and a remarkable list of publications (13, with more on the way!). However, those of us who've had the privilege of working with Dave during his time in ESPM know that these academic achievements don't scratch the surface of his contributions as a community-member and, broadly, what he offers as a human being. For Dave, the most meaningful contributions have come through his deep commitments to team-building, volunteerism and mentoring, but also his refreshing openness, sincerity and vulnerability. Dave wears his hopes, struggles, faith and love on his sleeve, and in doing so he fosters a community of caring and connection. I have tremendous respect for Dave as a scientist, but I will always appreciate most Dave as the person who embraced us as family from day one.
– Justin Brashares, professor, department of ESPM
It has been a pleasure to co-advise David on his thesis journey. What stands out to me about David is his conviction and passion for conservation biology. The stories of nomadic wild pigs marauding down into the lowland tropical forest of Borneo during mast fruiting events are legendary. Embracing the inherent interdisciplinarity of ESPM, David thus set out to discover the interlinked relationships between pigs and people in Borneo. Tropical fieldwork is never easy – but David has adapted and persevered to craft a timely thesis on how the forest-plantation mosaics of modern Borneo are shaping the ecology of Sus barbatus. Beyond research, I have been impressed by David's engagement with issues of morality, religion, and planetary stewardship. I am hopeful that David can help bridge divides and build consensus on climate and conservation action. Congratulations and Good Luck!
– Matthew Potts, associate professor, department of ESPM
About Dave
Dave studies coupled human and natural systems – the complex interactions between human society and ecological processes. He is especially interested in how human social, cultural, and religious traditions impact threatened wildlife species, and how wildlife yield provision, processes, and perspective for humans. For his dissertation work, he has been examining these threads through the lens of interactions – such as hunting and deforestation – between bearded pigs and humans in Borneo. In addition to research, Dave is active in his church and enjoys hiking with his fiancée, Evelyne.
Dissertation title:


Modern challenges to an ancient relationship: bearded pig distributions amidst socio-cultural and environmental changes in Borneo
Research Spotlight #1: Bearded pig collaring
During my first year in ESPM, my labmate Matt Luskin told me about a species of nomadic wild pig, known for its long-distance movements through Southeast Asian forests. This mysterious species – the bearded pig – also happened to be the main game animal for many indigenous tribes, and its long-range movements were widely reported but little-understood. Was I intrigued? Definitely. Many meetings, a scouting trip, and some funding applications later, I set off to GPS track bearded pigs in the Lower Kinabatangan region of Sabah, Malaysian Borneo. With the support of my advisors, Professor Justin Brashares and Professor Matthew Potts, as well as a key mentor in the field, Dr. Benoît Goossens, we managed to successfully GPS track the first bearded pig, which I named Indah ("beautiful") in Malay.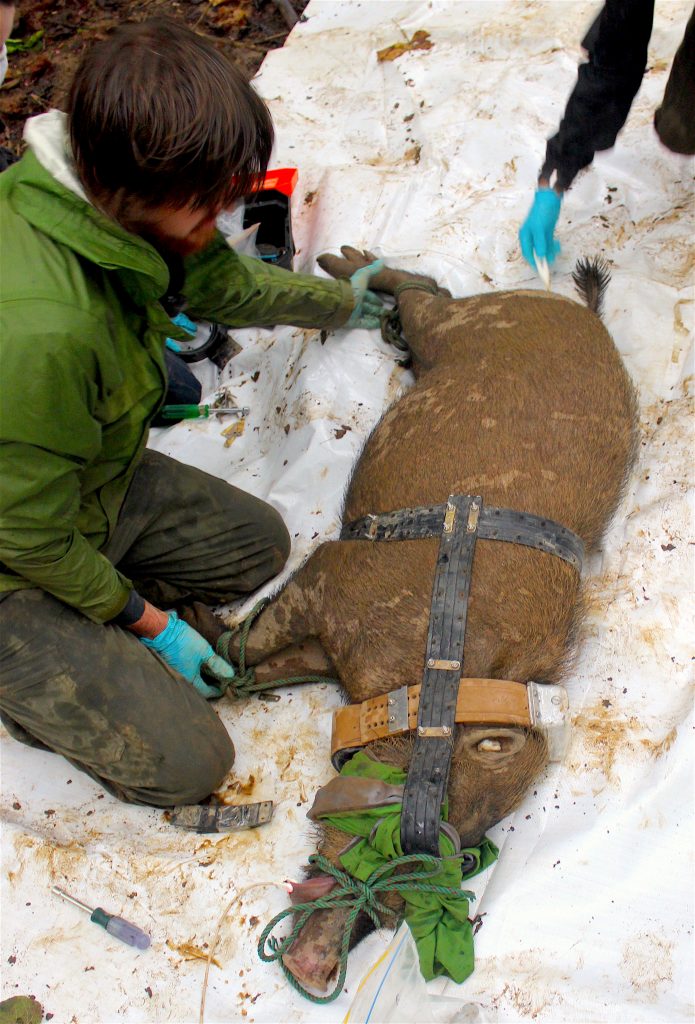 Research Spotlight #2: Indigenous hunting traditions in Borneo
I have been fascinated by the relationship between indigenous cultures in Borneo and their ancient relationship with bearded pigs. For the last 35,000 years, people groups across Borneo have been hunting bearded pigs and cultivating an intimate knowledge of the forest and bearded pig nomadic movements. For a chapter of my dissertation on coupled human-natural systems, I led a study investigating the modern influences of social, environmental, political, and economic forces on this relationship between pigs and people. Our study took place in Sandakan District, located along the eastern coast of Sabah, Malaysian Borneo (see figure). Sabahan researchers Dr. Fiffy Hanisdah Saikim and Vanielie Terrence Justine Tamin, as well as UC Berkeley undergraduate SPUR student Jordan Bloem, were instrumental in helping carry out this work. In July and August 2019, our team conducted 38 in-depth, semi-structured interviews with Kadazandusun-Murut (KDM) bearded pig hunters in Sandakan District. We asked respondents about their hunting motivations, hunting techniques, animal protein consumption patterns, hunting narratives, hunting frequency, hunting culture, and hunting success. We are using this information to develop a more detailed understanding of cultural and dietary connections between KDM people and bearded pigs in 21st century Sabah.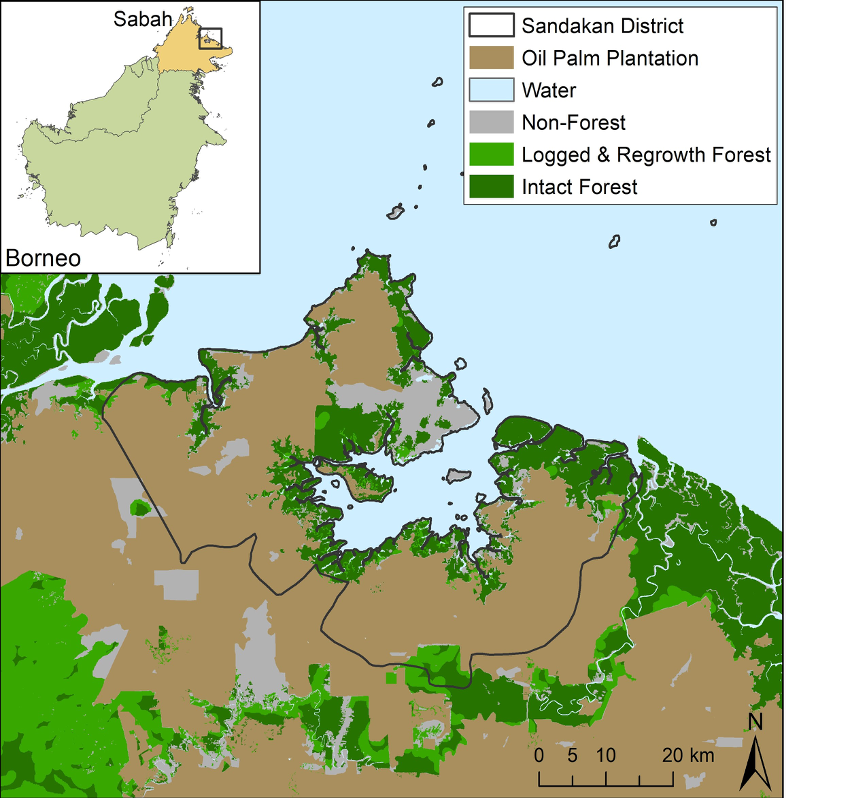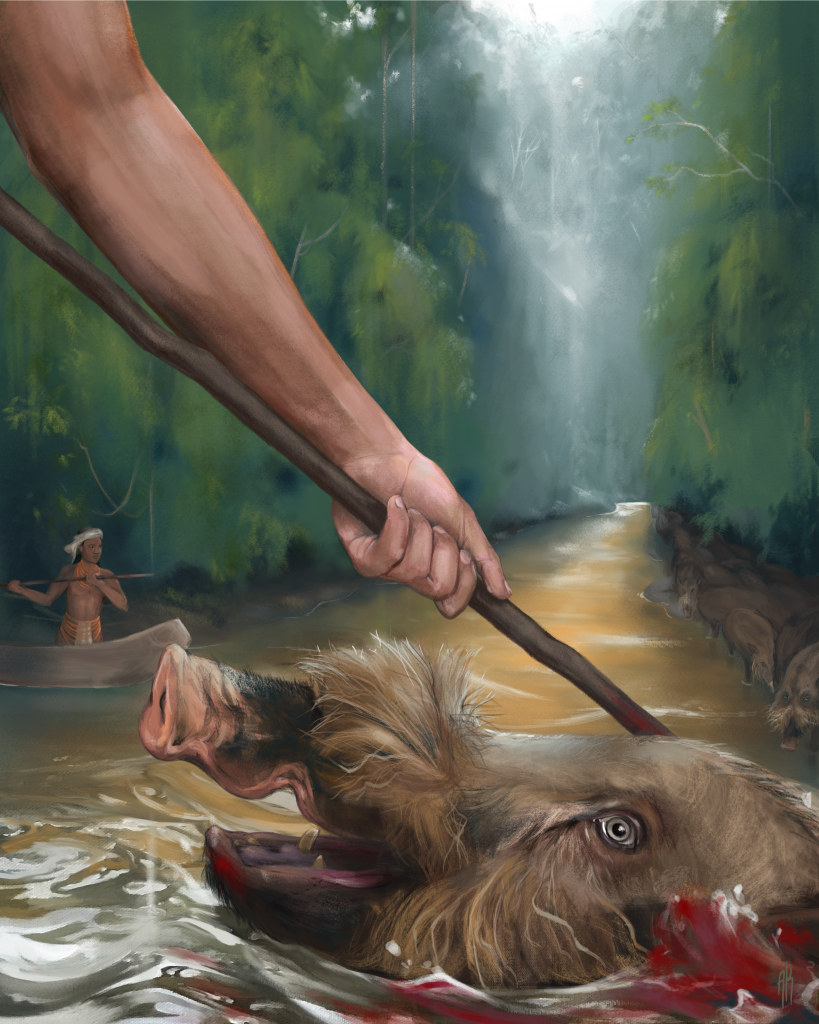 Read more about Dave's research in Borneo here.
Research Spotlight #3: Bearded pig habitat utilisation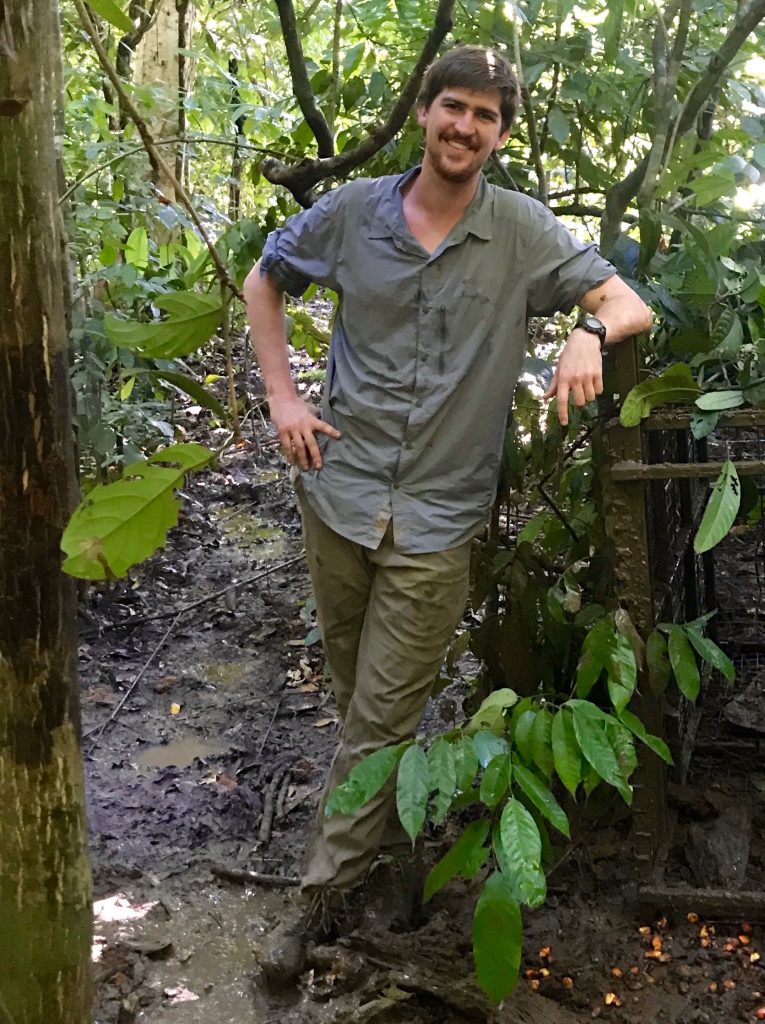 Through my close collaboration with Danau Girang Field Centre, a field centre jointly run by Sabah Wildlife Department and Cardiff University, I had the opportunity to help with a study on bearded pig habitat utilisation in my study area, the fragmented Lower Kinabatangan forest-oil palm landscape in Sabah, Malaysian Borneo. Using data from surveys in fragmented forest habitat and oil palm plantations around Danau Girang Field Centre, we showed that bearded pigs were present across both habitat types, but used fragmented forests more frequently – and for more behaviors – as compared to oil palm. This finding suggests that there may be multiple management avenues possible for bearded pigs in these increasingly common mixed landscapes in Borneo.
Acknowledgements
There are many extraordinary people to thank for their support throughout the odyssey that is a PhD! First and foremost, thank you to my loving, steadfast, and inspiring fiancée Evelyne – your support throughout the ups and downs of the last few years has meant so much to me, and I am deeply grateful for you. Thank you so much to my family for your love and encouragement to pursue my lifelong passion for wildlife, and for the many ways you have helped me throughout my studies.
Next, thank you Justin and Matthew for all your wise advice and guidance over the years, and also for the freedom to explore my sometimes hair-brained ideas!! You have equipped me with so many academic and professional lessons here at Berkeley, and this experience has far surpassed the training I came here hoping for – thank you. Also, a big thank you to the Brashares and Potts Labs – all the inspiration and advice over the years has been so energizing, but even more importantly I have so appreciated the camaraderie and friendships. Thank you to my writing group, especially Ignacio Escalante and Matt Libassi, for your friendship and support. Thank you to Arthur Middleton and Kyle Van Houtan for being thoughtful, inspiring mentors and collaborators. Thank you to Claire Kremen and Jimmy McGuire for your guidance on my dissertation committee.
Thank you very much to everyone at Sabah Wildlife Department, Sabah Biodiversity Centre, the Universiti Malaysia Sabah, and Danau Girang Field Centre for support with research permissions and for your partnership over the last several years. A major thank you goes out to everyone at Danau Girang Field Centre, including the PhD students, wildlife veterinarians, field assistants, DGFC officers and staff, Professional Training Year students, volunteers, field course students, and especially Professor Benoît Goossens; thank you all for your support and help through so many challenging stages of this work. Thank you to many key collaborators around the world, especially Matt Luskin, Alys Granados, Bryan Bach, Ashling Quigley, Tim O'Connor, Lydia Smith, Gregory Owens, Matt Libassi, Greg Franckowiak, and Thomas Connor.
Thank you to all the URAP and SPUR students who have contributed in many ways, especially Jordan Bloem. Thank you to my friends and colleagues in Sabah who have been so life-giving, supportive, and gracious, including Sajaril Itui, Vanielie Terrence Justine Tamin, Mohd Shah Fitri Rosli (Koko), Dr. Fiffy Hanisdah Saikim, Mr. Peter Malim, Ryee E'we, Masrin Bibit, Rayzigerson Rodney Chai, and Amaziasizamoria J. Jeana.
Finally, thank you to my home group, church community, dear friends, and Pastor Danté and Pastor Andrew at Solano Community Church – you have all been family to me in such profound ways.
Thank you Jesus, my strength and salvation, my way maker, and the lifter of my head.
Dave's dissertation research has been funded by the following agencies and awards
National Science Foundation Graduate Research Fellowship Program
Mustard Seed Foundation
National Geographic Society
Waitt Foundation
Fulbright U.S. Student Program
American Philosophical Society
Columbus Zoo and Aquarium
Ocean Park Conservation Foundation Hong Kong
UC Berkeley College of Natural Resources
Institute of East Asian Studies
SJ Hall Fellowship
Oliver Lyman Fund
Hannah M. and Frank Schwabacher Memorial Scholarship Fund
Howard William Siggins Fellowship
Philomathia Graduate Student Fellowship in the Environmental Sciences