Education
Diploma. 2009. Johannes Gutenberg University, Mainz , Germany
PhD. 2014. University of Zürich and Agroscope Institute for Sustainability Sciences, Zürich, Switzerland
Research Interests / Specializations:
Soil biodiversity and ecosystem functioning, Agricultural sustainability
Research Description:
Soils harbor enormous biodiversity. We are just beginning to understand how soil organisms and their diversity contribute to the functioning of ecosystems. Moreover, evidence is increasing that human soil management can have adverse effects on soil biological communities and, potentially, also the functions they provide.
My research focusses on disentangling the complex relationships between agricultural management, soil biological communities and ecosystem functions. I'm especially interested in identifying ways to integrate soil biologically provided ecosystem services into agricultural management schemes, an approach termed 'Soil Ecological Engineering'.
I use a combination of field and greenhouse experimentation to understand the functional potential of the different members of soil biological communities and to assess how these functional implications change under different management systems.
While my research covers a range of different soil organisms, I particularly focus on plant symbiotic arbuscular mycorrhizal fungi, their interactions with the wider soil food web and how these affect nutrient use efficiency and crop nutrition in agricultural systems.
Selected Publications
Vidal, A., Hirte, J., Bender, S.F., Mayer, J., Gattinger, A., Hoeschen, C., Schädler, S., Iqbal, M.T. & Mueller, C.W. (2018) Linking 3D soil structure and plant-microbe-soil carbon transfer in the rhizosphere. Frontiers in Environmental Science

Imperiali, N., Chiriboga, X., Schlaeppi, K., Fesselet, M., Villacrés, D., Jaffuel, G., Bender, S.F., Dennert, F., Blanco-Pérez, R., van der Heijden, M.G.A., Maurhofer, M., Mascher, F., Turlings, T.C.J., Keel, C. & Campos-Herrera, R. (2017) Combined field inoculations of Pseudomonas bacteria, arbuscular mycorrhizal fungi and entomopathogenic nematodes and their effects on wheat performance.  Frontiers in Plant Science

Bender, S.F., Wagg, C. & van der Heijden, M.G.A. (2017) Strategies for Environmentally Sound Soil Ecological Engineering: A Reply to Machado et al. Trends in Ecology & Evolution, 32, 10-12.

Schlaeppi, K., Bender, S.F., Mascher, F., Russo, G., Patrignani, A., Camenzind, T., Hempel, S., Rillig, M.C. & van der Heijden, M.G.A. (2016) High-resolution community profiling of arbuscular mycorrhizal fungi. New Phytologist, 212, 780-791.

Bender, S.F., Wagg, C. & van der Heijden, M.G.A (2016) An Underground Revolution: Biodiversity and Soil Ecological Engineering for Agricultural Sustainability. Trends in Ecology & Evolution, 31, 440-452.

Cavagnaro, TR, Bender, S.F., Asghari, HR & van Der Heijden, M.G.A (2015) The role of arbuscular mycorrhizas in reducing soil nutrient losses. Trends in Plant ciences, 20(5), 283-290.

Bender, S.F. & van der Heijden, M.G.A. (2015) Soil biota enhance agricultural sustainability by improving crop yield, nutrient uptake and reducing nitrogen leaching losses. Journal of Applied Ecology, 52, 228-239.

Bender, S.F., Conen, F. & van Der Heijden, M.G.A. (2015) Mycorrhizal effects on nutrient  cycling, nutrient leaching and N2O production in experimental grassland. Soil Biology &  Biochemistry, 80, 282-292.

Bender, S.F., Plantenga, F., Neftel, A., Jocher, M., Oberholzer, H.-R., Koehl, L., Giles, M., Daniell, T.J. & van der Heijden, M.G.A. (2014) Symbiotic relationships between soil fungi and plants reduce N2O emissions from soil. ISME Journal, 8, 1336-1345.

Bender, S.F., Valadares, R.B.d.S. & Taudiere, A. (2014) Mycorrhizas: dynamic and complex networks of power and influence. New Phytologist, 204, 15-18.

Wagg, C., Bender, S.F., Widmer, F. & van der Heijden, M.G.A. (2014) Soil biodiversity  and soil community composition determine ecosystem multifunctionality. Proceedings of the National Academy of Sciences, 111, 5266-5270.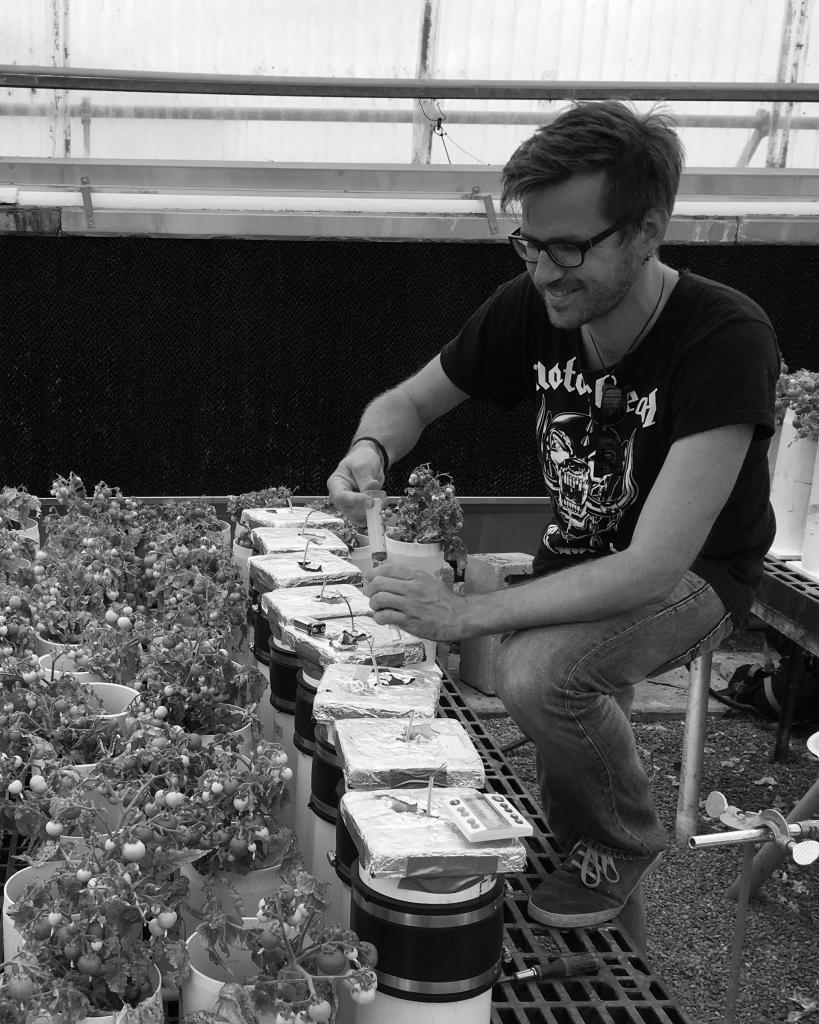 Contact details
Mailing address
Department of Environmental Science, Policy, & Management
UC Berkeley
130 Mulford Hall #3114
Berkeley, CA 94720