Education
MSc Geography, Universidad de los Andes, Colombia, 2014.
LLB, Universidad de los Andes, Colombia, 2011.
Research Interests / Specializations:
Environmental law and policy, political ecology, socio-legal studies, global environmental politics, science and technology studies (STS), critical studies of toxicity, discard studies, repair and maintenance, Latin America, Colombia.
Research Description:
I am a Ph.D. candidate at UC Berkeley's Department of Environmental Science, Policy, and Management. My research interests include environmental politics, critical studies of environmental science and technology, and the politics of environmental law in Colombia and Latin America.
In my dissertation project, I argue that the sustained failure of the global crusade to control and eliminate mercury use in artisanal and smallscale gold mining (ASGM) launched by international environmental and aid agencies in the past two decades (that I call the ´Grey Revolution´) should not be seen as a mere anomaly of international aid and sustainable development programs implementation, or as the consequence of artisanal miners' technological aversion to mercury-free technologies or other local or cultural barriers in developing countries, as some observers and public officers claim. Instead, I propose an analysis that situates the Grey Revolution, its emergence, and its alleged failure in larger historical and political-economic structures, and that highlights the active role of scientists, mining engineers, and consultants as mediators of the production, circulation, and use of knowledge and artifacts for mercury-free gold mining. For doing so, I am carrying out an ethnographic and micro-focused historical account of how mercury reduction initiatives in ASGM have been implemented in Northeastern Antioquia, Colombia in the past two decades while being attentive to a more systemic and overarching project of producing knowledge about mercury and eliminating its use at a global scale enacted by the efforts of several UN and international aid agencies. My work engages with theoretical debates on critical studies of toxicity, science and technology studies (STS), studies of repair and maintenance, and science and technology in global environmental politics and international development.
Selected Publications
Barandiarán, J. & S. Rubiano-Galvis (2019). "An empirical study of EIA litigation involving energy facilities in Chile and Colombia". Environmental Impact Assessment Review  79, 1-10.

Rubiano-Galvis, S. & V. Esteban (2016). "Las Corporaciones Autónomas Regionales y la regulación ambiental del territorio: el caso de la disputa por el borde norte de Bogotá" [The Regional Autonomous Corporation and territorial environmental regulation: the case of the dispute over the northern fringe of Bogota]. In El Estado regulador en Colombia, edited by H. Alviar & E. Lamprea.  Universidad de Los Andes - Bogotá.

Sánchez, B., M. Velásquez, S. Rubiano-Galvis & A. M. Muñoz (2015). "Petroleum, Canadian investment, human rights, and corporate social responsibility: the workers' strike in the Campo Rubiales oil field". In Profits, Security, and Human Rights in Developing Countries. Global Lessons from Canada's Extractive Sector in Colombia, edited by James Rochlin. Routledge Advances in International Relations and Global Politics. 

Rubiano-Galvis, S. (2013). "¿Más allá de los escoltas y los chamanes? Enfoque diferencial y protección de líderes indígenas en medio del conflicto armado"  [Beyond bodyguards and shamans? Differential focus and protection of indigenous leaders in the midst of the armed conflict]. Revista de Derecho Público No. 31, December 2013.
Honors and Awards
2018-2019 Visiting Doctoral Fellow. Facultad de Jurisprudencia, Universidad del Rosario (Colombia).

2017 Pre-Dissertation Research Grant. Institute for International Studies, UC Berkeley.

2017 Tinker Summer Field Research Grant. Center for Latin American Studies, UC Berkeley

2016 Departmental Summer Research Grant. Department of ESPM, UC Berkeley

2014 Grant for doctoral studies.  Fulbright Commission in Colombia and COLCIENCIAS.

2013 Colombia Biodiversa Scholarship for Masters' Thesis Fieldwork. Fundación Alejandro Ángel Escobar.

2012 Francisco José de Caldas Scholarship. Department of History, Universidad de Los Andes.
Recent Teaching:
ESPM 169: International Environmental Politics (Fall 2019)
ESPM 165: International Rural Development Policy (Spring 2020)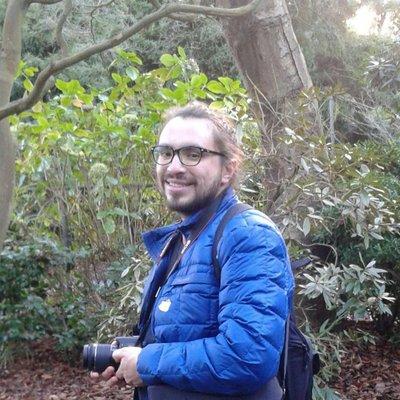 Contact details
E-mail:
srubianog@berkeley.edu
Office Address
34B University Hall
Office hours
Th 2.00-3.00 - 4.00-5.00
Mailing address
Department of Environmental Science, Policy & Management
University of California, Berkeley
130 Mulford Hall
Berkeley, CA 94720