Postdoctoral research scholar
Education
Doctoral Thesis in Life Sciences at the University of Lausanne, Switzerland (2010-2014)
PhD thesis title: Diversity of bacterial symbionts on salmonid eggs: genetic and environmental effects. Supervisors: Prof. Claus Wedekind and Dr. Luca Fumagalli. Programs: Ecology & Evolution, StarOmics, Population Genomics.
MSc in Evolutionary Genetics at Stockholm University, Sweden (2008-2010)
MSc thesis title: Female mating preferences and the MHC in humpback whales. Supervisors: Prof. Per J. Palsbøll and Dr. Martine Bérubé. 
BSc in Biology, majoring in Population Genetics at the University of Bern, Switzerland (2005-2008)
BSc thesis title: Y-chromosomal phylogenies of Microtus arvalis. Supervisors: Prof. Gerhald Heckel and Prof. Laurent Excoffier
Research Interests / Specializations:
Host-microbe interactions, population genetics, population genomics, fish biology, coevolution, life-histories, maternal and paternal effects, carotenoids.
Research Description:
I am a postdoctoral scholar from the Swiss National Science Foundation, hosted by Stephanie Carlson and co-hosted by Jonathan Eisen at UC Davis.
I am interested in the co-evolution of vertebrate hosts and their associated bacteria. For my project here in California I am taking two different approaches using salmonid fish as my study system. 
On one hand, I am studying bacterial communities in gametes of brown trout. I am interested in learning whether they are transferred to the offspring and what their consequences on offspring performance are. These fish have an external fertilization system and no parental care. This allows us to produce embryos in the laboratory and study the process of fertilization.
On the other hand, I am zooming out and taking a much broader look from an evolutionary perspective to study the effects of host-associated bacteria on their host. I am correlating bacterial communities and their genetic functions to life-history strategies of their hosts in Oncorhynchus mykiss. They exhibit extensive variation in migratory life-history: This includes rainbow trout that stay in their natal freshwater rivers and anadromous steelhead which undergo one or several ocean migrations but spawn in freshwater together with the rainbow trout. Exhibiting one or the other strategy is at least partially heritable.
The evolution of different life-history strategies in O. mykiss populations represents a unique opportunity to study the coevolution of natural host systems and their bacterial symbionts in the wild and to learn about functional differences in bacterial communities between the two different host phenotypes.
Selected Publications
Wilkins, L. G. E., Clark, E. S., Farinelli, L., Wedekind, C., and Fumagalli, L. 2015. Embryonic gene expression of Coregonus palaea (whitefish) under pathogen stress as analyzed by high-throughput RNA-sequencing. Fish and Shellfish Immunology 47(1): 130-140. doi: 10.1016/j.fsi.2015.08.035  

Wilkins, L. G. E., Rogivue, A., Schütz Frédéric, Fumagalli, L., and Wedekind, C. 2015. Increased diversity of egg-associated bacteria on brown trout (Salmo trutta) at elevated temperatures. Scientific Reports 5: 17084. doi: 10.1038/srep17084 

Wilkins, L. G. E., Fumagalli, L., and Wedekind, C. 2016. E ects of host genetics and environment on egg-associated microbiota in brown trout (Salmo trutta). Molecular Ecology 25: 388-394. doi: 10.1111/mec.13798 
Honors and Awards
Faculty of Biology and Medicine (FBM) PhD fellowship in Life Sciences (2010-2013)

Swiss National Science Foundation Early Postdoc.Mobility fellowship (2016-2018)
Recent Teaching:
My appointment here at UC Berkeley does not include teaching. However, I taught zoology and applied microbiology for first year BSc students, computational population genetics for second year BSc students, conservation biology for third year BSc students, and molecular population genetics for graduate students during my last appointment at the University of Lausanne, Switzerland.
Other Information
This year I am holding the vice president position of the UC Berkeley Spouses, Partners & Parents Association. We are building a  community, setting up a website and organizing events to support families in academia.  Our aim is to serve the large and diverse group of researchers with children, spouses and partners at UC Berkeley. This will make UC Berkeley an even more inviting and supportive research environment.    http://bsppa.berkeley.edu
I am married to Donny and we have two children (2 and 5 years old).
My mother, the children and I in the Swiss alps (2016):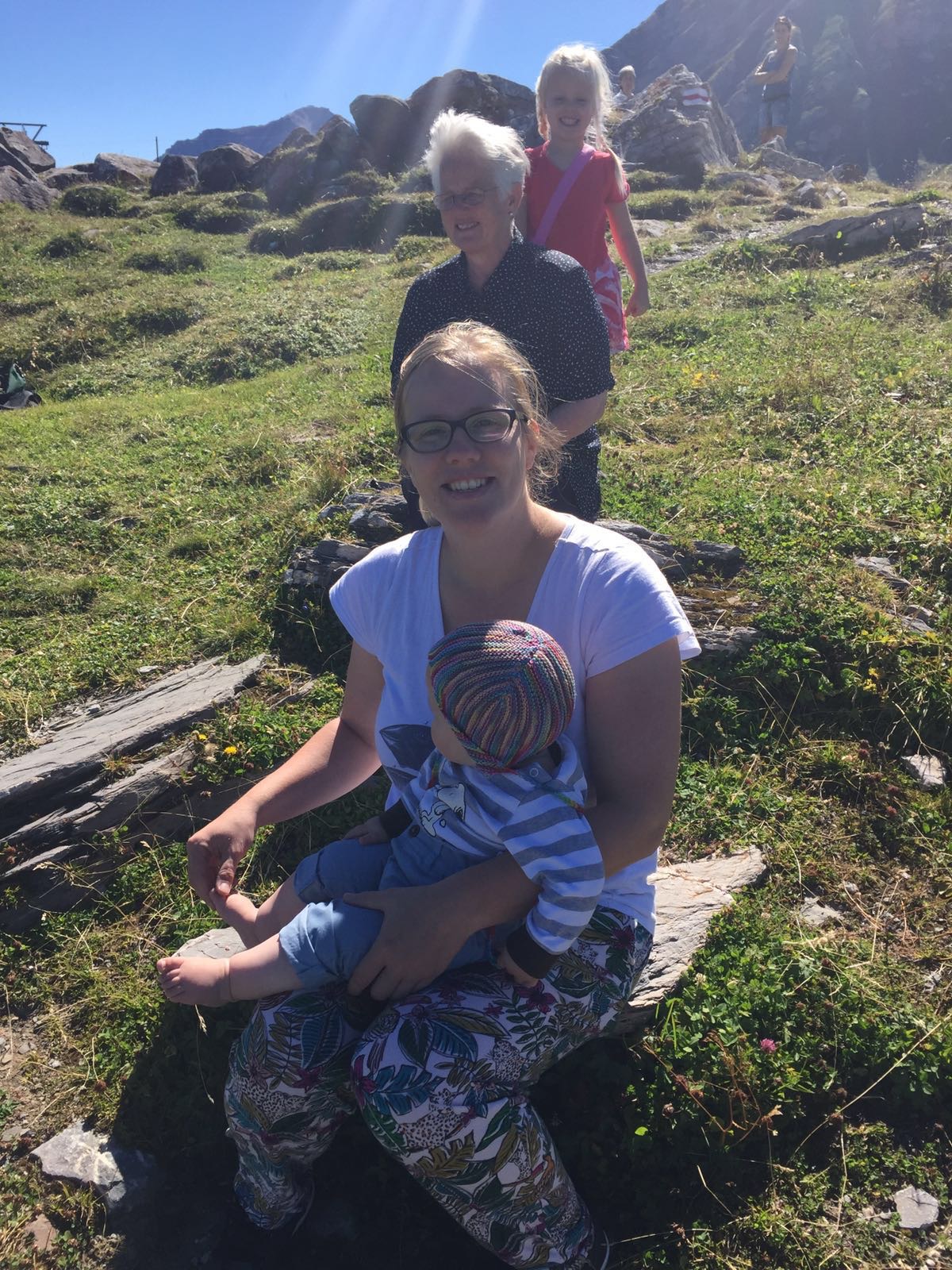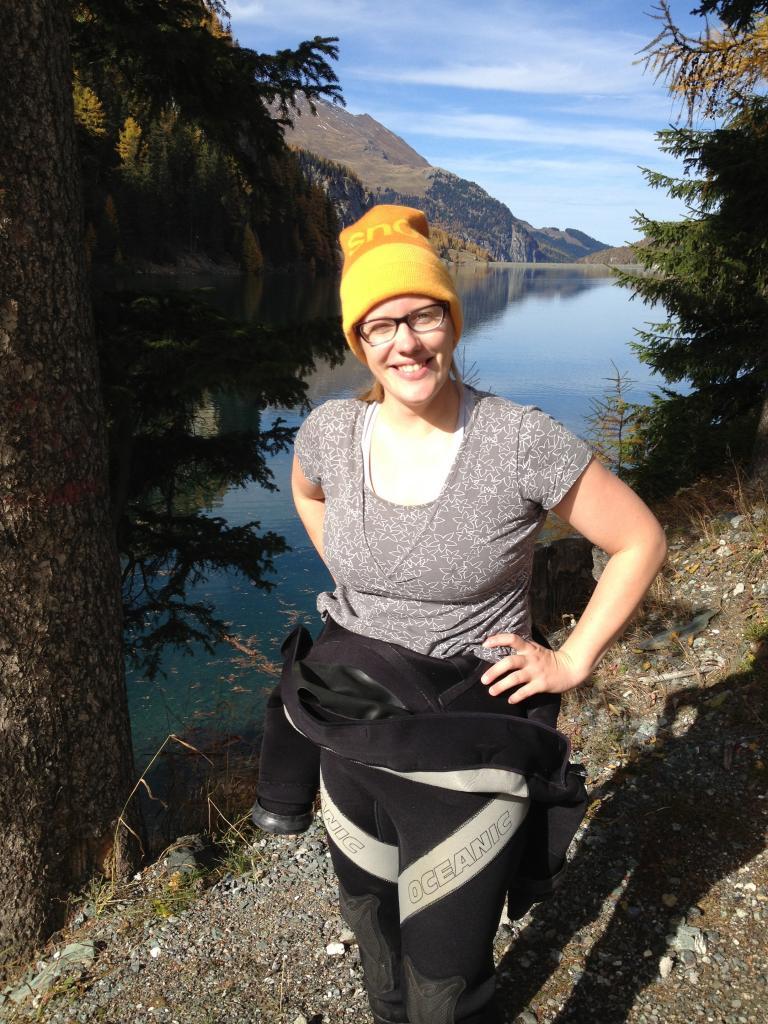 Contact details
E-mail:
laetitia.wilkins@berkeley.edu
Curriculum Vitae

CV_LGEW_April17.pdf
Mailing address
Department of Environmental Science, Policy, & Management
UC Berkeley
130 Mulford Hall #3114
Berkeley, CA 94720