Ciriacy-Wantrup Postdoctoral Fellow
Questions about the governance of resources, the trajectories of agrarian change, and the political economy of development drive my research. I am a feminist scholar whose commitment to environmental justice manifests in research questions that interrogate intersectional resource access; participatory methodologies that highlight marginalized voices; and public scholarship that advocates for more equitable policy. I use collaborative approaches and new digital methodologies alongside the traditional tools of interviews, participant observation, household surveys, and document analysis in order to understand environmental politics and agrarian change in the digital age. My interdisciplinary research portfolio contributes to current debates in environmental studies, geography and global development theory and practice.
I am currently working on a book tentatively titled, 'Surviving the State: Struggles for Land and Democracy in Myanmar,' and a series of projects that investigate how diverse actors harness digital tools to reshape relations between people and environments. I am PI of a research project on digital cultures and exclusion in Myanmar, funded by an independent award from Facebook Research,  and co-lead of a Social Science Matrix research team on digital transformations in property and development.
 
Education
2020    PhD. Development Sociology, Cornell University
2017    MSc. Development Sociology, Cornell University
2013    Master of Environmental Management, Yale University
2011    BA. Environmental Studies with Honors in the Major, Yale University
Research Interests / Specializations:
political ecology, agrarian studies, digital geography, political economy of development, feminist theory, participatory methods, critical ethnography, Myanmar, Southeast Asia, Himalaya
Selected Publications
forthcoming.   'Welcome to the Digital Village: networking geographies of agrarian change,' Annals of the American Association of Geographers

2021    'After the Rice Frontier: Producing State and Ethnic Territory in Northwest Myanmar,' Geopolitics.

2021    'Uneven Frontiers: Exposing the Geopolitics of Myanmar's Borderlands with Critical Remote Sensing,' with Mia M. Bennett. remote sensing. 13(6):1158. 

2020     'New Data Infrastructures for Environmental Monitoring in Myanmar: Is digital transparency good for governance?' with Jenny E Goldstein. Environment and Planning E: Nature and Space. Published online July 24 2020.

2020     'Securing Meaningful Life: Women's Work and Land Rights in Rural Myanmar,' Journal of Rural Studies. 76:76-84.

2017     'In the Law & On the Land: Finding the Female Farmer in Myanmar's National Land Use Policy,' The  Journal of Peasant Studies, 44(6):1197-1214.

2014      'Waking the Watchdog: Needs, Opportunities, and Challenges of Environmental Advocacy in Modern Bhutan,' Himalaya: The Journal for the Association of Nepal and Himalayan Studies, 33(1):57-70.
Honors and Awards
2022.   J. Warren Nystrom Award for best paper based on a recent dissertation from American Association of Geographers.

2020    Graduate Student Paper Award from American Association of Geographers' Political Geography Specialty Group ('Performing Property After Authoritarian Rule')

2020    Stan Brunn Paper Award (3rd Place) from American Association of Geographers' Media & Communication Specialty Group ('Welcome to the Digital Village')

2019    Taietz Award for best graduate conference paper in Cornell's Department of Development Sociology

2011      Howard R. Lamar Prize for best Yale undergraduate thesis on the American West
Recent Teaching:
2021, Fall. Scholar-Activism and the Myanmar Spring Revolution. GETSEA. (Co-instructor, with Tharaphi Than)
2021, Spring. Researching (with) Social Media. Association of American Geographers. (Instructor)
2020, Spring. #Development: Environment, Tech and Global Change. Cornell University. (Instructor)
2019, Summer. #Development: Environment, Tech and Global Change. Cornell University. (Instructor)
2019, January. Writing Argument. One-week intensive course, Rainfall Gender Study Organization. Myanmar. (Instructor)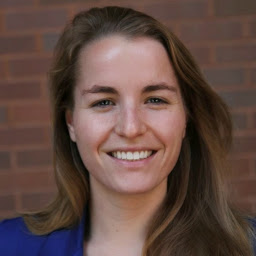 Contact details
E-mail:
faxon@berkeley.edu
Curriculum Vitae

CV Faxon March 2022.pdf
Mailing address
Department of Environmental Science, Policy, & Management
UC Berkeley
130 Mulford Hall #3114
Berkeley, CA 94720