Graduate Students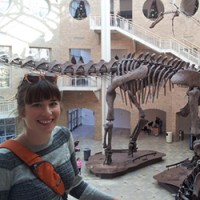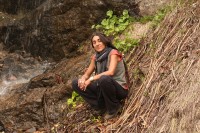 Research Interests
Community-based natural resource management, sustainable mountain livelihoods, international development, tribal/indigenous studies, gender, political ecology, India
Research Description
My PhD research investigates the consequences of rapid socio-economic change on agro-pastoralist tribal people in the Kinnaur District of the state of Himachal Pradesh in the Indian Himalayas. My research project, "Changing Livelihoods in Kinnaur:…[read more]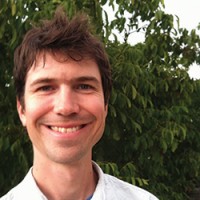 Research Interests
Soil biogeochemistry
Research Description
I study the environmental and biogeochemical controls that drive the kinetics of iron and sulfate reduction in littoral aquatic wetland sediments. This research will elucidate the fate, transport, and transformative processes that factor into Fe…[read more]
Research Interests
Technological Change, Industrial History, Chemicals, Energy, Food, Environmental Health, Policy Studies
Research Description
Two projects currently underway:
Innovation and Industrial Change
This work looks at the opportunities and challenges in moving from today's systems of industrial production towards systems with less negative impact on the environment and society. My…[read more]
Research Interests
Behavioral Ecology, Evolution, Sexual Selection, Jumping Spiders
Research Description
I'm broadly interested in how selective pressures influence diversification, particularly in the evolution of sexually selected traits and behaviors. My primary research focuses on acoustic, visual, and multi-modal communication channels in jumping spider courtship behavior.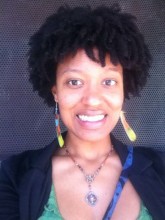 Research Interests
Environmental Justice; American Studies; Ethnobotany and Herbal Medicine; Participatory Mixed Method Research; Race, Class & Gender Studies; Political Ecology; Place-Based Translocal Social Movements; Diet, Advocacy and Identity Politics; Traditional Ecological and Local Knowledge; Community Geography; Food Justice; Climate Justice
Research Description
I am an environmental sociologist/Black feminist anthropologist with a keen interest in geography i.e. I am an interdisciplinary social scientist. My work interrogates the dynamic and fluid intersection of class, race and gender categories, as…[read more]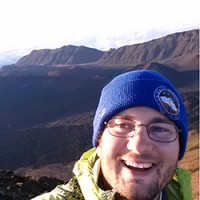 Research Interests
Macroecology, ecological theory, evolution on islands
Research Description
My research focuses on understanding the limits and successes of statistical theories of biodiversity, such as the maximum entropy theory of ecology or the unified neutral theory of biodiversity. My ultimate goal is to use…[read more]