PhD Candidate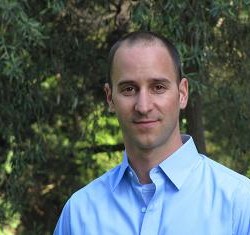 Education
M.Sc.  Water Science, Policy & Management - University of Oxford
B.A.  Psychology - University of North Carolina
Research Interests
Global Environmental Health, water quality, drinking water, WASH, poverty metrics, Asia/China
Research Description
My work and research focus on water quality and drinking water treatment, and their intersection with rural poverty and development. Geographically, I mostly work in rural areas of Asia.
My doctoral research is focused on point-of-use household drinking water treatment (HDWT) generally, and the health and environmental implications of boiling (as HDWT) in particular. My studies and research are an interdisciplinary blend of Environmental Science, Public Health and Behavioral/Social Science, with four main areas:
Water, Sanitation & Hygiene (WASH) and rural development policy
Water-related pathogens, water contamination and household drinking water treatment
Innovation Diffusion and attitude/behavior change theory
Poverty metrics (surveys and indicators) and intervention design
The primary objective of my doctoral research is to understand the extent to which a HDWT approach other than boiling could potentially improve human and environmental health in rural China, with a focus on better understanding which factors may contribute to long-term adoption of non-boiling HDWT. I am working with the National Center for Rural Water Supply Technical Guidance (NCRWSTG), a division of the China Center for Disease Control & Prevention (China CDC) and their provincial China CDC counterparts to collect survey and drinking water data from 450 households in rural Guangxi Province. In addition to examining microbial contamination at the household level, we are examining physico-chemical parameters at the village level as well as using temperature sensors and other data to try and estimate the extent of indoor air pollution from water boiling. The work is ongoing and initial results are expected in 2014.
An EPA STAR fellowship (2012-2015) helps fund my research.
Selected Publications
     -please see CV for other publications-
Journal Articles:
Cohen, A. & Kadir, K. (in preperation). Payments for Environmental Services: A brief history and critique of a flawed strategy for environmental management and poverty reduction.
Cohen, A. & Saisana, M. (in press). Quantifying the qualitative: Eliciting expert input to develop the Multidimensional Poverty Assessment Tool. Journal of Development Studies.
 Cohen, A. (2010). The Multidimensional Poverty Assessment Tool: A new framework for measuring rural poverty. Development in Practice, 20 (7) 887-897.
 Cohen, A. & Sullivan, C. (2010). Water & poverty in rural China: Developing an instrument to assess the multiple dimensions of water & poverty. Ecological Economics, 69 (5) 999-1009.
Books:
  Cohen, A. (2009). The Multidimensional Poverty Assessment Tool: Design, development & application of a new framework for measuring rural poverty. Rome: IFAD. [link]
United Nations Publications & Reports:

 Cohen, A. (2009). The Multidimensional Poverty Assessment Tool: User's Guide. Working Paper. Rome: IFAD. [link-English] [link-Chinese] [link-Hindi]
  Cleveringa, R., Kay, M. & Cohen, A. (Eds.) (2009). InnoWat: Water, innovations, learning & rural livelihoods, Rome: IFAD. [link]
 Sullivan, C., Cohen, A., Faures, J. M., & Santini, G. (2009) The Rural Water Livelihoods Index. Working Paper. FAO. [link]
Honors and Awards
Co-chair, Center for Critical Plant Studies (CCPS)
Contact Information
Email: alasdaircohen@berkeley.edu
Website(s)
Curriculum Vitae
Research Group(s)
Mailing Address
Dept of Environmental Science, Policy, & Management
UC Berkeley
130 Mulford Hall #3114
Berkeley, CA 94720