Ph.D Candidate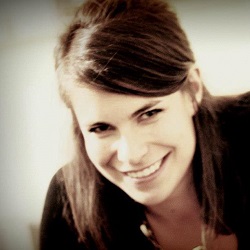 Education
University of California, Berkeley, Environmental Science, Policy and Management, Ph.D: present
Cornell University, Biology and Society, Bachelor's of Science: 2005-2009
University of Otago, Maori Studies, Semester Exchange: 2007
Research Interests
Social movements & capitalism; Indigeneity, race & neoliberalism; State natural resource management
Research Description
My research focuses on the intersection of economic, social, and environmental regulatory policies and institutions.  I examine what is at stake and for whom, and what, when state owned resources are privatized.   In particular, I am interested in understanding what happens when indigenous peoples' claims to natural resources conflict with environmental regulation or privatization agendas related to these resources.
My fieldwork is in New Zealand, where I look at how the nation's internationally renowned indigenous settlement process and sustainable development regulatory policy initiatives are influenced by the government's privatization of state owned resources in the commercial fishing, forestry, and energy sectors.
Theoretical and methodological approaches from the fields of Science and Technology Studies frame my examination of the ways neoliberal and rights based techniques of governance conceptualize, produce, and rework human and non-human subjectivities. Theoretical tenets from the field of Political Ecology shapes my inquiry into what is at stake in the intersection of rights based social movements with neoliberal economic reforms.
In this project I examine the following two hypotheses:
1) Neoliberal economic policies, exemplified in the privatization of state owned natural resources, results in greater economic inequality and hastens the rate of environmental degradation of these resources.
2) Rights based social reforms, such as the granting of indigenous peoples rights to formerly state owned natural resources, provides a check on environmental degradation and curbs trajectories leading to greater economic inequality.
Honors and Awards
Edward A. Coleman Fellowship in Water Management, UC Berkeley, 2013
Social Science Research Council, Doctoral Dissertation Development Fellowship, Global Indigenous Politics, 2011
Human Rights Fellowship, UC Berkeley, 2011
Center for Race and Gender Studies Research Grant, UC Berkeley, 2010
Recent Teaching
Sociology of Natural Resources, with Louise Fortmann, 2012
Political Ecology, with Nancy Peluso, 2011
Society, Environment and Culture, with Kimberly TallBear, 2011
Culture and Resource Management, with Kurt Spreyer, 2010
Contact Information
Email: hekiabodwitch@berkeley.edu
Office: 345 Giannini Hall
Office Phone: +1 315-567-9743
Research Group(s)
Mailing Address
Dept of Environmental Science, Policy, & Management
UC Berkeley
130 Mulford Hall #3114
Berkeley, CA 94720