By Sarah Yang, UC Berkeley Media Relations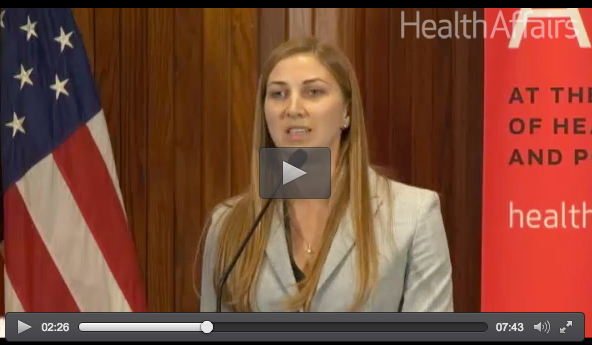 Watch a video of Ellen Kersten speaking on her research at a Health Affairs briefing on children's health in Washington, D.C. in December 2014.
BERKELEY — Children living in revitalized public housing are significantly less likely to take repeated trips to the emergency room, according to a new study by researchers at UC Berkeley and UC San Francisco.
The authors of the study, published in the December issue of Health Affairs, analyzed records of children with public insurance who sought care in the emergency departments of three large San Francisco medical systems. They then linked the ER visits with the type of housing the children lived in.
From 1998-2006, the San Francisco Housing Authority revitalized five sites as part of the federal HOPE IV program to transform public housing through improvements to the physical infrastructure, management and social and community services.
They found that children living in non-redeveloped public housing were 39 percent more likely to have one or more repeat visits to an emergency department within one year compared to children who lived in redeveloped public housing. The authors were not able to identify which aspects of public housing mattered when it came to the link to recurrent ER visits.
"It could be that renovated environments have fewer toxins and allergens like lead and mold, or fewer injury-inducing hazards, or that there are more social services," said study lead author Ellen Kersten, a Berkeley Ph.D. candidate in the Department of Environmental Science, Policy and Management. "We are currently doing more in-depth analysis of the diagnosis codes assigned to children at the time of their hospital visits to understand if and how children's health conditions differ by housing type."  
Read the full story at the source
Read the paper in Health Affairs