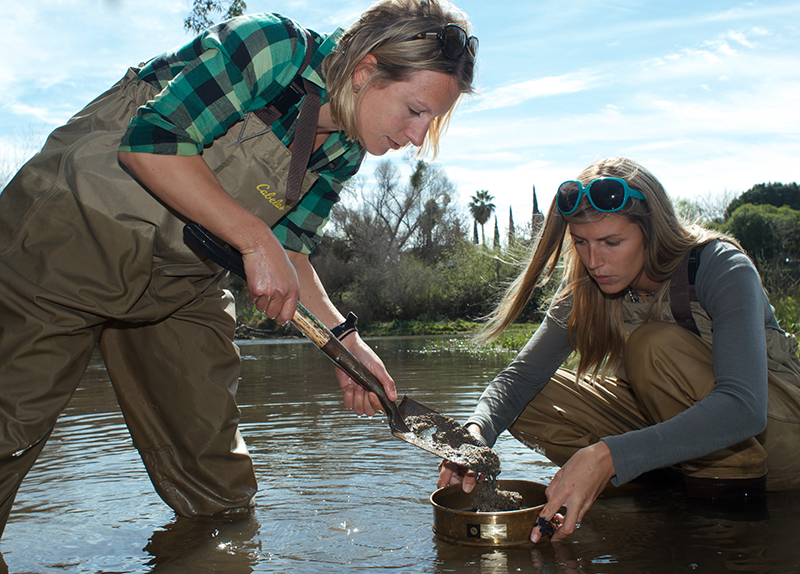 Photo courtesy of Anna Sturrock
The overarching goal of research within the Department of Environmental Science, Policy and Management is to achieve and maintain a sustainable future for the planet.
Nearly every news cycle contains discussions of climate change, threats to biodiversity, concerns about food availability and its environmental impacts, and the impacts of energy production and use. ESPM scientists respond to these, and other challenges, by designing programs that bring faculty, post docs, and students together to develop novel ways of addressing these complex problems. In addition, we work with colleagues in other campus programs and serve as a hub for interdisciplinary teaching and research.
Research Themes
The four research themes identified here represent our most current emphases, challenges that we will continue to address in the coming years. Theses themes are interconnected and overlapping, as our work to solve complex and multidimensional environmental issues must be.
Understanding the dynamics of elemental earth
Discovering and characterizing the diversity of the tree of life
Analyzing the management, policies and governance of natural resources and ecosystems
Focusing on solutions for the well-being of humans and the environment