Advancing Inclusion and Anti-Racism in the College Classroom
A course redesign tool developed by the UC Berkeley Department of Environmental Science, Policy, and Management in partnership with the UC Berkeley Center for Teaching and Learning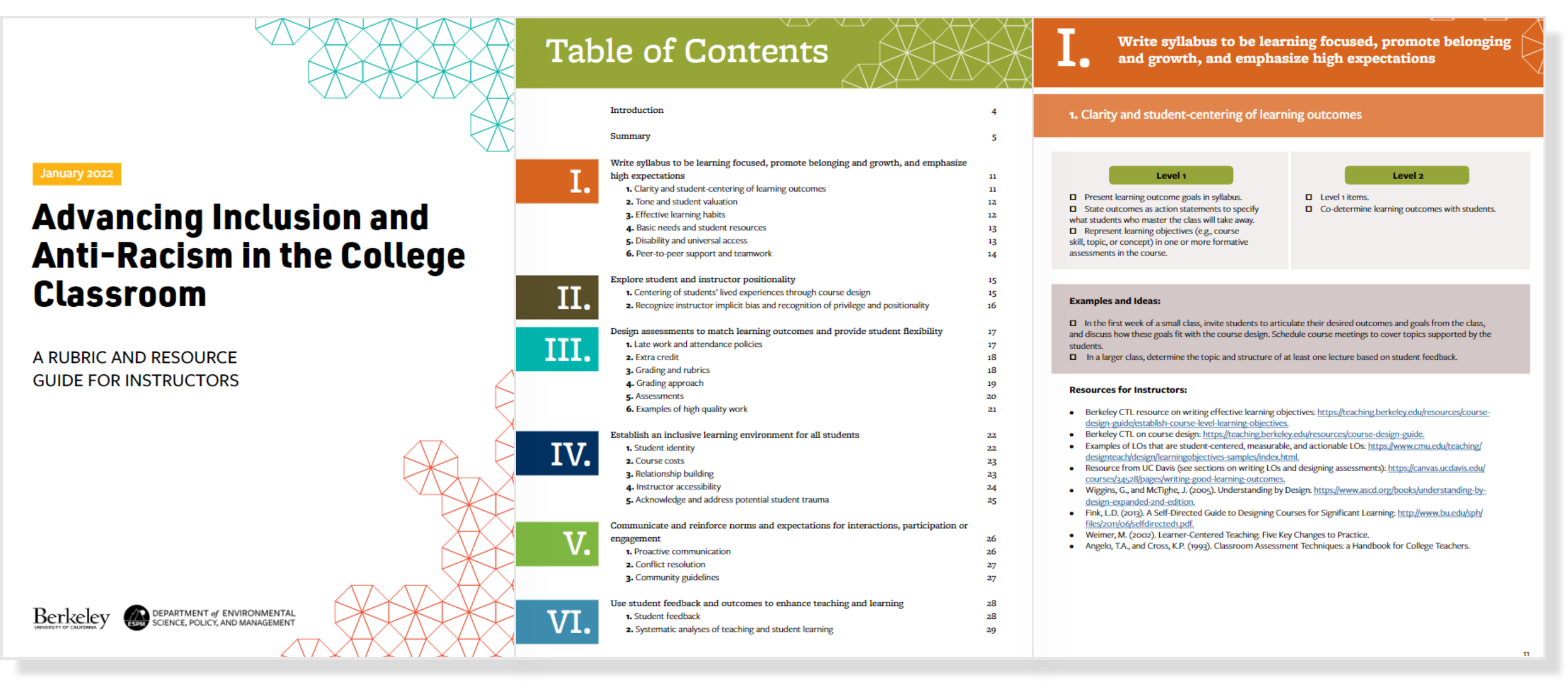 Practices in our classrooms change the course of students' academic trajectories, self-confidence, and ultimately, their perceptions of how they are respected or included in our broader society. Our teaching practices, especially in large introductory classes that can act as gatekeepers, have a multiplicative impact on our students' lives—for good, or for bad. While several tools for designing effective learning experiences already exist, there are fewer tools available for anti-racist pedagogy. Anti-racist pedagogy enhances learning and facilitates positive, meaningful experiences for all students—minoritized and dominant communities alike. All students benefit from equitable teaching approaches that center student experiences and incorporate a critical and justice-focused lens within the classroom. As instructors, we have a unique opportunity and responsibility to move toward anti-racist teaching practices.
This tool aims to support instructors in developing anti-racist approaches to course design and teaching practices in the undergraduate and graduate setting. It offers an accessible and user-friendly entry-point for instructors interested in considering how their instructional choices impact student outcomes. The tool provides instructors a range of ideas and options to help them through a process of modifying their courses. The tool is meant for self-assessment, rather than for others to score courses or instructors. The tool is designed to facilitate progressive refinement toward anti-racist teaching over time.
Download a PDF copy or a citation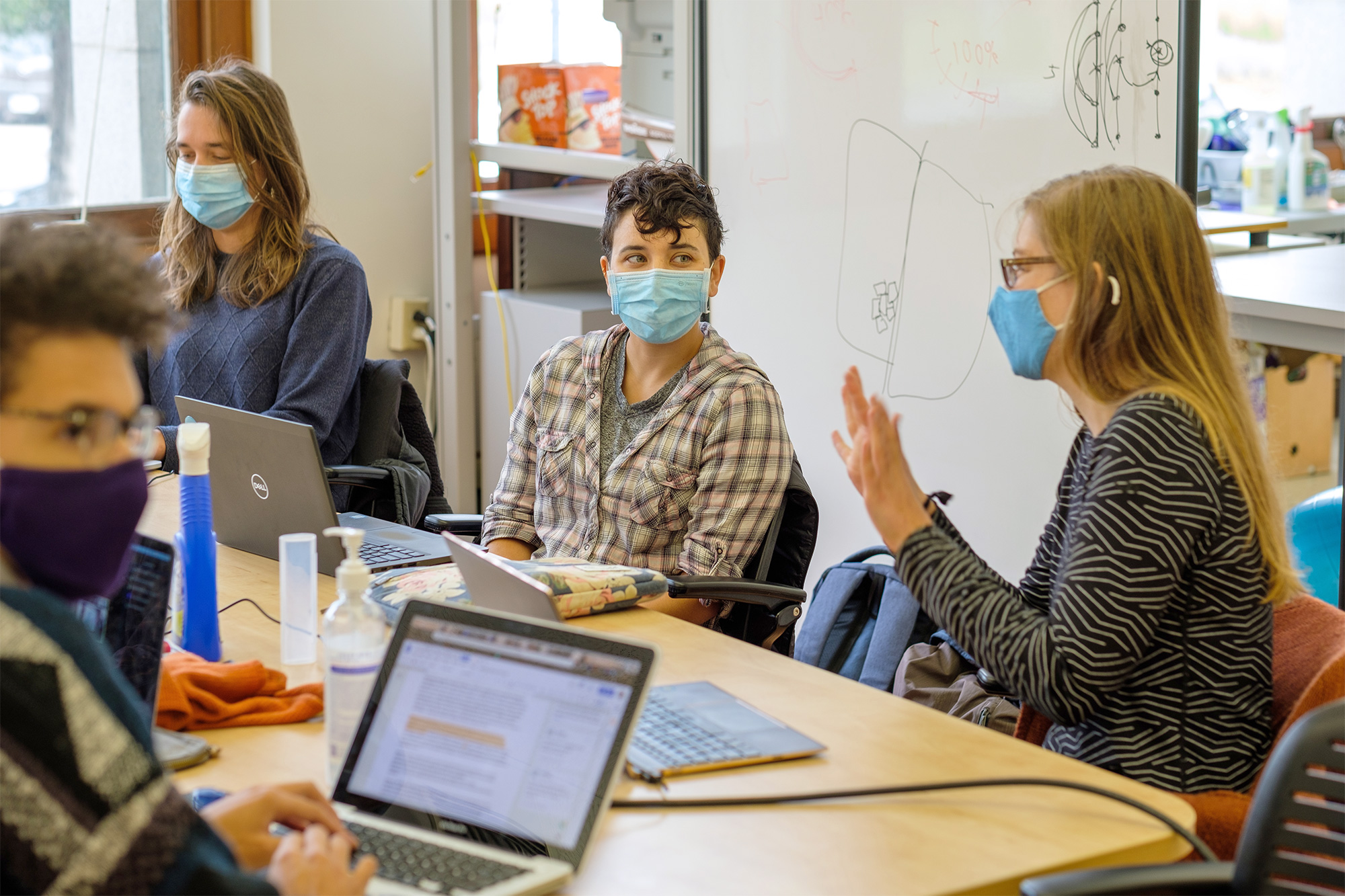 How to use this tool
Contained in this tool are approximately 30 topics divided into categories and subcategories to enable instructors to hone in on specific areas of their teaching practice.
For each topic, we provide guidance at two levels: Level 1 reflects actions taken by an instructor who is beginning to make some changes or reflect on these topics; Level 2 is additive to Level 1 and reflects actions consistent with a more substantial redesign.
Relevant resources for each topic allow instructors to engage more deeply. These resources provide entry-points into the education research literature and offer instructor-friendly introductions to topics that may be unfamiliar to some (e.g. on implicit biases).
To ease implementation, the guide provides a list of sample activities or design choices relevant for small or large classes, especially in an environmental science context.
Funding
This project was supported by the Life Sciences Initiative, the Center for Teaching and Learning, and the Department of Environmental Science, Policy, and Management at the University of California Berkeley.
Feedback
Inquiries can be directed to benjamin.blonder@berkeley.edu.
License and re-use
This tool is released under a Creative Commons BY 2.0 license. You are free to share and adapt it for any purpose.