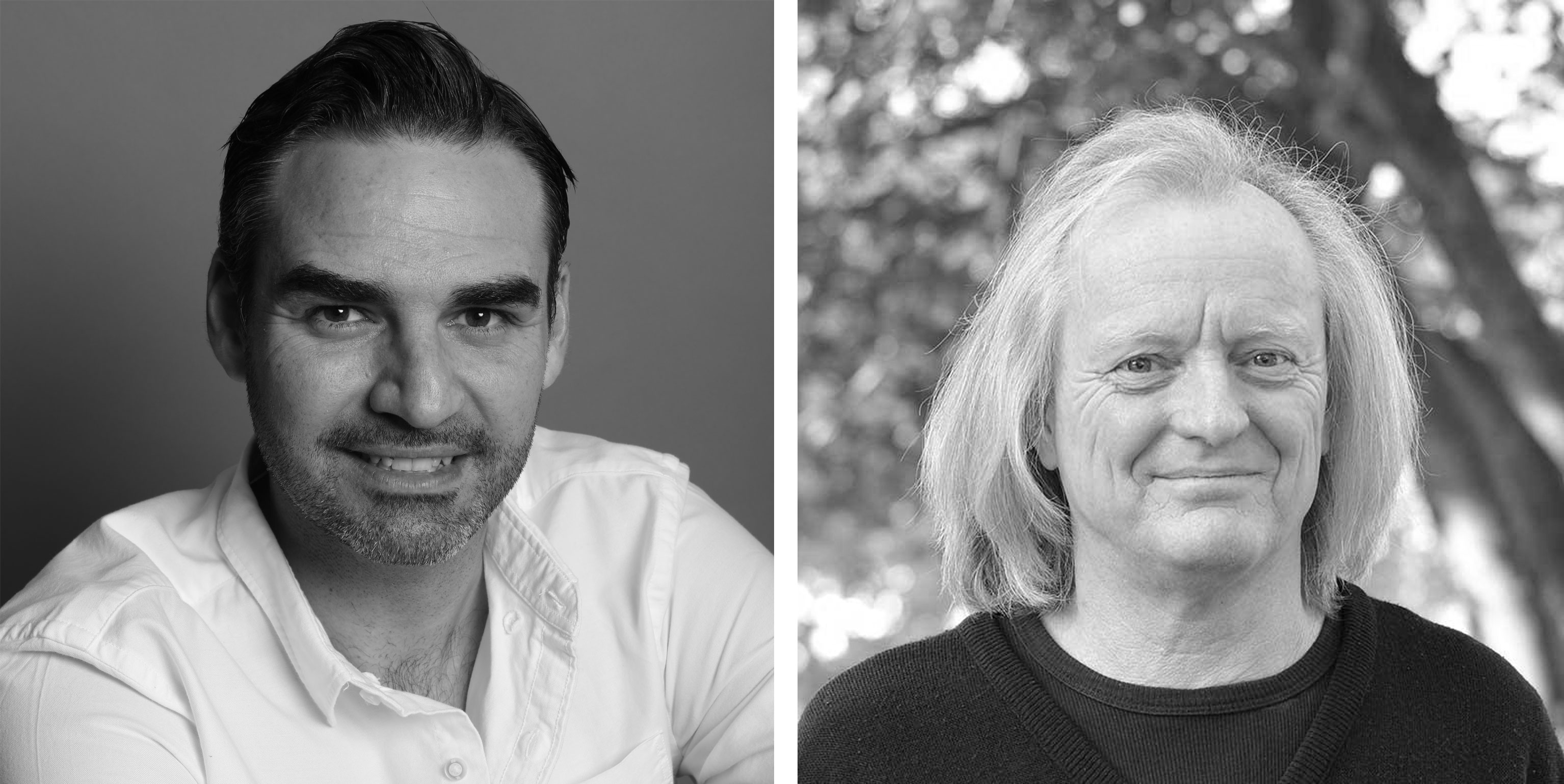 Left: Researcher Angel Fernandez
Right: Professor Richard Dodd. Credit: Julie Gipple
Congratulations to researcher Angel Fernandez and Professor Richard Dodd for winning an Integrated DNA Technologies (IDT) Sustainability Award. This award recognizes innovative research projects that have the potential to impact worldwide biodiversity. Fernandez and Dodd recieved $18,000 in funding for their research on the application and development of the CRISPR/Cas9 system to test for adaptation of genes with assumed roles in climate stress. In addition to funding, they were given the opportunity to present their work at a special event hosted by IDT at the Shedd Aquarium in Chicago.
Dodd and Fernandez study the use of CRISPR methods to query genes that are important in pine trees relating to climate change. They wrote, "Understanding how plants respond to drought and temperature stress is essential for addressing threats to biological diversity. This research involves a novel use of the IDT Alt-R® CRISPR-Cas9 System to study the ecology of long-lived plants. CRISPR-Cas9 is the system of choice due to its simplicity, design flexibility, and high efficiency." The recent drought-related mortality of conifer forests in California demonstrates regional climatic stress. Understanding the genetic basis of how trees adapt to environmental variation is critical for the conservation of healthy forests. The use of CRISPR-Cas9 to confirm gene functions and to test gene effects in nature can result in remarkable advances in landscape genomics and plant ecology.
The IDT competitive awards provide more than $50,000 in funding for novel research projects that have the potential to make a global impact in the area of biodiversity. This year's winning projects are from the University of Arkansas and Auburn University regarding endangered species; the University of California, Berkeley, on landscape genomics; and Yale University for a study of the human microbiome. 
The award winners presented their research at a special event hosted by IDT earlier this month. 
Learn more about the Sustainability Award Program on IDT's website.