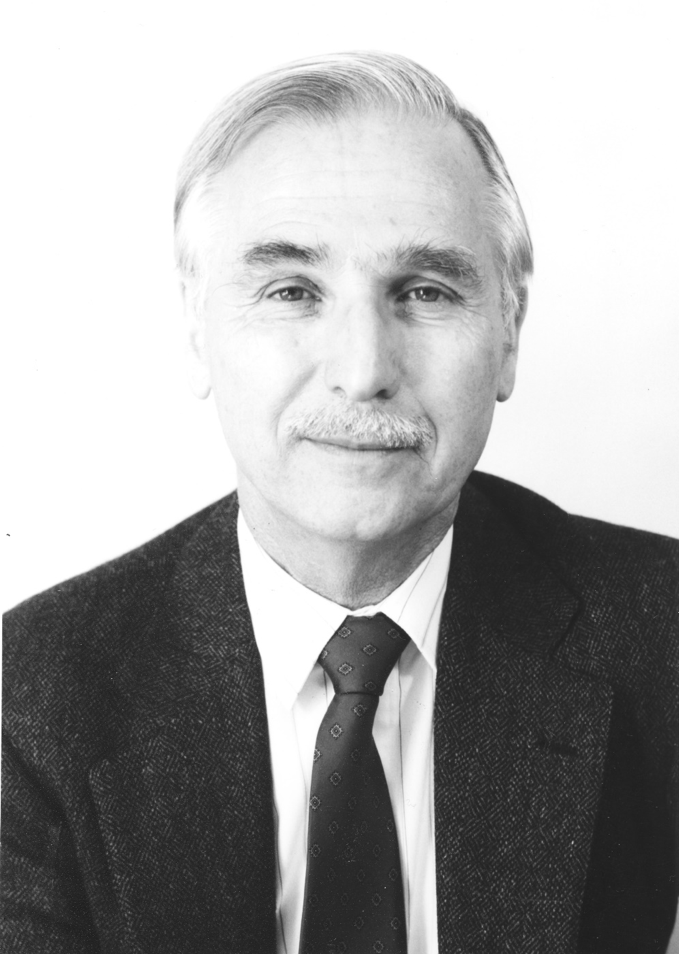 Dennis Earl Teeguarden, respected scholar, teacher, and administrator, passed away on February 21, 2019, at his home in Richland, Washington.
Born in Gary, Indiana, Teeguarden's affinity for nature soon drew him to the sand dunes and marshes along the Lake Michigan coastline for solitude and adventure. His interests blossomed and led him to pursue an education in forestry at Michigan Technological University in Houghton, graduating in 1953 with a BS degree. He remained deeply attached to his alma mater, serving in retirement on its Board of Trustees.
After attending the US Navy's Officer Candidate School, Teeguarden was commissioned a Lieutenant Junior Grade, and served aboard the U.S.S. Oriskany as junior officer of the deck.
After his military service, Teeguarden enrolled in graduate studies at UC Berkeley, earning a Master of Forestry degree in 1958 and a Ph.D. in Agricultural Economics in 1964. He was immediately appointed to a faculty position in Berkeley's School of Forestry and Conservation, achieving full professor rank in 1968.
Teeguarden's rigorous scholarship in the field of forest economics was influential, both conceptually and in the actual development and implementation of state and federal policy. Much of his work focused on financial analysis of forestry investments, applications of operations research to forest management planning, public lands management, forestry education and research administration.
Of particular note was Teeguarden's work on the design of taxation mechanisms for forestland that would avoid the perverse management incentives of assessing simple ad valorem property taxes on standing timber. His research in this area provided the basis for the timber yield tax that California employs to this day. Teeguarden's analysis of the data collected for the second national Roadless Area Review and Evaluation (an effort to identify the best candidate sites for inclusion in an expanded Wilderness Preservation System) is still used by environmental economists seeking to explain the concept of a production possibilities frontier.
Teeguarden was an effective and dedicated teacher, and his interest in forestry education motivated him to conduct research on the beliefs and aspirations of forestry students and to co-author Forest Resource Management: Decision-making Principles and Cases. This innovative undergraduate textbook drew on real-world examples (e.g., the expansion of Redwood National Park) to illustrate a range of management principles and techniques. As department chair, he was responsible for a variety of upgrades to the teaching facilities supporting field instruction at Berkeley's "Forestry Camp" in Meadow Valley (Plumas County). Graduate students found him to be a mentor of exceptional intellectual generosity, providing both steady support and the freedom to find their way without undue monitoring or interference.
Throughout his career, Teeguarden was active in the Society of American Foresters. He served in leadership roles and as a member of various task forces and committees, recognized by his election as a Fellow of the Society in 1985. His engagement with the profession of forestry was not limited to the Society. He served as a consultant to a variety of organizations, including the National Park Service, the California Forestry Protective Association, the California Board of Forestry and Fire Protection, the U.S. Forest Service, and the California State Legislature. Of particular note was his service as a member of the Committee of Scientists formed to assist in the development of the federal regulations to implement the National Forest Management Act of 1976. The act, which was passed in the aftermath of the Monongahela judicial decision regarding harvesting, curtailed clearcutting on national forests. Teeguarden's impact on the Committee's recommendations was profound, reflecting his belief in the value of rigorous financial analysis in support of sustainable management to provide recreation, water, wildlife, and other forest ecosystem benefits to current and future generations.
Teeguarden was a skilled administrator, serving at different points in his career as the Assistant Dean of the School of Forestry and Conservation, Chair of the Department of Forestry and Resource Management, Acting Director of the Forest Products Laboratory, and Associate Dean of the College of Natural Resources. As an administrator, Teeguarden's deep commitment to fairness, educational rigor, student welfare, and mentorship of junior faculty was always evident, earning him the enduring respect of staff, students, and his faculty colleagues. Not surprisingly, Teeguarden was selected by his peers to serve as the Chair of the Faculty Executive Committee as the School of Forestry and Conservation was being merged with the College of Agricultural Sciences to create the College of Natural Resources. Teeguarden was an effective fundraiser, and as a department chair was able to secure endowments to support faculty research in forestry, public lecture series, and perhaps most importantly, field education in forestry, an enduring hallmark of the forestry educational program at Berkeley.
Teeguarden was awarded the Berkeley Citation in 1994, a fitting tribute to a distinguished career of service to the campus and to his profession.
Teeguarden is survived by his wife, Sally Teeguarden, sons Jason and Justin Teeguarden, daughter Julie Pebworth, and three grandsons, Sagan, Soren and Sebastian Teeguarden.