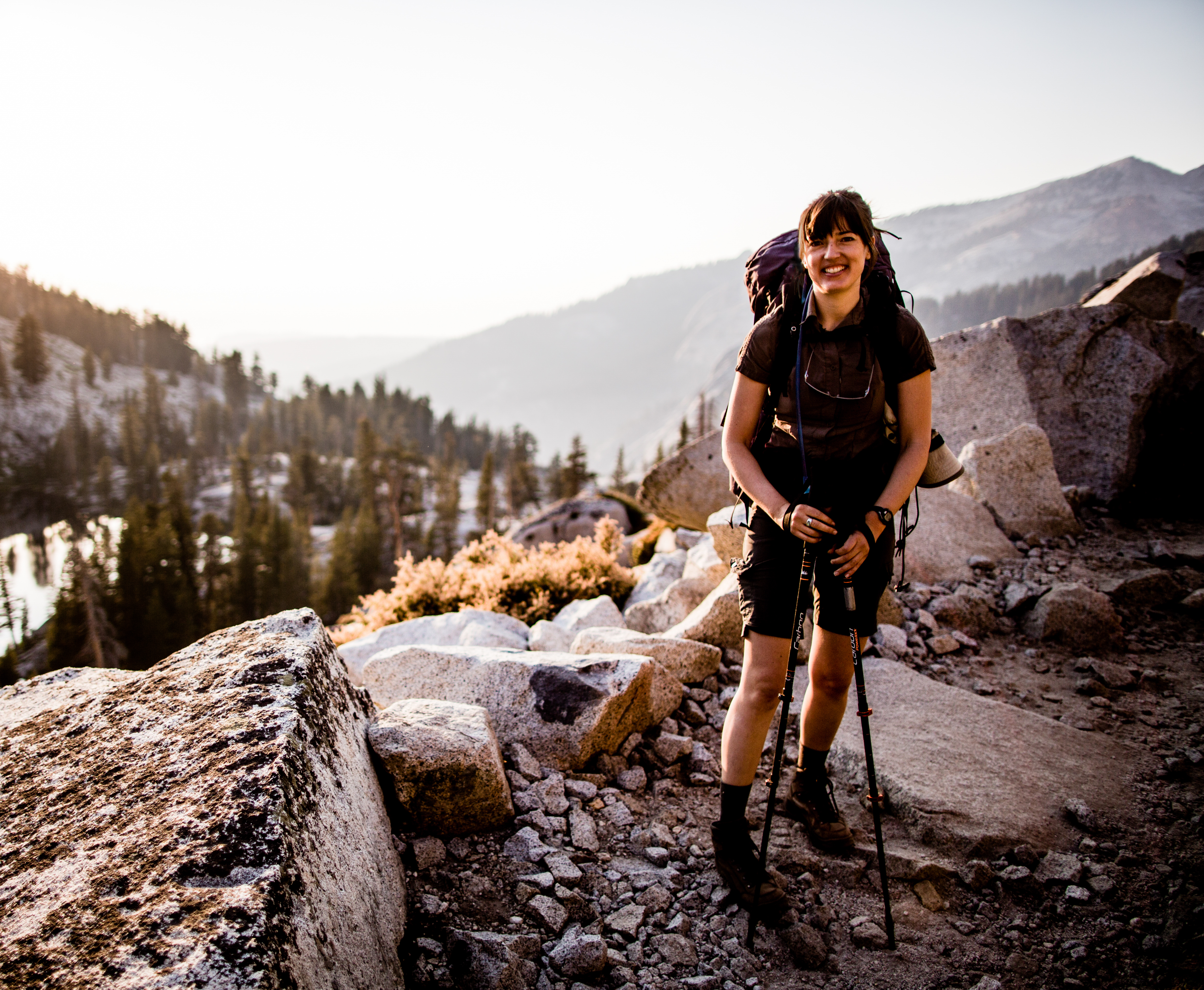 Photo courtesy of Joan Dudney
Joan Dudney and Max Lambert have been selected for David H. Smith Conservation Research Fellowships. The Smith fellowship program aims to support young scientists studying urgent conservation issues through firsthand experiences, bridging the gap between theory and application. The fellowship helps by giving access to professional opportunities, workshops, and networking events in conservation and research communities.
Dudney, who completed her PhD in May 2019, studies invasive species and climate change impacts across terrestrial systems. She will complete a project titled "Science-based solutions for an endangered but unlisted species" under the academic mentorship of Andrew Latimer at UC Davis and in partnership with Robert Keane and Connie Millar of the USDA Forest Service and Phil van Mantgem of the US Geological Survey. 
Max Lambert, Photo by Natalea Schager
Lambert, a postdoctoral fellow in Bree Rosenblum's lab, studies evolution and ecology in novel environments, particularly cities and suburbs, and the role of sex as both a driver and target of evolution. He will complete a project titled "Do amphibians sink or swim with urbanization? Using evolutionary lessons to conserve urban biodiversity." The project will be completed under the mentorship of Rosenblum and Marina Alberti at the University of Washington and in partnership with Laura Guderyahn of the City of Portland and Priya Nanjappa of Conservation Science Partners.
"The Smith Fellowship enables young scientists to improve and expand their research skills and direct their research efforts toward problems of pressing conservation concern, to bridge the gap between research and application," says the executive director of the program, Michael P. Dombeck.
The fellowship is named after the late David H. Smith, a pediatrician, inventor, and conservationist who founded of the Cedar Tree Foundation.
Read more about the fellowship on the Society for Conservation Biology's website.