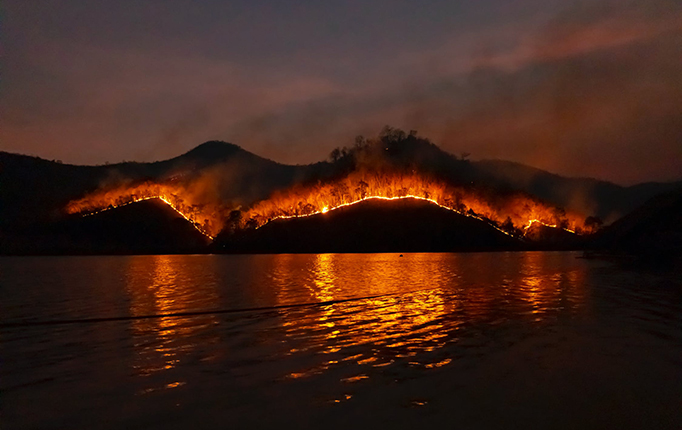 In the middle of an extremely damaging wildfire season this year, Rausser College of Natural Resources forest ecologist and climate change scientist Patrick Gonzalez has developed a new science-based policy for a long-term solution.
His policy proposal "Preventing Catastrophic Wildfire Under Climate Change" was selected for development and recently published by the Day One Project, an initiative of the Federation of American Scientists. The project is developing innovative ideas for the first day of a new U.S. presidential administration.
Outdated policies of suppressing fires, even natural ones, have caused unnatural accumulations of woody fuel. At the same time, human-caused climate change has intensified the heat that drives wildfires, doubling burned area over natural levels across the western U.S. since 1984. With more people moving into fire-prone areas, wildfire has contributed to a doubling of deaths and 60 percent increase in wildfire damage costs since 2008. Preventive fire management, including prescribed burning and letting natural fires burn in wilderness, would reduce risks of catastrophic wildfire under climate change.
Gonzalez proposes a new federal policy prioritizing preventive fire management over after-the-fact firefighting and targeting the areas most at risk under climate change. This policy could more effectively use existing government funds, save lives, reduce property losses, and restore damaged ecosystems.
Patrick Gonzalez is an associate adjunct professor in the Department of Environmental Science, Policy, and Management and faculty affiliate in the Institute for Parks, People, and Biodiversity and the Energy and Resources Group.