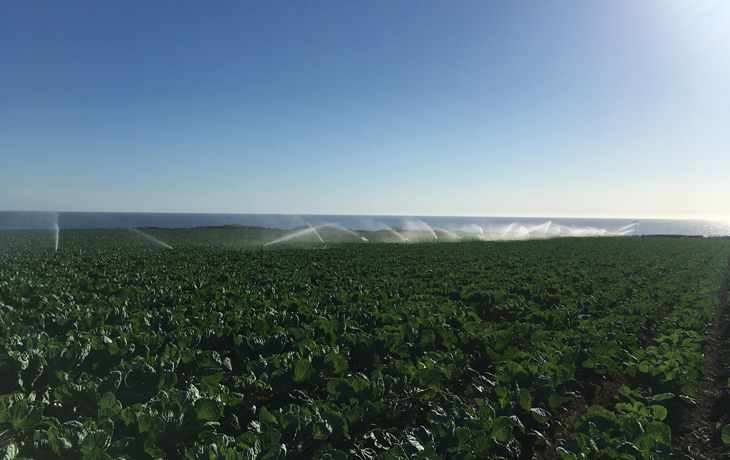 Large-scale commercial agriculture (pictured) may enhance the strain on a region's water supply, according to new research published in Nature Communications. Credit: Paolo D'Odorico/UC Berkeley
The ongoing transition from smallholder farming to large-scale commercial agriculture is fueling a global competition for local freshwater resources, according to new research published this week in Nature Communications.
The study's findings suggest that the expansion of transnational large-scale land acquisitions (LSLAs) by agribusiness companies enhance the strain on water availability and exacerbate competition over local water resources.
"Water scarcity was substantially enhanced by the shift to water-intensive crops by agribusiness investors and the expansion of irrigated cultivation," said Paolo D'Odorico, professor of and chair of the UC Berkeley Department of Environmental Science, Policy and Management. D'Odorico, one of the study co-authors, conducted the research as part of a working group at  the National Socio-Environmental Synthesis Center (SESYNC).
Since 2005, transnational LSLAs have affected more than 90 million hectares of arable land across more than 100 countries. Lead author Dr. Davide Chiarelli, a researcher from the Politecnico di Milano, said small landholders are disproportionately affected by the "global land rush."
"Large-scale land investments may induce new water competition and appropriations of water resources to the detriment of local smallholder users," he said.
"Water appropriation through LSLAs is expected to have important effects on smallholder farmers, food security, and rural livelihoods," said Maria Cristina Rulli, a professor at Politecnico di Milano and senior author of the study. Proponents of LSLAs often tout them as a mechanism to support rural development through financial capital, job creation, agricultural technology transfers, and gains in agricultural productivity.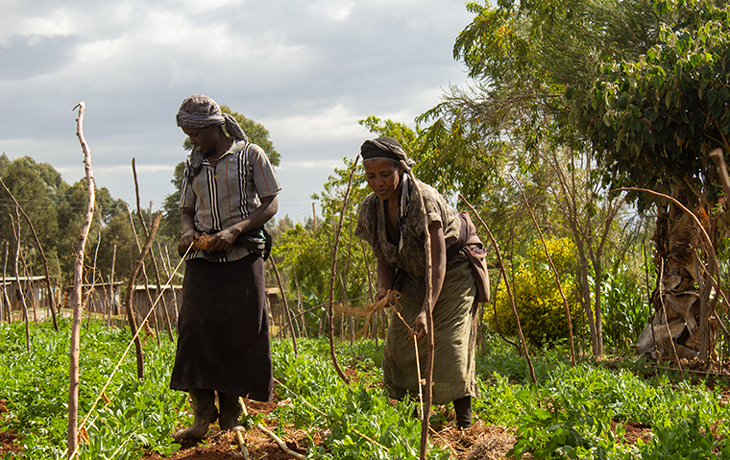 Subsistence farmers (pictured) are increasingly at odds with large-scale commercial farming, which may enhance the strain on a region's water supply. Credit: Jampel dell'Angelo/Vrije Univeristeit Amsterdam
"There is the need for research that relates large-scale land investments to water dispossession and small-holder farming," commented Jampel Dell'Angelo, a professor at Vrije Univeristeit Amsterdam.
The research was conducted by an interdisciplinary team of researchers from UC Berkeley, the Politecnico di Milano, Notre Dame University, Colorado State University, the University of Delaware, Vrije Univeristeit Amsterdam, and the University of Maryland. It is part of a SESYNC Pursuit Program on the Food-Energy-Water Interdependencies of the Global Agrarian Transition led by D'Odorico and Dell'Angelo.