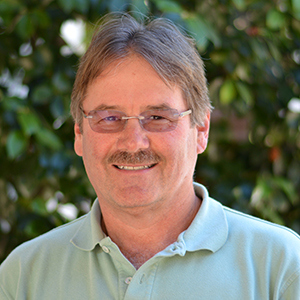 The United States Department of Agriculture (USDA) has appointed Rausser College of Natural Resources Professor Scott L. Stephens as a member of the newly formed Wildland Fire Mitigation and Management Commission, the agency announced July 7.
A professor of fire science and ecology and co-director of Berkeley Forests, Stephens will help draft a report to Congress recommending federal policies and strategies to more effectively prevent, mitigate, suppress, and manage wildland fires.  He joins members of federal agencies, Tribes, state and local municipalities, and private entities on the commission, which is co-chaired by leaders from the Departments of Agriculture and the Interior, and the Federal Emergency Management Agency (FEMA).
The commission will build on the existing "whole-of-government" approach of adopting and implementing wildland fire policies, goals, and management activities across federal, state, tribal, county, and municipal agencies. Its creation comes at an important time when shifting development patterns, land and fire management decisions, and climate change have turned fire "seasons" into fire "years."
A kickoff call will be held later this month and the commission is scheduled for its first in-person meeting in August. A final report with the commission's formal recommendations is expected in August 2023.
Visit the Wildland Fire Mitigation and Management Commission website for more information.