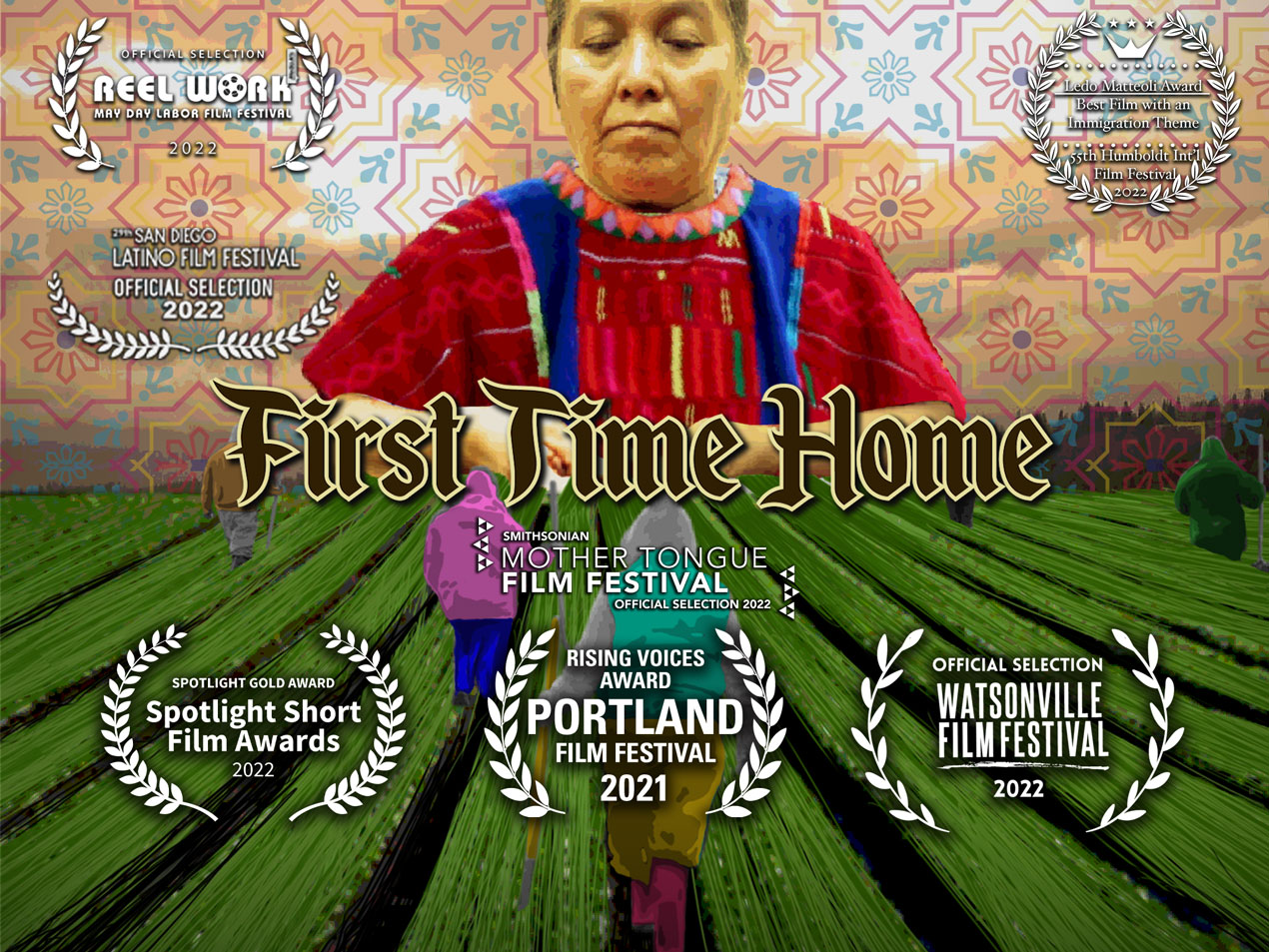 A poster for First Time Home, a documentary that chronicles the journey of four teenage cousins as they travel to their ancestral village in Oaxaca for the first time.
A recent documentary film produced by anthropologist and physician Seth Holmes, a UC Berkeley chancellor's professor in the Department of Environmental Science, Policy, and Management, chronicles the journey taken by the children of Indigenous farmworkers as they travel from the United States to their ancestral village in Oaxaca for the first time.
First Time Home is directed by teenage cousins Noemi Librado-Sánchez, Esmirna Librado, and Heriberto and Esmerelda Ventura—four children of Triqui farmworkers—as they decide to travel for the first time to San Martin, Oaxaca, after learning their grandfather was gravely ill. Recorded in 2016, the participatory ethnographic film introduces viewers to the lives and realities of immigrants, farmworkers, and Indigenous families while demonstrating our ability to remain connected, even across violent borders. 
"The trip felt like stepping into a story that you've been told multiple times. You could finally picture it all," Noemi Libardo-Sánchez told Civil Eats in a recent interview, recalling stories her father told of his upbringing and family. "When we got there, everything was just like [he'd described]. For a moment, it felt surreal."
Holmes met the families of Esmirna and Noemi in 2002 when they began working together on research and health projects. They collaborated on the research for his award-winning book Fresh Fruit, Broken Bodies, which detailed the everyday lives and challenges faced by indigenous Mexican migrants working in our contemporary food system. As producer of the film, Holmes applied for a grant so the teens could learn to use equipment, capture footage, and conduct interviews with their parents and grandparents.
Several newspapers and a local National Public Radio affiliate have covered the film, which was featured as an official selection of the Smithsonian Museum's Mother Tongue Film Festival. It has been recognized with the Portland Film Festival's Rising Voices Award and the San Diego Latino Film Festival's Best Youth Film Award. 
UC Agriculture and Natural Resources (UCANR) will host a virtual viewing of the film on September 21 as part of their Hispanic Heritage Month celebration. Their celebrations also include a lecture by Susana Matias, a Cooperative Extension specialist in the Department of Nutritional Sciences and Toxicology. Visit the UCANR website for more information.