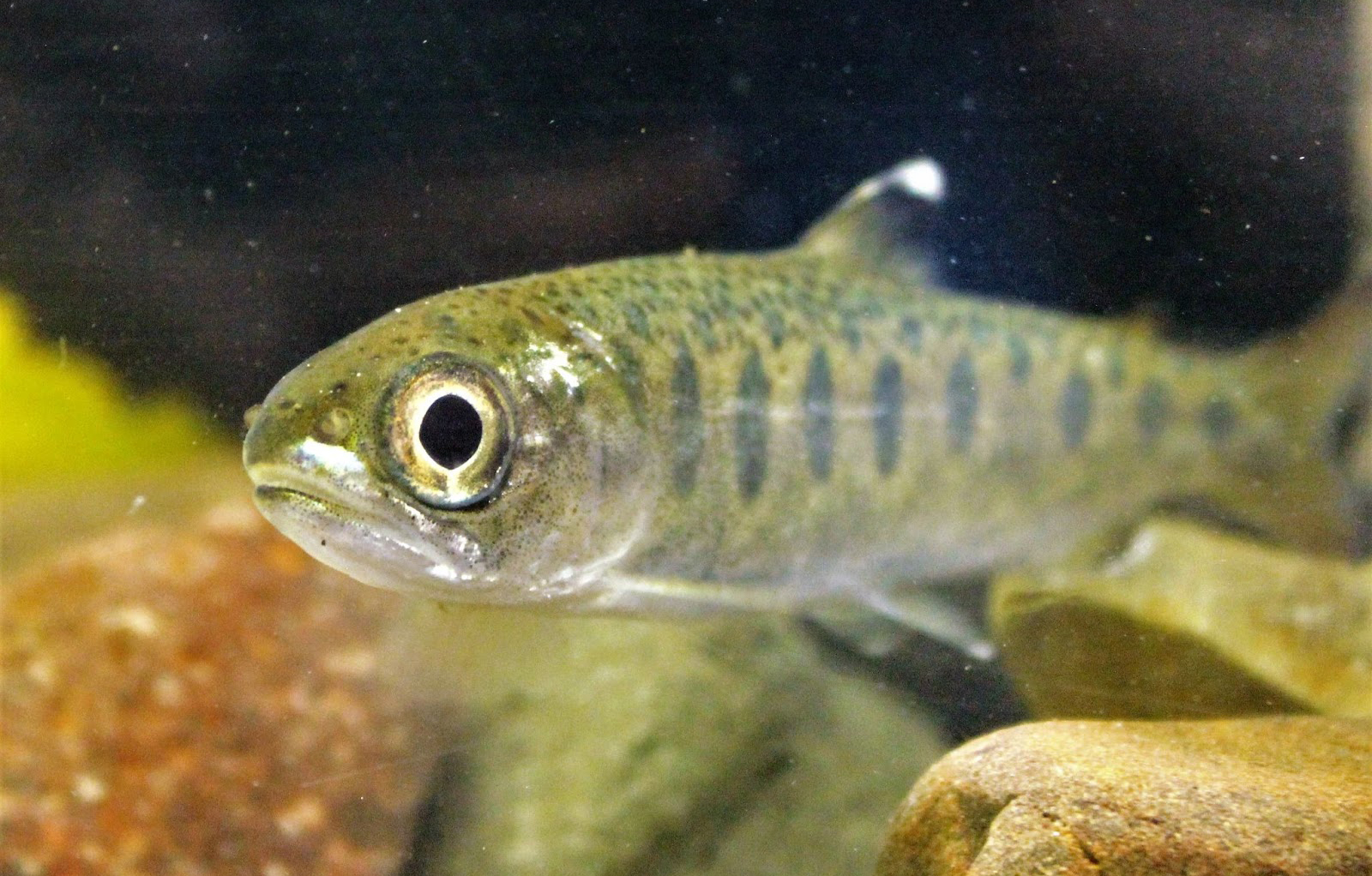 An underwater photo of a juvenile coho salmon. Photo courtesy of Brian Kastl.
California's worsening drought poses new challenges to the already endangered coho salmon in the Russian River, according to a new study led by Environmental Science, Policy, and Management (ESPM) PhD student Brian Kastl. 
Published on December 22, 2022, in Ecosphere, the authors found that decreased stream flow and warmer water temperatures shrunk the migration window of young salmon by over three weeks. In some cases, salmon were blocked from passing to the sea entirely. These changes create a deadly mismatch between when young coho salmon arrive at sea and when their food is available.
"The reason that's so important is because salmon risk reaching the ocean at the wrong time, when food is scarce," Kastl, a California Sea Grant Graduate Research Fellow, told the San Francisco Chronicle. "A long migration window is really critical for the future of the California salmon, because it increases that likelihood that at least a portion of that population reaches the ocean when unpredictable food—zooplankton, shrimp and krill—is abundant."
Additional co-authors include ESPM faculty members Stephanie Carlson and Ted Grantham, and Sea Grant researchers Mariska Obedzinski and William Boucher. 
Read More: