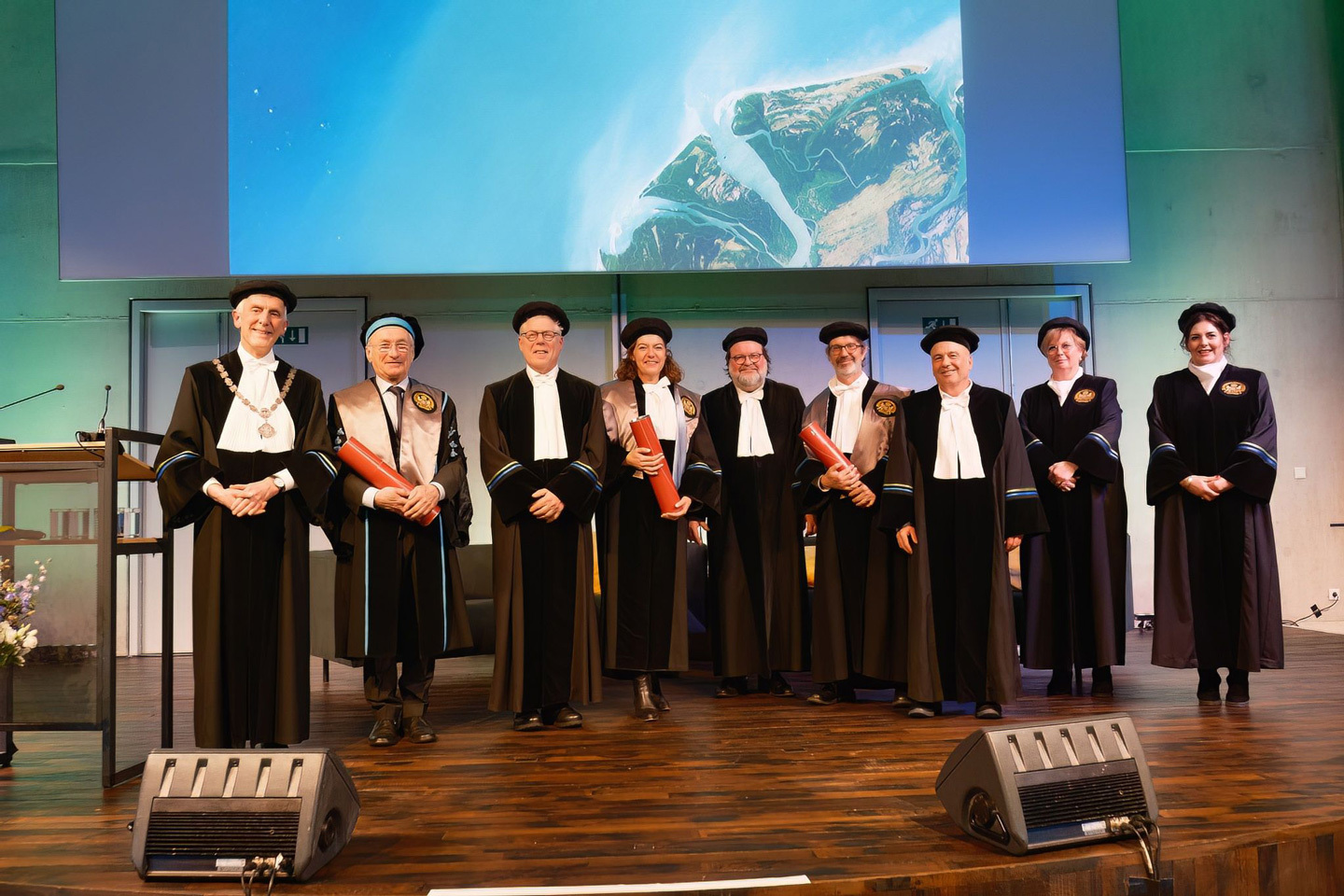 Professor Dennis Baldocchi (fourth from right) during the ceremony at Wageningen University & Research. WUR Photo courtesy of Guy Ackermans.
Netherlands-based Wageningen University & Research has awarded an honorary doctorate to Professor Dennis Baldocchi for his contributions to the field of biometeorology, the study of how climate and weather interact with living organisms.
A faculty member in the Department of Environmental Science, Policy, and Management, Baldocchi helped pioneer the eddy covariance method, a key technique used to measure the exchanges of carbon dioxide, water vapor, and energy between the biosphere and atmosphere without disturbing the ecosystem. This technique has helped scientists across the globe better understand ecosystem functioning and detect trends in climate, greenhouse gases, and air pollution.
For more than a decade, Baldocchi has helped lead and coordinate FLUXNET, an international "network of networks" of earth system scientists who employ the eddy covariance method in their research. Collectively, FLUXNET links over 1000 active and historic observation stations across most global climates and biomes.
In addition to his research, Baldocchi currently serves as the Executive Associate Dean and Director of Agriculture and Natural Resource Programs in Rausser College. 
Learn more about Baldocchi's work in this video.