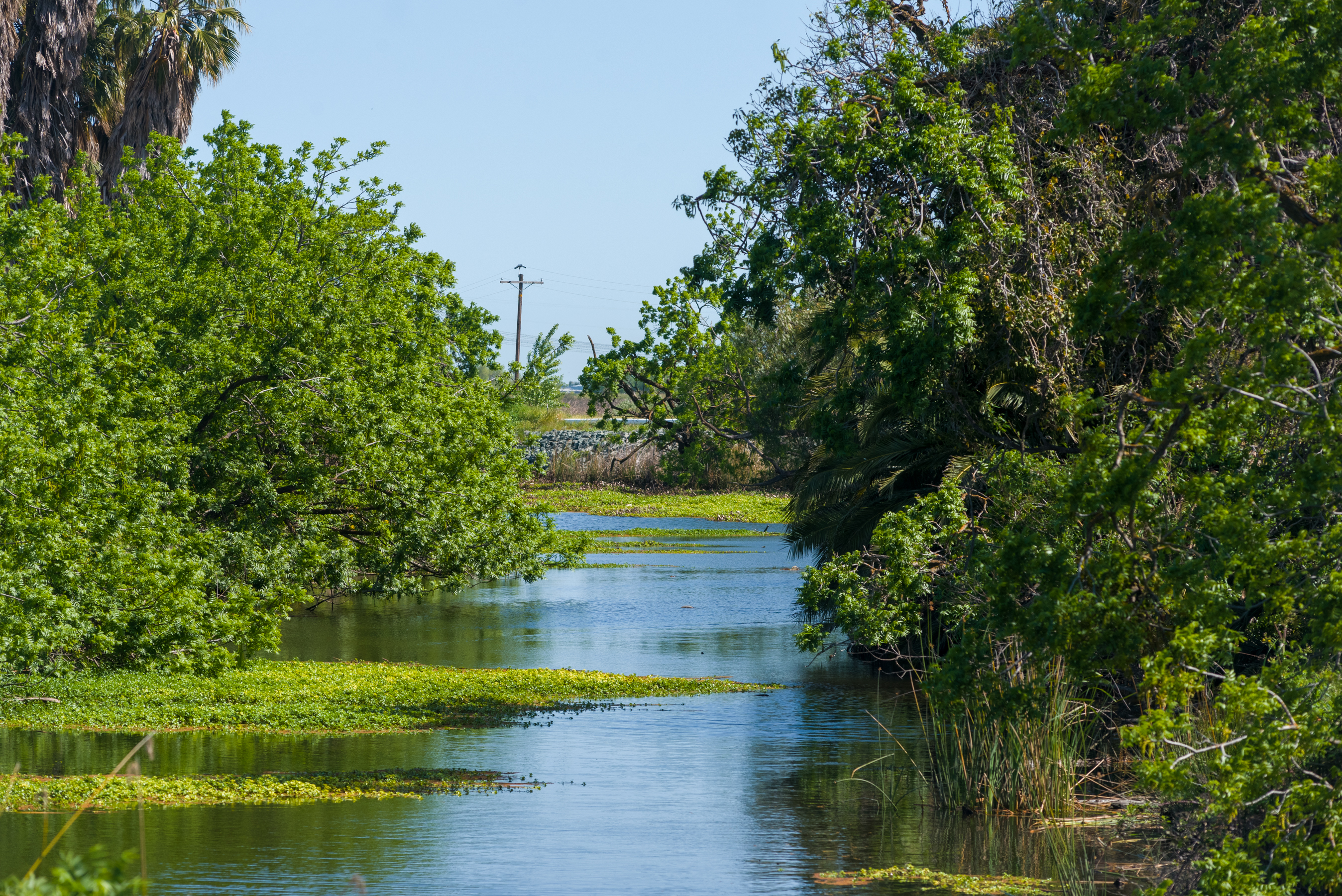 A restored wetland in Contra Costa County has become one of the most effective carbon sinks in the Bay Area and the world, according to ongoing research by the Berkeley Biometeorology Lab.
Last year, Environmental Science, Policy, and Management professor Dennis Baldocchi began taking measurements of ecosystem function—namely the exchanges of carbon dioxide, water vapor, and energy between the environment and atmosphere—from the Dutch Slough in the City of Oakley. After more than a year of monitoring, Baldocchi told the San Francisco Chronicle that the Dutch Slough is capable of offsetting the amount of carbon dioxide emitted by 1,000 cars annually. 
Restoration efforts in the Dutch Slough are part of a long-term effort to recover 30,000 acres of critical wetlands habitat in the Sacramento-San Joaquin Delta. The California Department of Water Resources (DWR) purchased the property in 2003 and has been working with partner agencies on the project since 2018. 
According to the DWR, the project is designed to support scientific research to inform future wetland restoration efforts and adaptive management practices. At this living laboratory, researchers like Baldocchi are partnering with the state to study the effects of wetland restoration on the environment.
Learn more about this project in this video from ABC7 News.