When wildfires burn through a forest or other area, the carbon stored in trees and other vegetation is released into the atmosphere alongside other greenhouse gases. Though a naturally occurring part of the terrestrial carbon cycle, researchers have often struggled to determine exactly how much wildfire emissions alter the concentrations of these climate-changing gases.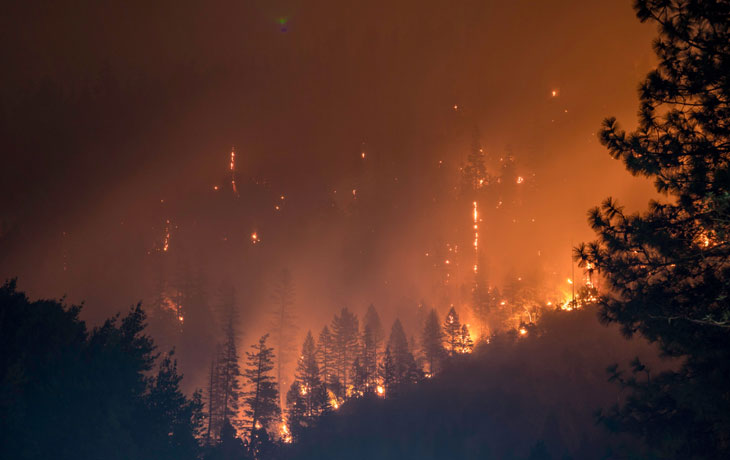 Earlier this month, the National Academies of Sciences, Engineering, and Medicine hosted a three-day workshop on modeling, measuring, and managing wildfire emissions. Featuring researchers from across the globe, the event offered attendees a forum to discuss how changes in emissions from these fires could affect the ability to achieve 'net-zero' emissions targets.
Environmental Science, Policy, and Management professor Scott Stephens—an expert in fire science and forest policy and co-director of Berkeley Forests—spoke about the challenges and opportunities of managing fire in temperate and boreal forests. According to Stephens, Indigenous people across California historically used fire as a tool to manage landscapes and ecosystems—a practice that was replaced by Eurocentric wildfire management practices like fire suppression.
As co-lead of The Stewardship Project, an initiative developed by the Climate and Wildfire Institute, Stephens has partnered with Tribal land managers to integrate Indigenous knowledge into land management, fire use, and associated policy recommendations.
"Western science needs to change," Stephens said in his presentation. "We need to do better about incorporating Indigenous knowledge into our science and allowing it to actually impact us."
Watch Stephens' full presentation in the video below.