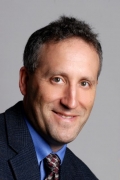 Professor Allen Goldstein will be sharing an award of $860,000 over three years with colleague Evan Variano of the Department of Civil and Environmental Engineering. This award is part of a research consortium formed after the 2010 Deepwater Horizon Oil spill.
Teams will investigate the fate of petroleum in the environment, the impacts of the oil spill, and the development of new tools and technology for responding to future spill and improving mitigation and restoration.
Professor Goldstein will be studying the evaporation of oil into the atmosphere.