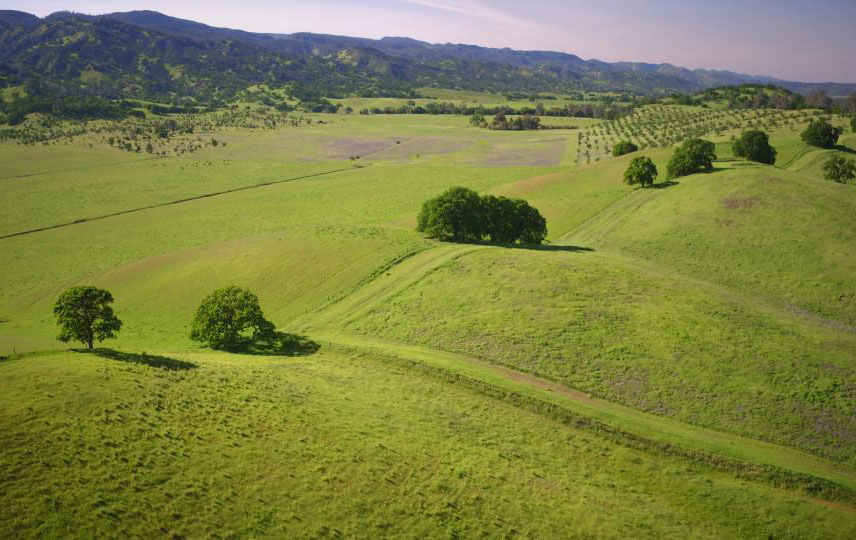 Soil beneath rangelands may help store significant levels of carbon dioxide. (Joe Proudman/UC Davis)
California leads the nation in reducing greenhouse gas emissions, but reductions alone will not be enough to reach the targets set by the 2015 Paris climate agreement. To do that, greenhouses gases like carbon dioxide will need to be removed from the atmosphere on a monumental scale.
An ambitious new multicampus, multipartner consortium led by the University of California, Davis, and the UC Working Lands Innovation Center is taking on that challenge with the goal of finding ways to capture billions of tons of carbon dioxide and bring net carbon emissions in California to zero by 2045. ESPM Professor Whendee Silver is the co-principal investigator.
The consortium has received a three-year, $4.7 million grant from the state of California's Strategic Growth Council to research scalable methods of using soil amendments — rock, compost and biochar — to sequester greenhouse gases like carbon dioxide in soil.
"Previous research points to some promising avenues for carbon capture and storage through the use of soil amendments," said Silver. "For example, we found that adding organic waste — food waste, green waste, livestock manure — as composted soil amendments could save the equivalent of 28 million tons of carbon dioxide using just 5 percent of California's rangelands. That's equal to approximately 80 percent of the emissions from the state's agriculture and forestry sector."
At the end of the three years, the consortium plans to deliver the most promising "shovel-ready" soil amendment strategies for capturing carbon dioxide in soil.
Read the full story on the UC Davis' website.