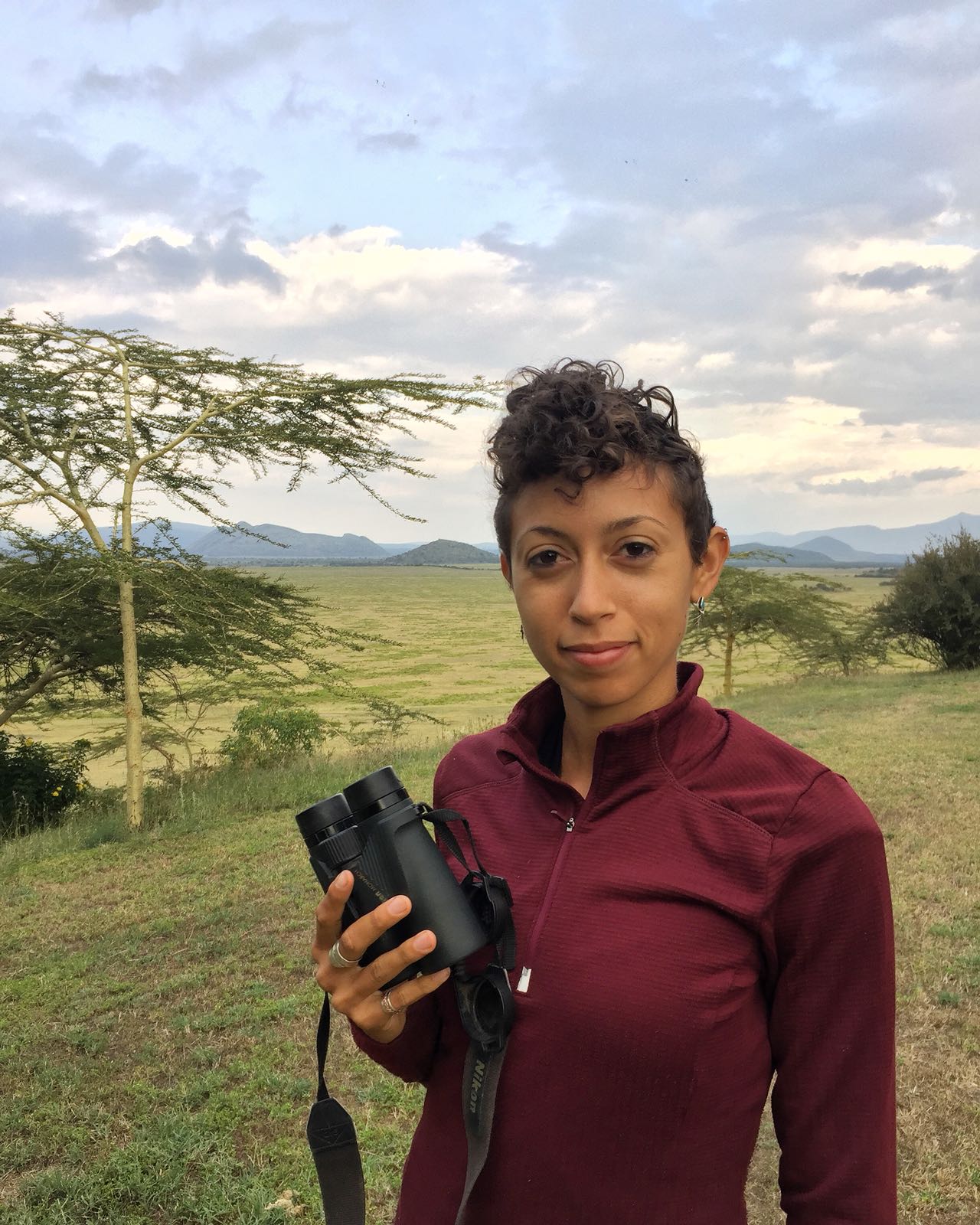 Christine Wilkinson. Photo by Jessica Ortiz.
Congratulations to postdoctoral researcher Christine Wilkinson, PhD '21 Environmental Science, Policy, and Management, on winning Cell Press' third annual Rising Black Scientist Award.
Established in 2020 as an essay competition, the award helps break down barriers and create opportunities for Black scientists by providing funds to support professional development. Award winners are selected for their ability to present their scientific vision and goals, recount the experiences that sparked their interest in science, and share how they want to contribute to a more inclusive scientific community in a cohesive essay.
"From my roots as a young, queer biracial kid chasing urban wildlife in Queens, New York, I have grown into a broadly trained conservation scientist who considers ethics, justice, and elevating community voices to be critical for affecting comprehensive conservation change," Wilkinson wrote in her winning entry. 
Wilkinson credits her first experience conducting field research as an undergraduate at Cornell University with spurring her interest in carnivore ecology and conservation science. She completed her graduate education in the labs of Professors Maggi Kelly and Justin Brashares, where she integrated participatory mapping with carnivore ecology and behavior, land use, and human activity analyses to inform conservation strategies and contribute to managing human-wildlife conflict in and around Lake Nakuru National Park, Kenya.
"Across my research career, I have studied the adaptations, behaviors, and ecology of animals that are widely misunderstood and often vilified," Wilkinson wrote. The reputation of species like herring gulls, olive baboons, spotted hyenas, and coyotes have often reflected her "intersectionality, blurring of boundaries, and the resulting experiences of struggling to navigate interactions with people." 
"Like me, all these species fail to fit into many of Western science's rigid boxes and are thus misunderstood, yet have developed adaptations, strategies, and resilience to navigate their worlds," she adds. "We are cut from the same cloth."
While completing her graduate research Wilkinson co-founded Black Mammalogists Week, which illuminates the contributions of Black scholars to the field of mammalogy and provides opportunities for current and aspiring Black mammalogists across the Diaspora to form conscious, fruitful connections. She is now a postdoctoral researcher in the lab of ESPM professor Christopher Schell, focusing on using data science and One Health frameworks to understand shared linkages between human and wildlife wellbeing. 
Read Wilkinson's award-winning essay, "The coyote in the mirror: Embracing intersectionality to improve human-wildlife interactions," in Cell.