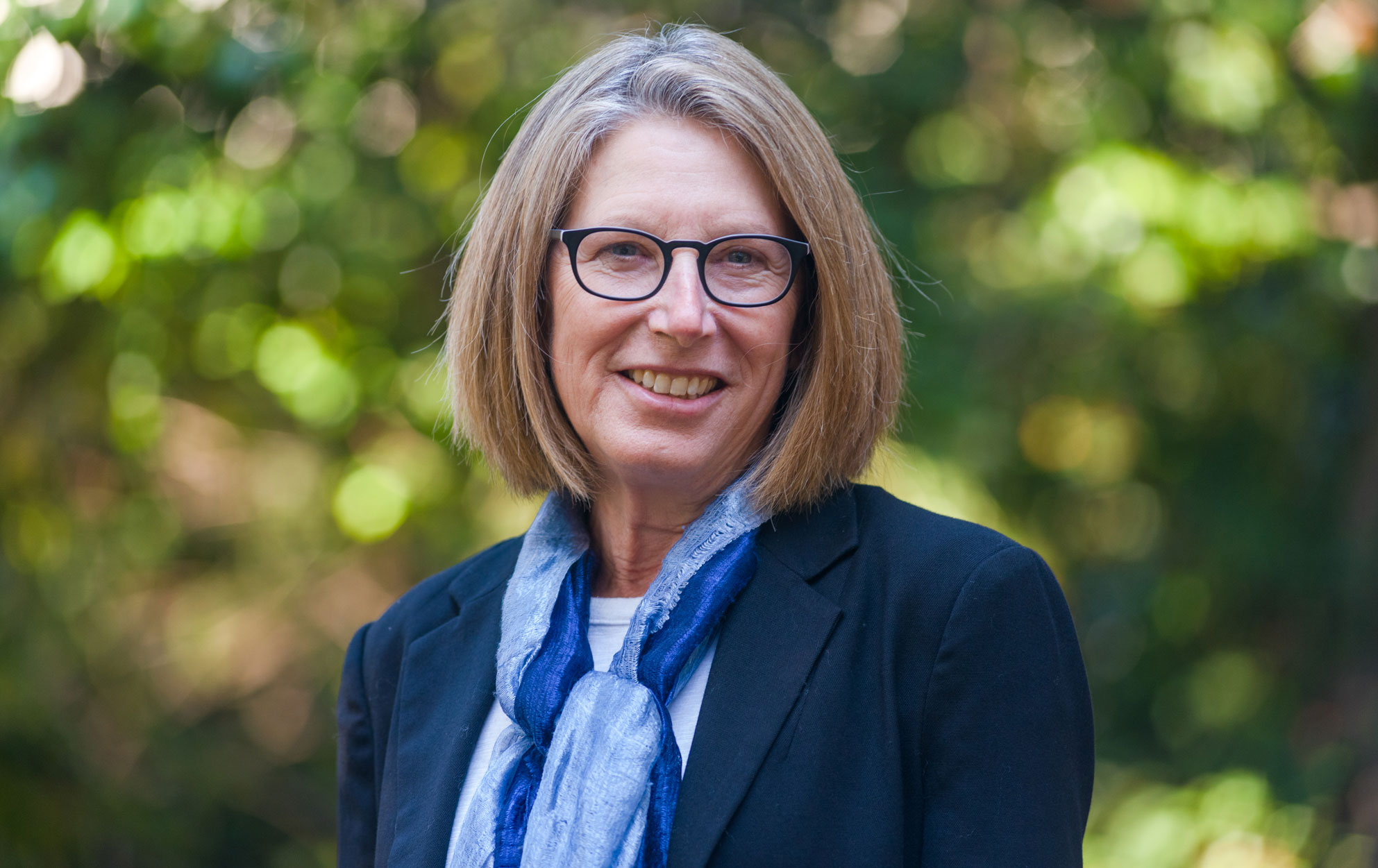 Whendee Silver. Rausser College Photo by Mathew Burciaga
Congratulations to Environmental Science, Policy, and Management professor Whendee Silver for being selected to deliver the 2023 William S. and Carelyn Y. Reeburgh Lecture by the American Geophysical Union (AGU).
Presented annually during AGU's fall meeting, the Reeburgh Lecture recognizes a scientist making significant contributions to the fields of global biogeochemistry and marine geochemistry through novel measurements. 
The Biogeosciences section of the AGU selected Silver for her pioneering research on redox-sensitive biogeochemical cycling, including the discovery of novel biogeochemical pathways in upland ecosystems. Her long-term ecological studies of carbon, nutrient, and greenhouse gas dynamics have led to new understandings of ecosystem structure and function. 
Silver's work on climate change mitigation has identified mechanisms for soil carbon sequestration in working landscapes and has supported policy changes at local, regional, and global scales. In recognition of this impact, Silver was named an AGU Fellow in 2021 and elected a lifetime fellow of the American Association for the Advancement of Science earlier this year. 
The AGU Fall Meeting will be held from December 11 to 15 in San Francisco. More than 25,000 attendees from over 100 countries will attend the meeting in person and online.
Read More