Education
M.Sc. - University of Oxford
B.A. - University of North Carolina, Chapel Hill
Research Description:
My past and present work and research are focused on water, sanitation & hygiene (WASH), household water treatment (HWT), water resources management, poverty metrics, and monitoring & evaluation (M&E). Geographically, I work mostly in Asia.
My studies and research at Berkeley are an interdisciplinary blend of Environmental Science, Public Health and Behavioral/Social Science, with four main areas:
Water contamination and affordable drinking water treatment
Water, Sanitation & Hygiene (WASH) and rural development policy
Poverty metrics/indicators, M&E, and intervention design
Innovation Diffusion and behavior change theory
My doctoral research is focused on point-of-use HWT, and the health and environmental implications of boiling (as a method of HWT) in rural China. ~300 million rural Chinese still lack access to safe drinking water and most of China's rural population (~700 million) regularly boil their water. While boiling is microbiologically effective (i.e., it inactivates pathogens), fuel combustion often contributes to respiratory ailments via household air pollution, and fuel harvesting and combustion can contribute to environmental damage as well.
In addition to evaluating the real-world effectiveness of boiling on drinking water quality in rural China, my objective is to better understand the relationships and drivers between water-related behaviors and beliefs, drinking water quality, fuel use, gender, and poverty in rural China – with the goal of expanding access to safe water, reducing exposure to household air pollution, and potentially improving environmental health. To investigate these issues, I work with the National Center for Rural Water Supply Technical Guidance (NCRWSTG), an agency of the Chinese Center for Disease Control & Prevention (CCDC), and their CCDC and government counterparts in Guangxi Province.
During the summer of 2013 we collected data from 450 households across 15 villages in Guangxi Province using a geographically stratified, population-weighted, cross-sectional design. The Multidimensional Poverty Assessment Tool (www.ifad.org/mpat) surveys were used to collect demographic and poverty-related data alongside purpose-designed survey questions about drinking water practices and preferences, fuel use, boiling behaviors, household ventilation, etc. Drinking water samples were collected from every household and analyzed for microbial contaminants. Physicochemical analysis was conducted for each village's primary drinking water source/s. Data collection was repeated in a subset of four village (120 households) during the 2013-2014 winter to address seasonality, and remote temperature sensors (on kettles and pots) were used to corroborate household survey responses about boiling frequency and duration.
The NCRWSTG and CCDC replicated our research design in Henan Province (summer, 2014) and will use our results and analysis to inform future rural water policies in China. Hopefully, these findings will also be relevant for other countries with relatively high rates of water boiling in rural areas (e.g., Mexico, Vietnam), and may inform the design of future HWT-promotion interventions and WASH projects. Publication preparation is currently underway.
[site last updated Dec, 2015]
Selected Publications
     -please see CV for other publications-

Journal Articles:

Books & User's Guides:

IFAD [Cohen, A. & Jayne, S.] (2014). The Multidimensional Poverty Assessment Tool: User's Guide. Rome: IFAD [link]
Cohen, A. (2009). The Multidimensional Poverty Assessment Tool: Design, development & application of a new framework for measuring rural poverty. Rome: IFAD. [link]

Other United Nations Publications: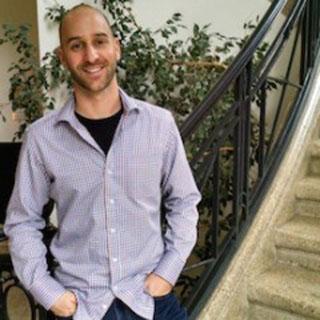 Contact details
E-mail:
alasdaircohen@berkeley.edu