PhD candidate, UC Berkeley; Senior Researcher, Third Millennium Alliance (Ecuador)
I am a conservation biologist, tropical field ecologist, & herpetologist with experience in international environmental policy and a strong background in writing/editing.  I am passionate about education both in and especially outside of the classroom, as well as effective science communication. 
Currently, I conduct fieldwork in Ecuador, where I study amphibian communities in agricultural-forest matrices. I have also worked in the jungles of Madagascar, Peru, Honduras, the Philippines, Australia, Costa Rica, and Malaysian Borneo--mostly with frogs and/or birds.
Education
MSc in Animal Behavior, Cornell University 2015
MPA in Environmental Science, Policy, & Management, Columbia University 2011
BA in English Literature & Biology, Cornell University 2009
Research Interests / Specializations:
wildlife conservation, tropical ecology, animal behavior, forest-agriculture matrix, bioacoustics, amphibians, birds
Research Description:
Human actions have become one of the dominant forces driving the outcomes of a classic question in ecology: Why are species found where they are? The distribution of any given species over space and time is influenced by the interplay between its traits and environment. The most pervasive threat to tropical biodiversity is the conversion of natural ecosystems to agriculture. However, species/populations react to disturbance in different ways: some seem to persist (and sometimes even thrive) in human-dominated landscapes, while many others remain exclusively in fragments of their once contiguous habitats. My research aims to understand what traits (natural history & dispersal) and abiotic factors (acoustic space) influence why some species are more tolerant to disturbance than others. 
Selected Publications
Brunner, R.M., R.L. Lynch, S. McCracken, and J.M. Guayasamin. 2021. Unique egg deposition site and tadpole development of the cascade specialist glassfrog, Sachatamia orejuela. South American Journal of Herpetology. [In Prep]

Guayasamin, J.M., R.M. Brunner, et al. 2021. Two new glassfrogs (Centrolenidae: Hyalinobatrachium) from Ecuador, with comments on the endangered biodiversity of the Andes. PeerJ  [Submitted]

Brunner, R.M. and J. M. Guayasamin. 2020. Nocturnal visual displays and call description of the cascade specialist glass frog Sachatamia orejuela. Behaviour.  57(14-15), 1257-1268. PDF

Barve, S.,  Lahey A.S.,  Brunner, R.M., Koenig, W.D., and Walters, E.L.  2020. Tracking the warriors and spectators of acorn woodpecker wars. Current Biology.   30(17), R982-R983. PDF

Mason, N.A, R.M. Brunner, M. C. Ballen, I. Lovette. 2018. Cognitive and Social Benefits Among Underrepresented First-year Biology Students in a Field Course: A Case Study of Experiential Learning in the Galápagos. Frontiers: The Interdisciplinary Journal of Study Abroad. Vol. XXX, Issue 3, 1-19.

Scheffers, B.R., R.M. Brunner, S. D. Ramirez, L.P. Shoo, A. Diesmos, S.E. Williams. 2013. Thermal Buffering of Microhabitats is a Critical Factor Mediating Warming Vulnerability of Frogs in the Philippine Biodiversity Hotspot. Biotropica. 45: 628-635.

Brunner, R.M. et al. 2010. Back to its Roots: Reducing Emissions from Deforestation and Forest Degradation via the Copenhagen Accord. Reconsidering Development. Vol.1, No. 1.
Recent Teaching:
Head GSI: Wildlife Policy & Management in the 21st Century, Berkeley, 2021
Head GSI: Natural Resources & Culture, University of California, Berkeley, 2020   (Fully remote)
Co-Instructor: Ecology & Society in Bali, St. Mary's College of California, 2019
GSI: Environmental Philosophy & Ethics, University of California, Berkeley, 2018
Field instructor: Tropical Ecology & Conservation, Jama-Coaque Reserve, Ecuador, 2017
Co-instructor and Course Developer: Evolution, Conservation, & Literature in the Galápagos, Cornell University, 2014 & 2015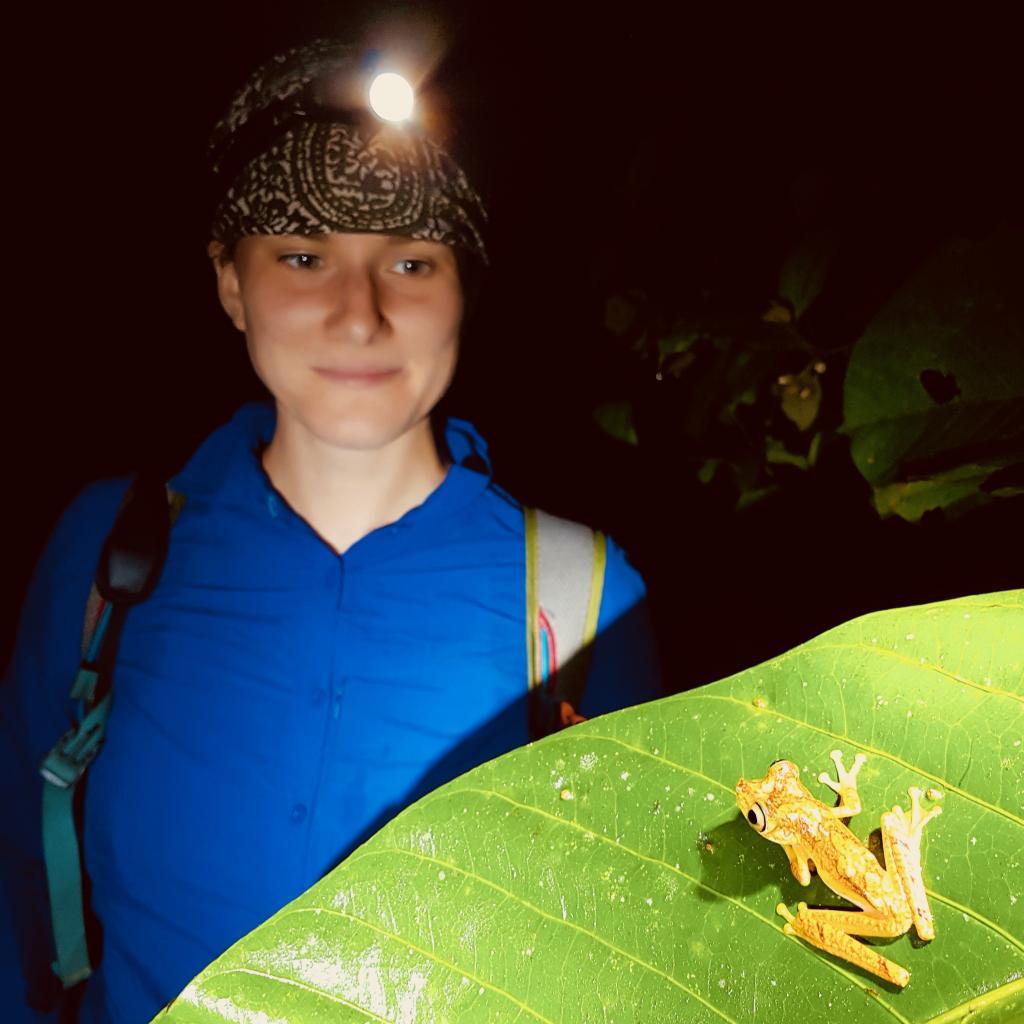 Contact details
Mailing address
Department of Environmental Science, Policy, & Management
UC Berkeley
130 Mulford Hall #3114
Berkeley, CA 94720