Assistant Professor, UC Santa Cruz, Department of Latin American & Latino Studies
Carlos Martinez's research explores the health consequences and sociocultural implications of the deportation regime, asylum deterrence policies, the global drug war, and emergent forms of migrant captivity in the U.S.-Mexico borderlands.
His research has been supported by the Ford Foundation, the William T. Grant Foundation, and the UC-Hispanic Serving Institutions Doctoral Diversity Initiative as well as by the UC Berkeley Health Initiative of the Americas and the UC Berkeley Center for Latin American Studies.
Education
P.h.D., Joint Program in Medical Anthropology, UC San Francisco & UC Berkeley
Master of Public Health, San Francisco State University
B.S., Health Education, San Francisco State University    
Research Interests / Specializations:
Medical anthropology, deportation, asylum, captivity, carcerality and abolition, migrant and refugee health, coloniality, peasant and rural studies, health social movements
Research Description:
My dissertation, Captive States: Migration and Expulsion on the Carceral Frontier, ethnographically examines how the amalgamation of how U.S. immigration policies, the global drug war, and violent bureaucracies have transformed the U.S.-Mexico borderland region into a zone of captivity for Central American migrants and Mexican deportees. Based on ongoing ethnographic fieldwork conducted since 2018, this project examines the everyday lives and survival strategies of these communities in Tijuana, Mexico. Moving between migrant and homeless encampments, governmental and private shelters, drug rehabilitation centers, and activist clinics, my dissertation analyzes the lives of those subjected to intersecting forms of confinement and dispossession at the U.S.-Mexico border.
Selected Publications
2021     Carruth, L., Martinez, C., Smith, L., Donato, K., Piñones-Rivera, C., & Quesada, J. (2021).  Structural vulnerability: Migration and health in social context. BMJ Global Health,  6(Suppl 1), e005109.

2021    Whitacre, R., Oni-Orisan, A., Gaber, N., Martinez, C., Buchbinder, L., Herd, D., & Holmes, S.  (2021). COVID-19 and the Political Geography of Racialization in America:  Ethnographic Cases from San Francisco, Los Angeles, and Detroit. Global Public Health,  Politics & Pandemics special issue (March 2021): pp. 1-15.

2021     Martinez, C., Talavera, C., Magaña Lopez, M., & Holmes, S. M. Anthropology of inequality &  precarity. SAGE Handbook for Cultural Anthropology. Thousand Oaks: SAGE  Publishing.

Martinez, Carlos; Holmes, S. M. Health and social stratification. Oxford Bibliographies in Anthropology. Ed. John Jackson. New York: Oxford University Press.

Martinez, C. Silent Massacre: The Politics of Chronic Kidney Disease. Berkeley Review of Latin American  Studies. Fall 2017-Winter 2018 Issue.

Martinez, C. and Holmes, S.M. Review of They Leave Their Kidneys in the Fields, by Sarah Bronwen Horton. Anthropological Quarterly. (Summer 2018).

Martinez, C. Forging a New Body Politics. Cosmologics Magazine: A Project of the Science, Religion and Culture Program at Harvard Divinity School. Fall 2018 Issue.

Organista, K., Marcia, L., Martinez, C., Alcala, M., and Ramirez, J. "Undocumented Latino Migrant Day Laborers in the San Francisco Bay Area: Psychosocial, Economic, and Political Consequences." In The Immigrant Other: Lived Experiences in a Transnational World, edited by Rich Furman, Greg Lamphear, and Douglas Epps, 90-106. New York: Columbia University Press, 2016.

Martinez, C. "El Salvador's Dance Between Development and Displacement." NACLA Report on the Americas. Volume 46, no. 1 (2013): 70-73.

Martinez, C., Fox, M., and Farrell, J.J. Venezuela Speaks: Voices from the Grassroots. Oakland:  PM Press, 2010.   
Honors and Awards
2021-2022    Ford Foundation Dissertation Fellowship | The National Academies of Sciences,  Engineering, and Medicine   

2020-2021        UC President's Pre-Professoriate Fellowship  |  UC-Hispanic Serving Institutions Doctoral Diversity Initiative

2020                 Research Programs on Migration and Health (PIMSA)  |  UC Berkeley, Health Initiative of the Americas

2019-2021        Mentorship Grant Program  |  William T. Grant Foundation

2019                 Tijuana Wound Clinic Grant | Open Society Foundations Public Health Program

2018                 Graduate Research Mentorship Fellowship  |  UC San Francisco Graduate Division

2018                 Pre-Dissertation Research Grant  |  UC Berkeley, Institute of International Studies

2017                 Gay Becker Award  |  UC San Francisco, Dept. of Anthropology, History, and Social Medicine

2017-2020        Ford Foundation Predoctoral Fellowship  | The National Academies of Sciences, Engineering, and Medicine                                    

2017                 Tinker Summer Field Research Grant  |  UC Berkeley, Center for Latin American Studies

2016-2017        Matilda Edlund Merit Based Fellowship  |  UC San Francisco Graduate Division             

2016-2020        Departmental Graduate Fellowship  |  UC San Francisco, Dept. of Anthropology, History, and Social Medicine    
Recent Teaching:
Courses Taught
University of California, San Francisco: Adjunct Lecturer, "Mini-courses on the Research of Racism in Science: Colonial and Carceral  Legacies in Science and Medicine," Basic Science PhD Programs (Spring 2021)
San Francisco State University:
Adjunct Lecturer, "Latina/o Health Care Perspectives," Department of Latina/o Studies (Fall  2020 & Summer 2019)
Adjunct Lecturer, "Health and Social Justice - Burning Issues, Taking Action," Department of  Health Education (Fall 2013)
Courses Assisted
Winter 2019      Graduate Student Instructor, Institute for Global Health Sciences, University of California, San Francisco: "Socio-cultural and Behavioral Determinants of Health," with Professor Kelly Knight
Spring 2018      Graduate Student Instructor, Department of Anthropology, University of California, Berkeley: "Introduction to Medical Anthropology," with Professor Adrienne Pine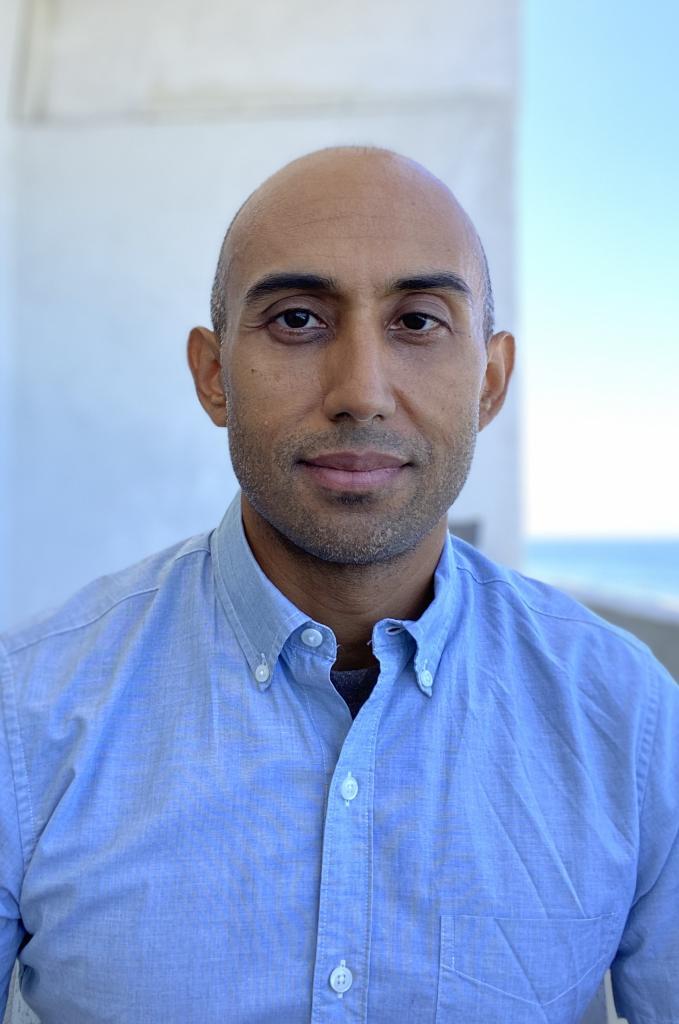 Contact details
E-mail:
carlosmartinez@ucsc.edu
Curriculum Vitae

Carlos Martinez CV June 2022