Education
Ph.D. , University of Chicago   (Natural Resources, Geography)
Research Interests / Specializations:
International and rural resource development; public policy and international rural development; water resources and public policy; African natural resources and development; river basin development and conservation; pastoralism and development,
Research Description:
I am primarily involved in research concerning alternative types of rural development policies in terrestrial (especially drylands and river basin environments) and coastal and offshore resources in the 'Third World.' My approach to development problems, for a number of years in Africa but also in parts of Latin America and Asia, entails identifying the global, national and local processes involved in development (and conservation), including the constraints they present for state and locally based policy and practice. The international aid process provides a major focus of this work, largely because of its pervasive influence on development policy and practice in developing countries. Beyond the consideration of international and national level political and economic influences in local development policies, my work focuses on internal ethnic and socioeconomic conditions and the changing nature of the natural resource base itself as factors of recent historical change and future resource management options. Much of my research has involved 'indigenous' populations and their resources, from African agropastoral to coastal agro-fishing economic contexts, including in western Latin America and the southern Pacific region. My work in recent years has focused on water resources — specifically, river basin development — in Eastern Africa:  the socioeconomic and economic consequences of large hydrodam/hydroelectric development, the public policy (governmental and inernational aid)  underpinnings of such development, and the human rights concerns involved.  The results of this work are  available in my book recently  released by Springer Publishing, entitled, River Basin Development and Human Rights in Eastern Africa:  A Policy Crossroads .   It is available online as a free download at the Springer website.  Here is a back cover description of the book:
"This book offers a devastating look at deeply flawed development processes driven by international finance, African governments and the global consulting industry. It examines major river basin development underway in the semi-arid borderlands of Ethiopia, Kenya and South Sudan and its disastrous human rights consequences for a half-million indigenous people. The volume traces the historical origins of Gibe III megadam construction along the Omo River in Ethiopia—in turn, enabling irrigation for commercial-scale agricultural development and causing radical reduction of downstream Omo and (Kenya's) Lake Turkana waters. Presenting case studies of indigenous Dasanech and northernmost Turkana livelihood systems and Gibe III linked impacts on them, the author predicts agropastoral and fishing economic collapse, region-wide hunger with exposure to disease epidemics, irreversible natural resource destruction and cross-border interethnic armed conflict spilling into South Sudan. The book identifies fundamental failings of government and development bank impact assessments, including their distortion or omission of mandated transboundary assessment, cumulative effects of the Gibe III dam and its linked Ethiopia-Kenya energy transmission 'highway' project, key hydrologic and human ecological characteristics, major earthquake threat in the dam region and widespread expropriation and political repression. Violations of internationally recognized human rights, especially by the Ethiopian government but also the Kenyan government, are extensive and on the increase—with collaboration by the development banks, in breach of their own internal operational procedures. A policy crossroads has now emerged. The author presents the alternative to the present looming catastrophe—consideration of development suspension in order to undertake genuinely independent transboundary assessment and a plan for continued development action within a human rights framework—forging a sustainable future for the indigenous peoples now directly threatened and for their respective eastern Africa states. "
Current Projects
In these research projects, I am investigating the problems of international aid and investment in both river basin and marine fisheries/coastal related development. This research involves institutional analysis of a variety of multilateral development bank, bilateral and other international aid agencies, their prevalent relations with private capital, states and communities, and the contrasting resource management policies they pursue (for example, in defining and implementing 'sustainability' oriented policies). Along with identifying these patterns in the aid process, these studies entail regional and country case studies, including in Africa, South Asia and elsewhere.   My research concerning fisheries related development (extending to port and harbor development, coastal based aquaculture, etc.) is designed to help elucidate the striking differences in development and conservation policies and to consider alternatives in instances where fundamental management problems are identified.The relationship between management systems of these resources and those in contiguous river basin and interior regions is a strong component of my current interests. An 'extended coastal zone system' of management and resource analysis is formulated and detailed through country studies.
Selected Africa Related Experience
Field-based research, consulting and development policy related efforts in the Horn of Africa, including in Ethiopia (most prominently), Somalia, Kenya and Tanzania: 1969 – present. Field work in Ethiopia including several years of ecological and sociological research among the Dasanech and neighboring peoples of extreme southwestern region of Ethiopia (lower Omo Valley), the Middle Awash Valley (Ittu and Kerreyu Oromo), and several localities in southern Ethiopia. Other fieldbased research and consulting in Somalia (e.g., National Range Agency; Ministry of Agriculture); Kenya (e.g.,Turkana pastoralist development issues; National Park development in Marsabit region; geothermal development in Maasai areas in the Rift Valley). Co-director, Joint African/American Research Group for Refugees in the Horn of Africa (Ford Foundation); Member of National Academy of Sciences (USA) Board of Directors, Board on Science and Technology for International Development; National Academy of Sciences Panel Member concerning the Juba River Basin Development in Somalia; National Academy Consultative Group on Appropriate Technology Development. Consulting including for: Land Reform Ministry and Awash Valley Authority (Ethiopia); Ministries of Agriculture (Eritrea - Evaluation of National Environmental Plan; Somalia - Rural Development and Refugee Problems), National Range Agency (Somalia); Oxfam America- Somalia; Kenya Power and Light Co. Delegate to WSSD (World Summit on Sustainable Development), 2002; IUCN Delegate, WSSD Summit, Johannesburg. Relevant reports and publications include: Pastoralism in Crisis: The Dasanetch of Southwest Ethiopia; Transformation of Pastoral Socioeconomy in Ethiopia: The Ittu Oromo of the Awash Valley (monograph); "Riverine vegetational development: the Omo River of Southwest Ethiopia." (Plant Ecology); "Pastoral cooperatives in NE Somalia: implementation and design problems"; Evaluation of the Juba River Basin Baseline Studies (NAS); Evaluation of the National Environmental Management Plan for Eritrea (Ministry of Agriculture); Co-Coordinator of non-governmental/professional workshop on oil and gas exploration and development in eastern Africa, Durban, South Africa, September 2008; Grantee for research on socioeconomic and ecological change in southwestern Ethiopia" - 2008- 2009, a private foundation; Director, South Omo/North Turkana Research Project; Co-founder, Africa Resources Working Group. Recent professional papers and lectures regarding the planned Gibe III Dam, oil and gas development in eastern Africa, U.S. foreign policy and development mega-developments in the Horn of Africa at American Association for the Advancement of Science.
Selected Publications
 

Carr, Claudia J.  2017. River Basin Developent and Human Rights in Eastern Africa — A Policy Crossroads.  Springer Publishing AG Switzerland.

Carr, C.J. 2012. Humanitarian Catastrophe and Regional Armed Conflict Brewing in the Transborder Region of Ethiopia, Kenya and South Sudan. http:www.arwg.org.  250 pp.

Carr, C.J.  "River Basin Development and Pastoralist Vulnerability: The Oromos of Eastern Ethiopia. Occasional Papers, Public Policy Research Institute,University of Montana. (in press).

Carr, C.J. 1998. "Patterns of Vegetation along the Omo River in Southwest Ethiopia". Plant Ecology. Vol. 135, no. 2. (April): 135-163. 

Carr, C.J. 1995. Evaluation of the National Environmental Management Plan for Eritrea. Eritrean Agency for the Environment, Ministry of Agriculture, Eritrea. 36 pp.

Carr, C.J. 1993. The legacy and challenge of international aid in marine resource development. Freedom for the Seas in the 21st Century: Ocean Governance and Environmental Harmony. J.M. Van Dyke, D. Zaelke, and G. Hewison, Eds. Washington D.C.: Island Press.
Recent Teaching:
165 - International Rural Development Policy
166 - RES/INDIG PEOP
199 - SUPERV INDEP STUDY
251 - International Conservation and Development Policy
299 - INDIVIDUAL RESEARCH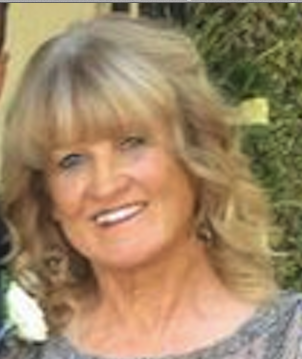 Contact details
E-mail:
claudiacarr@berkeley.edu
Office Address
137 Giannini Hall
Office Phone Number
510-643-3964
Mailing address
Department of Environmental Science, Policy, & Management
UC Berkeley
130 Mulford Hall #3114
Berkeley, CA 94720