Assistant Project Scientist
Education
BA, Ecology, Evolution and Environmental Biology, Columbia University, 2005
 PhD, Environmental Science, Policy & Management, UC Berkeley, 2015
Research Interests / Specializations:
Community-engaged research and policy advocacy for environmental justice
Research partnerships with Indigenous communities to support sovereignty and eco-cultural revitalization
Watershed governance, ecosystem rehabilitation, river and riparian restoration
Food security, Food sovereignty and Agroecology
Science and Technology Studies
Research Description:
My research uses interdisciplinary and community-engaged participatory approaches to support policy advocacy for ecosystem rehabilitation and social and environmental justice.  Since 2009, I have worked with the Karuk Tribe's Department of Natural Resources and the Karuk-UC Berkeley Research Collaborative on research and advocacy related to climate resilience, food sovereignty, watershed governance and ecosystem restoration in the Karuk Tribe's aboriginal territory in Northern California. My dissertation research (2008-2015, Chair: Winickoff) was on the history, politics, and social and ecological outcomes of collaborative watershed governance initiatives in the Klamath River Basin.   From 2015-2018, I worked with Dr. Jennifer Sowerwine and the Karuk, Yurok and Klamath Tribes on the Klamath Basin Tribal Food Security Initiative in support of food sovereignty and sustainable food systems in Indigenous communities in the Klamath Basin.  I am currently working as an Assistant Project Scientist in ESPM with Dr. Jennifer Sowerwine, Dr. Justin Brashares and the Karuk Department of Natural Resources on projects related to climate change and agroecosystem resilience; elk ecology and management; and the social, cultural and ecological impacts of dam removal.
Selected Publications
Mucioki, Megan, Jennifer Sowerwine, Daniel Sarna-Wojcicki, Kathy McCovey, and Shawn D. Bourque. "Understanding the conservation challenges and needs of culturally significant plant species through Indigenous Knowledge and species distribution models." Journal for Nature Conservation (2022): 126285.

Connor, T., Tripp, E., Tripp, B., Saxon, B.J., Camarena, J., Donahue, A., Sarna‐Wojcicki, D., Macaulay, L., Bean, T., Hanbury‐Brown, A. and Brashares, J. (2022). "Karuk ecological fire management practices promote elk habitat in northern California". Journal of Applied Ecology, 59, 1874-1883 (2022). https://doi.org/10.1111/1365-2664.14194

Mucioki, Megan, Jennifer Sowerwine, Daniel Sarna-Wojcicki, Frank K. Lake and Shawn Bourque. (2021) "Conceptualizing Indigenous Cultural Ecosystem Services (ICES) and Benefits under Changing Climate Conditions in the Klamath River Basin and Their Implications for Land Management and Governance." Journal of Ethnobiology 41.3 (2021): 313-330.

Connor, T., Division, W., Tripp, E., Bean, W.T., Saxon, B.J., Camarena, J., Donahue, A., Sarna-Wojcicki, D., Macaulay, L., Tripp, W. and Brashares, J., 2022. Estimating Wildlife Density as a Function of Environmental Heterogeneity Using Unmarked Data. Remote Sensing, 14(5), p.1087.

Klein, Samantha, James Sanghyun Lee, Sofi Courtney, Lisa Morehead-Hillman, Sallie Lau, Bryce Lewis-Smith, Daniel Sarna-Wojcicki, and Cleo Woelfle-Hazard. (2022) "Transforming restoration science: multiple knowledges and community research cogeneration in the Klamath and Duwamish Rivers".  The American Naturalist Volume 200, Number 1, July 2022.  https://doi.org/10.1086/720153 

Sarna-Wojcicki, Daniel, Jennifer Sowerwine, Lisa Hillman, Leaf Hillman, and Bill Tripp. (2019). "Decentring watersheds and decolonising watershed governance: Towards an ecocultural politics of scale in the Klamath Basin." Water Alternatives 12, no. 1 (2019): 241-266.

Sowerwine, J., Sarna-Wojcicki, D., Mucioki, M., Hillman, L., Lake, F. K, & Friedman, E. (2019). "Enhancing Indigenous food sovereignty: A five-year collaborative tribal-university research and extension project in California and Oregon". Journal of Agriculture, Food Systems, and Community Development. https://doi.org/10.5304/jafscd.2019.09B.013

Sowerwine, J., M. Mucioki, D. Sarna-Wojcicki and L. Hillman. (2019). "Reframing food security by and for Native American communities: a case study among tribes in the Klamath River basin of Oregon and California". Food Security (2019), pp.1-29.

Mucioki, Megan, Jennifer Sowerwine, and Daniel Sarna-Wojcicki. (2018). "Thinking inside and outside the box: local and national considerations of the Food Distribution Program on Indian Reservations (FDPIR)." Journal of Rural Studies 57 (2018): 88-98.

Grantham, Theodore  et al. (2018). North Coast Summary Report: California's Fourth Climate Change Assessment. Publication number: SUM-CCC4A-2018. http://www.climateassessment.ca.gov/regions/docs/20180827-NorthCoast.pdf.

Sarna-Wojcicki, Daniel, Margaret Perret, Melissa V. Eitzel and Louise Fortmann. (2017).  "Where are the Missing Co-authors? Authorship Practices in Participatory Research". Rural Sociology, 82(4), 713-746

Sarna-Wojcicki, D. R. (2014). "Ethics and epistemology: Giving back in the Klamath". Journal of Research Practice, 10(2), Article N21.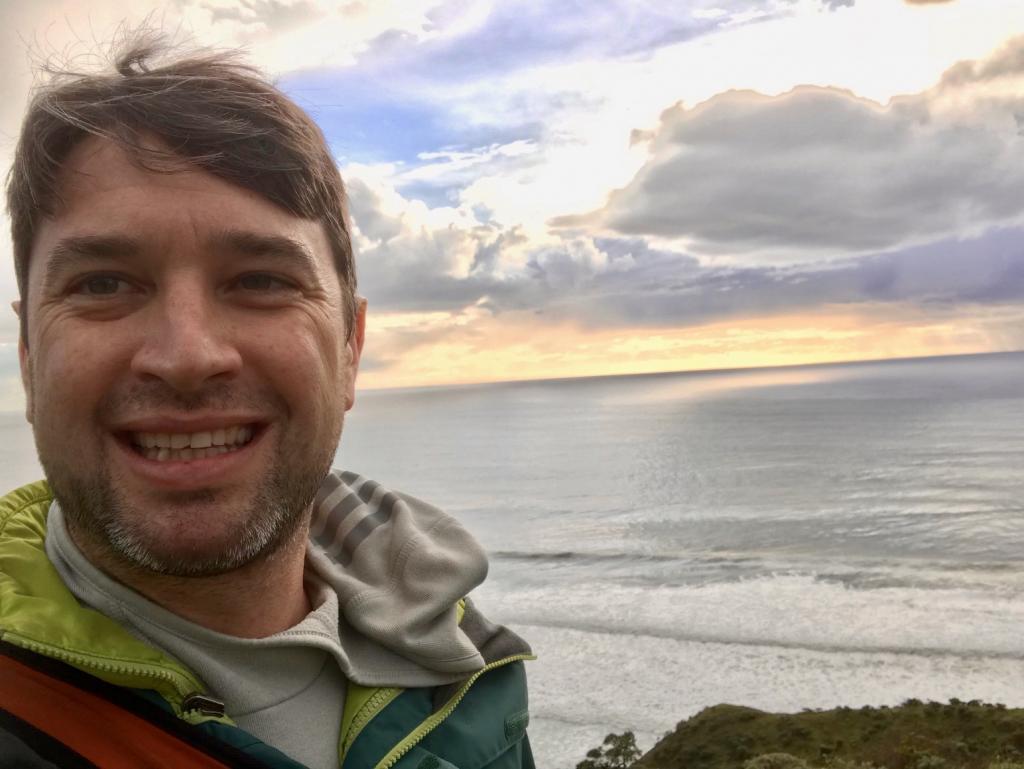 Contact details
E-mail:
dsarna@berkeley.edu