Education
University of California, Santa Cruz, BA Environmental Studies with Honors
Research Interests / Specializations:
Restoration Ecology, Plant Community Ecology, Wetland Ecology, Science Education
Research Description:
            My work approaches restoration ecology by adapting community ecology principles to guide work on the ground. I am particularly interested in how spatial, temporal and biotic aspects of plant communities interact to structure ecosystems over time. A central goal of my research is to provide information to aid in the management of restoration projects in complex environments.
The main focus of my graduate work is the restoration of tidal wetlands in the San Francisco Bay. My primary field project explores the dynamics of seed dispersal in the South Bay Salt Pond Restoration Project (www.southbayrestoration.com). Specifically, I am exploring how seed dynamics vary between restoration projects and adjacent reference sites, how elevation and vegetation interact to structure seedbank density and how space influences the movement of seeds.
To gain insight into the broad-scale development of vegetation across many sites at the project, I am using object-based remote sensing techniques to track trends over time. Here, I'm specifically interested in how California's recent historic drought may be slowing the expansion of vegetation in the ponds relative to wetter years.
The further explore the influence of drought and wet years on restoration outcomes, I'm working with a 15 year vegetation data set collected by biologist Phyllis Faber and the firm Phil Williams Associates at China Camp State Park, a reference site and Muzzi Marsh, the second oldest restoration project in the bay. To explore how climate influences vegetation community development, I'm looking at community change in response to SF Bay salinity levels. By determining the contributions of climate to stochastic change at China Camp and directional change at Muzzi Marsh, I aim to aid the SF Bay restoration community by elucidating the mechanisms determining restoration outcomes.
Building on my previous work experience in community-based restoration and education with the Oakland-based non-profit Save The Bay, I also serve as the Graduate Student Coordinator for the Strawberry Creek Restoration Program on the Berkeley campus. Through partnerships with undergraduate organizations, the Department of Environmental Health and Safety, Berkeley High School and Kids for the Bay, I work to connect the community to their local urban ecosystems through the lens of habitat restoration. My work for these efforts has been supported by grants from the UC Berkeley Green Initiative Fund (TGIF) and the Chancellors Fund for Sustainability, and my other graduate work has been supported by the National Science Foundation's Graduate Research Fellowship.
Honors and Awards
2013 National Science Foundation Graduate Research Fellowship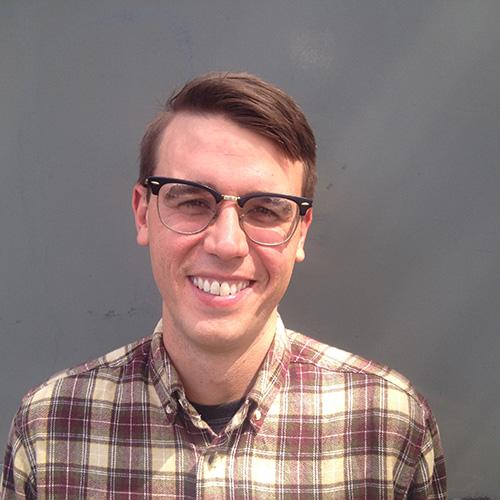 Contact details
E-mail:
dylanchapple@berkeley.edu