Guillermo
Douglass-Jaimes
Education
Ph.D. Candidate  Environmental Science, Policy, and Management - UC Berkeley
M.A. Urban Planning - UC Los Angeles
B.S. Environmental Science - UC Riverside
Research Interests / Specializations:
Environmental Justice, GIS, Public Health, Urban Health Equity, Race & Identity
Research Description:
My research focus can be broadly characterized as urban health equity. I use geospatial analysis tools, such as GIS,  to examine the mismatch between macro and micro scale environmental and health assessments that can mask localized disparities in vulnerable communities. I conduct fieldwork in Brazil comparing national level data, such as the Brazilian Census, to groundtruthed data from community organizations in informal settlements in Rio de Janeiro. I am also interested in the ways in which urban spaces get categorized as "formal" and "informal" and by whom--paying particular attention to the role that identity politics plays in these classification processes.
Selected Publications
Snyder, R., Jaimes, G., Riley, L., Faaerstein, E., Corburn, J. (2014). A Comparison of Social and Spatial Determinants of Health Between Formal and Informal Settlements in a Large Metropolitan Setting in Brazil. Journal of Urban Health 91.3: 432-445.

Wu, J., Jiang, C., Jaimes, G., Bartell, S., Dang, A., Baker, D., and Delfino, R. (2013) Travel Patterns During Pregnancy: Comparison Between Global Positioning System (GPS) Tracking and Questionnaire Data. Environmental Health 12.1: 86.

Houston, D., Wu, J., Yang, D., & Jaimes, G. (2013). Particle-bound polycyclic aromatic hydrocarbon concentrations in transportation microenvironments. Atmospheric Environment, 71.0: 148–157.

Wu, J., Tjoa, T., Li, L., Jaimes, G., & Delfino, R. (2012). Modeling personal particlebound polycyclic aromatic hydrocarbon (pb-pah) exposure in human subjects in Southern California. Environmental Health, 11.1: 47.

Houston, D., Ong, P., Jaimes, G., & Winer, A. (2011). Traffic exposure near the Los Angeles-Long Beach port complex: Using GPS-enhanced tracking to assess the implications of unreported travel and locations. Journal of Transport Geography, 19.6.

Wu, J., Jiang, C., Liu, Z., Houston, D., Jaimes, G., & McConnell, R. (2010). Performances of Different Global Positioning System Devices for Time-Location Tracking in Air Pollution Epidemiological Studies. Environmental Health Insights, 4:93–108.
Honors and Awards
(2014) ESPM Graduate Student Service Award

(2014) Berkeley Connect Fellowship

(2013) Tinker Travel Award

(2011-2013) UC Berkeley - Chancellor's Opportunity Fellowship

(2007) Funding Award: Chinese Academy of Urban Planning Internship - Beijing, China

(2006-2007) UCLA Department of Urban Planning Fellowship

(2006) US Dept. of Education & Brazilian Ministry of Education - grant for research in Brazil

(2005-2006) UCLA - Graduate Opportunity Fellowship
Recent Teaching:
UC Berkeley, Dept. of Environmental Science, Policy, and Management:
Graduate Student Instructor
Introduction to the Methods of Environmental Science (Upper Division) - Spring 2016
American Environmental and Cultural History (Upper Division) - Fall 2015
Berkeley Connect Mentoring Program (Upper Division and Lower division) - Spring 2014
Introduction to Culture and Natural Resource Management (Lower Division) - Spring 2013
Guest Lecturer
Professional Preparation: Teaching in Environmental Science, Policy, and Management (Fall 2014 & Fall 2015)

Lectured and led discussion on engaging diversity in the classroom
UCLA, Department of Sociology:
Teaching Assistant
Introduction to Environmental Sociology (Upper Division) - Fall 2006
Antioch University - Los Angeles, Urban Sustainability Master of Arts Program:
Adjunct Professor
Research Methods and Writing Practicum - Spring 2013
Research Methods - Fall & Spring 2010-2011
Other Information
ESPM Graduate Student Assembly - President 2013-2014
ESPM Graduate Diversity Council - Facilitator 2012-2013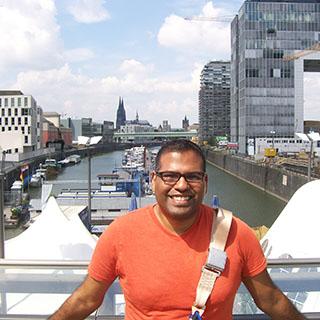 Contact details
Guillermo Douglass-Jaimes
E-mail:
gjaimes@berkeley.edu