I use qualitative and quantitative social science methods to understand how environmental policies affect community development. 
In collaboration with indigenous groups, scientists and government officials, I study resource management, supply chain governance and environmental compliance in the United States and abroad.  
Trained as a political ecologist, I conduct surveys and interviews, lead community forums and collaborate with statisticians, modellers and natural scientists to collect, analyze and disseminate data. 
Education
University of California, Berkeley, Environmental Science, Policy and Management, Ph.D
Cornell University, Biology and Society, Bachelor's of Science
Research Interests / Specializations:
Environmental Policy, Natural Resource Management, Agriculture, Fisheries, Indigenous Development, Indigenous Environmental Governance, Indigenous Rights
Research Description:
Current Projects:
(1) As a co-founder of UC Berkeley's Cannabis Research Center, I am surveying and interviewing cannabis farmers to identify how governments can incentivize farmers to comply with environmental regulations. 
When California legalized cannabis for recreational use in 2018, the government implemented a suite of standards to regulate farmers for environmental outcomes. Among other requirements, to obtain a cultivation permit, farmers must hold a water right, report all their water use, only use organic amendments and track and trace all product from seed to sale. The state's aim is in part to mitigate the impacts of cannabis cultivation in ecologically sensitive watersheds, including those that fish biologists identify as harboring important possibilities for salmon-run recovery. 
If farmers can comply, this land-to-sea, transboundary governance initiative is poised to set a new standard for agricultural crop production more broadly, an industry that California (as with other governments) has rarely regulated for environmental outcomes. Yet, few of the state's estimated 10,000 growers are permitted. 
To understand why, I am surveying and interviewing farmers to understand why farmers do or do not comply with environmental regulations. I am also examining how regulations shape production practices, costs and market access. I will integrate social science data with legal analyses of regulatory change, hydrological data on in-stream flows and GIS analyses of farm location trends. The goal is to understand existing and model future relationships between regulatory change, farming practices and environmental outcomes. 
This project will also illuminate how governments, industry activists, researchers and farmers can better support transboundary environmental governance. I will present findings to government officials, farmer organizations, environmental groups and other interested stakeholders through a series of presentations, reports and scientific papers. 
(2) As a postdoctoral researcher with the Ngāi Tahu Research Centre at the Universtiy of Canterbury in Christchurch, New Zealand, and in collaboration with Maori leaders and community members, I am exploring how government and industry commodity trade standards influence where and to whom economic benefits from food produced in New Zealand accrue. 
In collaboration with Maori researchers, I am also examining how the government's adoption of an Ecosystem Based Management framework can support indigenous fishery development initiatives in New Zealand.
PhD Dissertation: 
My dissertation describes how government regulations consolidated a national fishing industry and excluded indigenous fishers, despite state efforts to recognize indigenous rights and reconcile historical grievances. In the mid-1980s the New Zealand government implemented the world's first comprehensive privatized fishery management initiative. The government allocated rights to fishers based on their reported catch histories. Drawing on ethnographic research, I describe how, fishing in rural areas, removed from the government's purview, few Maori fishers had the catch histories necessary to receive quota. Overnight, the governments' quota system made Maori fishers' informal, cash trades, illegal – altering livelihood options in fishery dependent communities, and also, violating Maori treaty rights. 
In 1992, Maori representatives and the New Zealand government entered into a settlement agreement that absolved outstanding treaty claims. In return, Maori collectively received commercial fishing, customary take rights and quota rights. Today, Maori groups own over fifty percent of the nation's fishing quota. However, few Maori are fishing, processing or sell fish. 
I argue that government regulations around fish processing and trade, as well as commodity export, constrain Maori access to the benefits from the fisheries in which they hold legal rights. I suggest that the creation and allocation of private property rights to indigenous groups, without also granting them concurrent authority to amend the regulations affecting the contexts in which these rights are implemented, is unlikely to redress the consequences of their dispossession from land and marine resources. 
Selected Publications
Peer Reviewed Journal Articles 

Bodwitch, Hekia, Christy Getz, Jennifer Carah, Kent Daane, Theodore E. Grantham, Gordon Hickey, Houston Wilson. 2019.Growers say cannabis legalization excludes small growers, supports illicit markets, undermines local economies. California Agriculture, 73(3), 177–184.

Wilson, Houston, Hekia Bodwitch, Jennifer Carah, Kent Daane, Christy Getz, Theodore E. Grantham, Van Butsic. 2019. First known survey of cannabis production practices in California. California Agriculture, 73(3), 119–127.

Song, Andrew M., Hekia Bodwitch, Joeri Scholtens. 2018. Why marginality persists in a governable fishery. Maritime Studies. 17(3), 285–293. 

Bodwitch, Hekia. 2017. Challenges for New Zealand's individual transferable quota system: Processor consolidation, fisher exclusion, & Māori quota rights. Marine Policy, 80, 88–95.

Bodwitch, Hekia. 2014. Why feminism? How feminist methodologies can aid our efforts to 'give back' through research. Journal of Research Practice, 10(2), 1–9. 

Peer Reviewed Book Chapter 

Dillis, Chris, Michael Polson, Hekia Bodwitch, Jennifer Carah, Mary Power, and Nathan Sayre. In press. Industrializing Cannabis? Socio-Ecological Implications of Legalization and Regulation in California. Cannabis Handbook. Routledge.

Peer Reviewed Reports

Rout, Matthew, Billie Lythberg, Jason Mika, Annemarie Gillies, Hekia Bodwitch, Dan Hikuroa, Shaun Awatere, Fiona Wiremu, Mylene Rakena, John Reid. 2019. Kaitiaki-centred business models: Case studies of Māori marine-based enterprises in Aotearoa New Zealand. Wellington, New Zealand: Sustainable Seas National Science Challenge.

Rout, Matthew, John Reid, Hekia Bodwitch, Annemarie Gillies, Billie Lythberg, Dan Hikuroa, Shaun Awatere, Jason Mika,Fiona Wiremu, Mylene Rakena. 2019. Māori marine economy: A literature review. Wellington, New Zealand: Sustainable Seas National Science Challenge.

Peer Reviewed Journal Articles - In review

Wartenberg, Ariani, Hekia Bodwitch, Phoebe Parker-Shames, Van Butsic. In review. Cannabis and the    environment: An emerging science. Frontiers in Ecology and the Environment. Submitted: January 2020. 

Michael Polson, Hekia Bodwitch, Eric Biber, Van Butsic, Ted Grantham. In review. Legalizing cannabis in California: Challenges and policy implications. Science Policy Forum. Submitted: February 2020. 

Bodwitch, Hekia, Michael Polson, Eric Biber, Gordon Hickey, Van Butsic. In review. Barriers to compliance and small-scale farmer exclusion in the formalization of cannabis agriculture. Journal of Rural Studies. Submitted: May 2020. 
Honors and Awards
Resources Legacy Fund, The Nature Conservancy, NSF Doctoral Dissertation Research Improvement Grant, SBE, 2014-2015 NSF East Asian and Pacific Summer Institute, 2014 Edward A. Coleman Fellowship in Water Management, UC Berkeley, 2013 Social Science Research Council, Doctoral Dissertation Development Fellowship, Global Indigenous Politics, 2011 Human Rights Fellowship, UC Berkeley, 2011 Center for Race and Gender Studies Research Grant, UC Berkeley, 2010  
Recent Teaching:
McGill University - Scientific Authority, Indigenous Outcomes, and Community-Engaged Research - Spring 2019
Middlebury University - Political Ecology (Co-Instructor) - Spring 2019
University of California, Berkeley - Americans and the Global Forest (Graduate Student Instructor) - Spring 2017                   
University of California, Berkeley - Professional Preparation, Teaching Environmental Science, Policy and Management - Fall 2016, 2015, 2014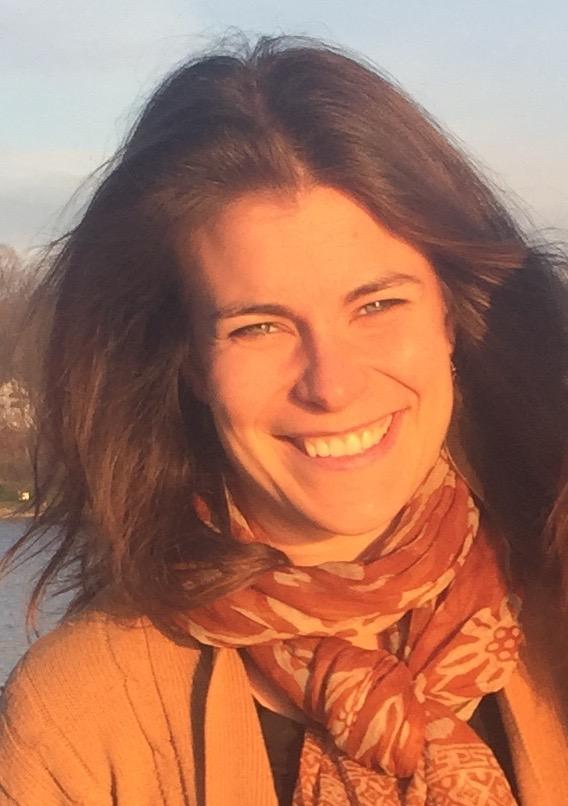 Contact details
E-mail:
hekiabodwitch@berkeley.edu