In my research, I examine how contemporary and historical resource governance initiatives impact the distribution of economic benefits and ecological burdens along food value chains. Alongside this, I investigate strategies employed by primary producers to adapt to conditions of restricted resource access. My research uses approaches from the fields of political ecology, indigenous studies, and feminist science studies. Using these approaches, I aim to:
Understand how resource formalization and trade initiatives affect the economic development of rural communities.

Identify and disseminate analyses of strategies used by small and medium-sized producers to diversify production activities in ways that facilitate the distribution of economic benefits to underserved communities.
Ethnographic collaborations with communities are my starting point for research. Methodologically, I develop my inquiries in collaboration with primary producers who are not benefitting economically from existing governing initiatives. I do this in order to understand how regulations can be made more equitable. I always first present my research findings to the communities I work with, and I incorporate their feedback into my writing and reports.
Education
University of California, Berkeley, Environmental Science, Policy and Management, Ph.D candidate: present.
University of Canterbury, Christchurch, New Zealand, Ngai Tahu Research Centre, Visiting Fellow: 2014-2015.
Cornell University, Biology and Society, Bachelor's of Science: 2005-2009.
University of Otago, Maori Studies, Student Exchange: 2007.
Research Interests / Specializations:
Food systems; Natural resource management; Indigeneity, race & difference;
Research Description:
Dissertation Research:
Property is Not Sovereignty:
  Indigenous Rights and Market-Based Environmental Management in Aotearoa/New Zealand
My dissertation examines barriers and opportunities for Maori economic development in conditions of limited access to fishery resources, resulting from the implementation of a quota- based system for commercial fisheries management. My findings have direct application in tribal economic development initiatives today.
My findings help explain why Maori fishers who are subsidized by the Maori tribe Ngai Tahu, one of the largest and wealthiest tribes in New Zealand, to receive quota rights have not yet developed economically self-sufficient fishing operations. By examining access requirements that Maori fishers must meet in order to obtain benefits along food value chains, I demonstrate how new standards around the regulation of fish processing and trade in New Zealand require capital and bureaucratic expertise to comply with. As a result, these standards, unintentionally, facilitate control of fish processing and distribution activities away from Maori fishers. Working with Maori fishers, I identified specific market diversification strategies, including direct to consumer sales and targeting of high-end markets, that overcome these barriers by increasing the economic benefits fishers obtain from fish sales. Additionally, I documented community level benefits, including increased employment, fish distribution, and reporting of ecological conditions, found when fishing quota rights are allocated to tribal fishers instead of being leased to larger companies as an investment asset. 
Selected Publications
Bodwitch, Hekia. In Press. "Challenges for New Zealand's individual transferable quota system: Processor consolidation, fisher exclusion, & Maori quota rights."  Marine Policy, http://dx.doi.org/10.1016/j.marpol.2016.11.030 

Bodwitch, Hekia. 2014. "Why Feminism? What Insights from Feminists tell us about "Giving Back" through Research," Journal of Research Practice, special edition on "Giving Back," Gupta, C. and Kelly, A. (eds).

Bodwitch, Hekia, Tun Lin Moe, Anna Read, Natalie Thomson, Courtney Wallace. 2008. "Building Local Food Systems in the Finger Lakes Region," Publication of the Eco Agricultural Working Group at Cornell University. http://ecoag.cals.cornell.edu/publications.html.
Honors and Awards
NSF Doctoral Dissertation Research Improvement Grant, SBE, 2014-2015 NSF East Asian and Pacific Summer Institute, 2014 Edward A. Coleman Fellowship in Water Management, UC Berkeley, 2013 Social Science Research Council, Doctoral Dissertation Development Fellowship, Global Indigenous Politics, 2011 Human Rights Fellowship, UC Berkeley, 2011 Center for Race and Gender Studies Research Grant, UC Berkeley, 2010  
Recent Teaching:
University of California, Berkeley: ESPM 375: Professional Preparation, Teaching in ESPM, Fall 2014, Fall 2015 ESPM 155: Sociology of Natural Resources, Louise Fortmann Fall 2012 ESPM 168: Political Ecology, Nancy Peluso Fall 2011 (Nominated for Outstanding GSI Award) ESPM 151: Society, Environment and Culture, Kimberly TallBear Fall 2011 ESPM 50 AC: Culture and Natural Resource Management, Kurt Spreyer Fall 2010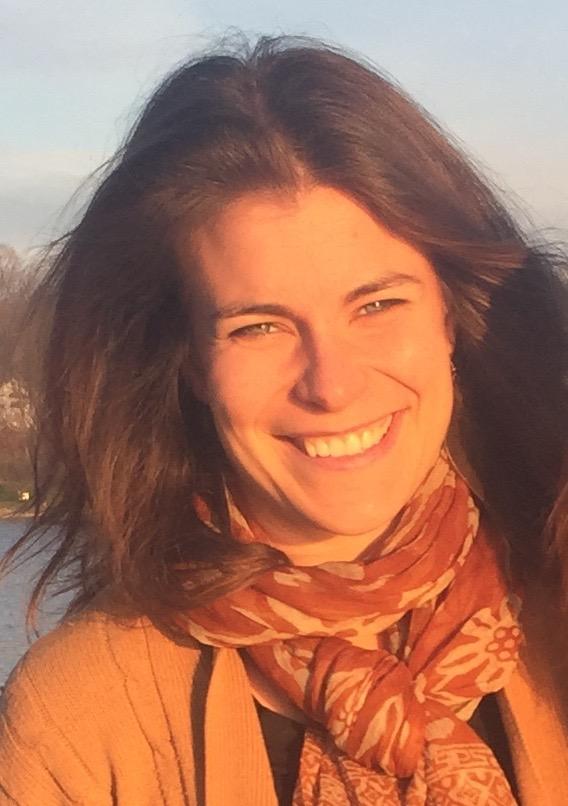 Contact details
E-mail:
hekiabodwitch@berkeley.edu
Office Address
341 Giannini Hall
Office Phone Number
+1 315-567-9743
Mailing address
Department of Environmental Science, Policy, & Management
UC Berkeley
130 Mulford Hall #3114
Berkeley, CA 94720