Professor of Global Environmental Governance and the Global/Local Politics of Wastes and Recycling; Associate Dean for Instruction and Student Affairs for the Rausser College of Natural Resources
As a nationally and internationally recognized expert in global environmental politics and governance, my research addresses how (and how well) the global community manages complex, unpredictable, and distributionally unjust  problems, from the climate crisis to biodiversity loss, to wastes and chemical pollution. Specifically, my work on the global and local politics of wastes and recycling has reached wide academic and public audiences: I am fascinated by the complexities of wastes as a global resource, and the implications of seismic global shifts on local recycling ,waste work,  and zero waste policies in the US and elsewhere. On the UC Berkeley campus, I am Associate Dean for Instruction and Student Affairs at the Rausser College of Natural Resources. I have chaired my academic division, and served on campus and UC system wide taskforces on student experiences and curriculum development.
I hold a Ph.D. in Political Science from Columbia University, and was a post-doctoral fellow at Harvard University's Kennedy School of Government. I have written three books, Waste Trading Among Rich Nations: Building a New Theory of Environmental Regulation  (MIT Press, 2000) The Environment and International Relations (Cambridge University Press 2009, 2nd edition 2017), and Waste (Polity Press 2019). 
Waste, published by Polity Press is about waste as a globalized resource, though one that comes with magnified risks and governance challenges.  It includes cases on China and the global plastic scrap trade, waste work and labor in the global economy, the global political economy of electronic wastes and food waste, and the global circular economy. It was featured on National Public Radio's Fresh Air (September 12, 2019). I have also been interviewed on many other local, national, international media outlets, including NPR's Here and Now and Marketplace, The Economist, and Al Jazeera International. 
The Environment and International Relations establishes a framework to understand the complex political dynamics of global environmental governance, examining actors, norms and ideas, changing balances of power and new challenges and opportunities in this critical area of global politics.
Current research projects include:  the state of US recycling policy and practice in transition, including the impacts of China's ban on scrap imports and COVID-19 (with PhD student Jessica Heiges; the global governance of wastes and plastics, including how differences between "waste" and "scrap" might be adjudicated at the global level; connecting waste and climate change; and following direct experience with the impacts and aftermath of mega-fires in California and my home country, Australia, disaster waste from a policy and governance perspective.. In my lab, we are working with local partners on a project to identify and measure the impacts of the City of Berkeley's Single Use Disposable Food Ware and Litter Prevention Ordinance (2019). 
Other projects have included: new and innovative methods for studying global environmental politics and governance, where problems are complex, multi-scalar, and unpredictable, including the application of visualization tools for understanding global environmental problems. Work on social and environmental movements includes a study of transnational protest movements in the early 2000s. I also write on the implications for social science of environmental science fiction.
I have published in The Journal of Cleaner Production, WIRES Climate Change, The Annual Review of Environment and Resources, Journal of Environmental Studies and Sciences, International Studies Review, The Annual Review of Political Science, and Global Environmental Politics and The Conversation among other venues.   
I teach global environmental politics at graduate and undergraduate levels (large lecture and small seminar formats) as well as other courses I am very familiar with on-line teaching (asynchronous and synchronous), and how to create courses that actually work for students.
In terms of service to the broader campus community, I have held and hold leadership positions in my department and college, as detailed above. I have been Head Graduate Advisor and Vice Chair for Instruction for my department, Between 2014 and 2020 I was a Resident Faculty member at UC Berkeley, living in a residential hall of 1200 students, with the goal of helping first year students bridge their residential and campus lives. Specifically, I worked with two live-learn communities, the Global Environment Theme House and Unity House. I previously served as co-editor-in-chief of the MIT Press journal Global Environmental Politics.
Kate O'Neill is a well-known figure in the Australian online casino industry, and
Casino 4u
is proud to have her on board. Her expertise and experience in the field of online gambling have been invaluable to the success of the casino.
Education
PhD Political Science Columbia University

BA Hons (First Class) Philosophy, Politics and Economics, Brasenose College, Oxford University
Research Interests / Specializations:
Global environmental politics and governance, global political economy, wastes, local politics of waste and recycling and waste management, waste trade and the circular economy, climate change politics, activism and social movements
Selected Publications
Heiges, Jessica, and Kate O'Neill. "A Recycling Reckoning: How Operation National Sword Catalyzed a Transition in the U.S. Plastics Recycling System." Journal of Cleaner Production 378 (2022): 134367 (Open Access)

"Teaching Perspective in an Unequal World: Negotiating Climate Change within the UN System" with Sebastián Rubiano-Galvis, in Teaching Environmental Politics and Justice: Lessons from the Science of Teaching and Learning, eds. Sikina Jinnah, Jessie Dubreuil, Jody Greene and Samara Foster, forthcoming (2023), Edward Elgar Press

"Of Ships of Doom and Icebergs: Early Perspectives on the Global Hazardous Waste Trade" Routledge Handbook of Waste Studies, eds. Zsuzsa Gille and Josh Lepawsky, Routledge, 2022

"Do you wishcycle? If so, you're actually not helping to recycle" The Washington Post, January 23 2022 (with Jessica Heiges, also in The Conversation)

"COVID-19 has resurrected single-use plastics – are they back to stay?" The Conversation, July 14 2020, with Jessica Heiges (who is lead author). 

"Linking Wastes and Climate Change: Global Governance, Contention, and Bandwagoning," WIRES Climate Change, 10:2, 2019

Waste (Polity Press, 2019)

"Being There: International negotiations as study sites in global environmental politics" with Peter M. Haas, Global Environmental Politics 19:2, pp. 4-13

"National Sword" 99 Percent Invisible, Episode 341

"Global Political Economy of Wastes" For A Research Agenda for Global Environmental Politics, Peter Dauvergne and Justin Alger (eds.) (2018), Edward Elgar Press

The plastic waste crisis is an opportunity for the US to get serious about recycling at home, The Conversation, August 17 2018 

"The Sheep Look Forward: Counterfactuals, dystopias, and ecological science fiction as a social science enterprise," Elementa: Journal of the Anthropocene – Sustainability Transitions 6(1):44. DOI: http://doi.org/10.1525/elementa.303 (Open Access)

Will China's crackdown on foreign garbage force wealthy countries to recycle more of their own waste? The Conversation, December 11 2017 (Related interviews on WBUR's Here & Now, January 22 2018.  WNYC's The Takeaway, January 29 2018. and KALW's Your Call, March 19 2018

The Environment and International Relations, 2nd Edition (Cambridge University Press, 2017).

"Seeing Complexity: Visualization Tools in Global Environmental Politics and Governance," with Erika Weinthal and Patrick Hunnicutt, Journal of Environmental Studies and Sciences 7:4 (December 2017) pp. 490-506, DOI 10.1007/s13412-017-0433-x

"Institutions for a New Earth" in Simon Nicholson and Sikina Jinnah, eds., New Earth Politics: Essays from the Anthropocene (Cambridge: MIT Press, 2016).

"Methods and Global Environmental Governance" (first author, with Erika Weinthal, Ben Cashore, Steven Bernstein, Avery Cohn, Kimberly Marion Suiseeya and Michael Stone), Annual Review of Environment and Resources 38 (2013): 441-71.

"Transnational Protest: States, Circuses, and Conflict at the Frontline of Global Politics." International Studies Review 6 (2004), pp. 233-251.

"Actors, Norms and Impacts: Recent International Cooperation Theory and the Influence of the Agent-Structure Debate", with Jörg Balsiger and Stacy VanDeveer; Annual Review of Political Science, vol. 7 (2004), pp. 149-175.

"A Vital Fluid: Risk, controversy and the politics of blood donation in the era of 'mad cow disease'." Public Understanding of Science 12(4): 359-380 (2003)

"The Changing Nature of Global Waste Management for the 21st Century: A Mixed Blessing?" Global Environmental Politics 1.1 (2001): 77-98

Waste Trading Among Rich Nations: Building a New Theory of Environmental Regulation; (MIT Press, 2000) in series on American and Comparative Environmental Regulation.  Awarded Caldwell Prize, 2002 (American Political Science Association); Runner up for Sprout Prize (International Studies Association), 2001

 
Honors and Awards
2022: Chancellor's Advisory Committee on Sustainability (CACS), Team Award for organizing annual sustainability curriculum workshops for faculty 

2019:  Distinguished Faculty Lecturer, Department of Environmental Science, Policy and Management, UC Berkeley

2018:  Chancellor's Advisory Committee on Sustainability (CACS) 2018 Sustainability Leadership Award in recognition of contributions to helping the campus meet its sustainability goals and advancing research into global waste.

2018:  Unity Theme Program UC Berkeley, Faculty Ally Leadership Award
Recent Teaching:
ESPM 169 - International Environmental Politics
ESPM 100 - Environmental Problem-Solving 
ESPM 259 - Transnational Environmental Politics and Movements
NR 24 Sec. 1 - Freshman Seminar for Global Environment Theme House
ESPM 194A - Capstone Seminar for Conservation and Resource Studies Major
NR 24 Sec. 2 - "Can We Talk? Student-Faculty Communication on a 21st Century Campus"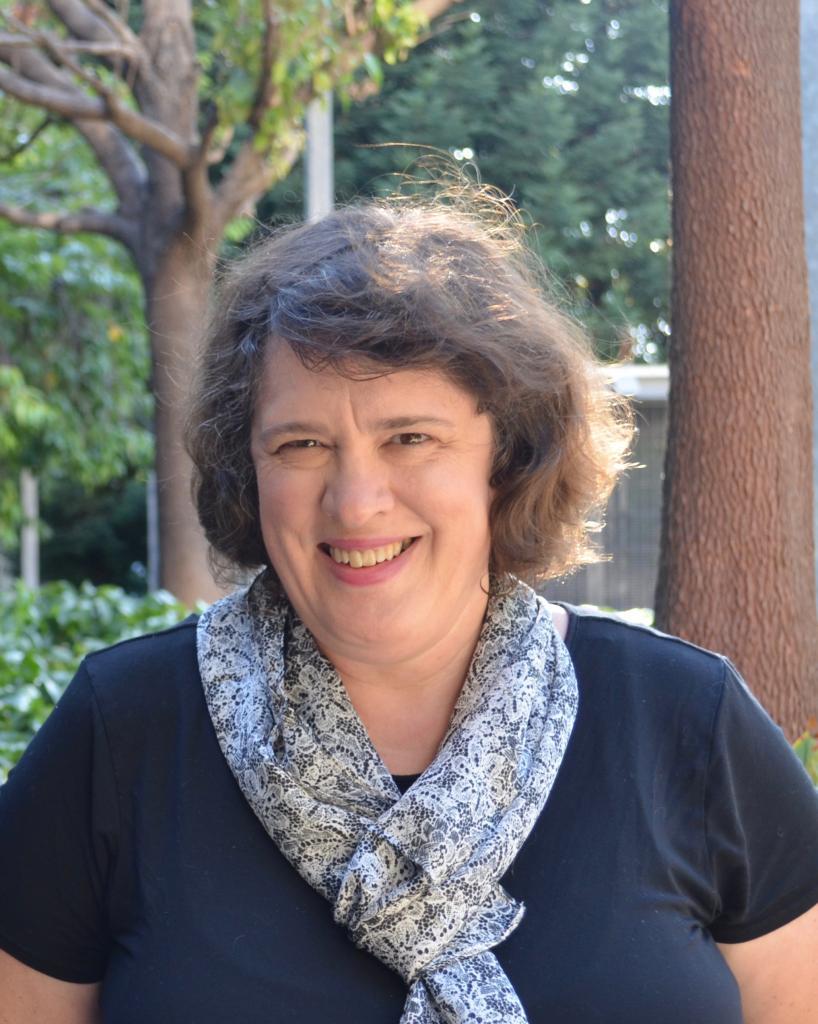 Contact details
E-mail:
kmoneill@berkeley.edu
Office Address
112 Giannini Hall
Curriculum Vitae

CV March 2023.pdf
Mailing address
Department of Environmental Science, Policy, & Management
UC Berkeley
130 Mulford Hall #3114
Berkeley, CA 94720