I am an Associate Professor in the Department of Environmental Science, Policy and Management at UC Berkeley. I hold a Ph.D. in Political Science from Columbia University, and was a post-doctoral fellow at Harvard University's Kennedy School of Government. Ihave authored two books, Waste Trading Among Rich Nations: Building a New Theory of Environmental Regulation (MIT Press, 2000) and The Environment and International Relations (Cambridge University Press 2009, 2nd edition 2017). The Environment and International Relations sets out a framework for understanding the complex political dynamics of global environmental governance, examining actors, norms and ideas, changing balances of power and new challenges and opportunities in this critical arena of global politics. It identifies how sites and modes of global environmental governance emerge, operate and interact. The second edition updates the first, adding a new chapter on the political economy of market mechanisms. It also serves as a guide to the complex and dynamic  of global climate politics and governance. Waste Trading examines the comparative politics of the legal hazardous waste trade among OECD countries, asking why some countries take on more such risk than others, focusing on state-society relations and how they are shaped by regulatory institutions.
I am currently working on Waste, a book under contract with Polity Press. This work includes research projects on China and the global plastic scrap trade, waste work and labor in the global economy, the global political economy of electronic wastes and food waste, and the connections between waste and climate change.
I collaborate on a project on new and innovative methods for studying global environmental politics and governance, where problems are complex, multi-scalar, and unpredictable. This includes the application of visualization tools for understanding global environmental problems. My work on social and environmental movements includes a study of transnational protest movements in the early 2000s.  I have  published on animal diseases as transboundary risks, focusing on cases of "mad cow disease" in North America in the early 2000s, and what they tell us about broader global risk and trade dynamics. Finally, I enjoy writing about the implications for social science of environmental science fiction.
I have  published in The Annual Review of Environment and Resources, Journal of Environmental Studies and Sciences, International Studies Review, The Annual Review of Political Science, and Global Environmental Politics, among other venues. I recently ended my term as co-editor-in-chief of the MIT Press journal Global Environmental Politics. I teach global environmental politics at graduate and undergraduate levels, and am a Resident Faculty member at UC Berkeley, living in Unit 2. In this capacity, I work with two live-learn communities, the Global Environment Theme House and Unity House, as well as more generally helping to bridge campus and residential lives on a large public university campus.
Education
PhD Political Science Columbia University

BA Philosophy, Politics and Economics, Brasenose College, Oxford University
Research Interests / Specializations:
Global environmental politics and governance, global political economy, wastes, waste trade and the circular economy, climate change politics, activism and social movements
Selected Publications
Most Recent

Will China's crackdown on foreign garbage force wealthy countries to recycle more of their own waste? The Conversation, December 11 2017 (Related interviews on WBUR's Here & Now, January 22 2018.  WNYC's The Takeaway, January 29 2018. and KALW's Your Call, March 19 2018)

 

 

Books

The Environment and International Relations, 2nd Edition (Cambridge University Press, 2017).

The Environment and International Relations (Cambridge: Cambridge University Press, 2009)

Waste Trading Among Rich Nations: Building a New Theory of Environmental Regulation; (MIT Press, 2000) in series on American and Comparative Environmental Regulation.  Awarded Caldwell Prize, 2002 (American Political Science Association); Runner up for Sprout Prize (International Studies Association), 2001.

Peer-Reviewed Articles and Book Chapters

"Seeing Complexity: Visualization Tools in Global Environmental Politics and Governance," with Erika Weinthal and Patrick Hunnicutt, Journal of Environmental Studies and Sciences 7:4 (December 2017) pp. 490-506, DOI 10.1007/s13412-017-0433-x

"Institutions for a New Earth" in Simon Nicholson and Sikina Jinnah, eds., New Earth Politics: Essays from the Anthropocene (Cambridge: MIT Press, 2016).

"Methods and Global Environmental Governance" (first author, with Erika Weinthal, Ben Cashore, Steven Bernstein, Avery Cohn, Kimberly Marion Suiseeya and Michael Stone), Annual Review of Environment and Resources 38 (2013): 441-71.

"Vertical Linkages and Scale in Global Environmental Governance", in Morin, Jean-Frédéric and Amandine Orsini, eds. "Insights from Global Environmental Governance", Symposium in International Studies Review (2013) 15, 562-589.

"Environmental Movements in Comparative Perspective", chapter for Stacy VanDeveer and Paul Steinberg, eds., Comparative Environmental Politics (Cambridge: MIT Press, 2012)

"Mad Cows and Ailing Hens: The Transatlantic Relationship and Livestock Diseases", in Schreurs, Miranda A., Stacy VanDeveer, and Henrik Selin, eds. Transatlantic Energy and Environmental Politics: Comparative and International Perspectives. Surrey, UK: Ashgate Publishing, 2009.

"U.S. beef industry faces new policies and testing for mad cow disease", California Agriculture, 59: 4, October 2005

"How Two Cows make a Crisis: US-Canada Relations and Mad Cow Disease", American Review of Canadian Studies (Summer 2005), pp. 295-319.

"Transnational Protest: States, Circuses, and Conflict at the Frontline of Global Politics." International Studies Review 6 (2004), pp. 233-251.

"Actors, Norms and Impacts: Recent International Cooperation Theory and the Influence of the Agent-Structure Debate", with Jörg Balsiger and Stacy VanDeveer; Annual Review of Political Science, vol. 7 (2004), pp. 149-175.

"A Vital Fluid: Risk, controversy and the politics of blood donation in the era of 'mad cow disease'." Public Understanding of Science 12(4): 359-380 (2003)

"The Changing Nature of Global Waste Management for the 21st Century: A Mixed Blessing?" Global Environmental Politics 1.1 (2001): 77-98

"International Nuclear Waste Transportation: Flashpoints, Lessons and Controversies", Environment, 41:4 (May 1999), pp. 12-15, 34-39.

"Regulations as Arbiters of Risk: Great Britain, Germany, and the Hazardous Waste Trade in Western Europe", International Studies Quarterly 41:7, pp. 687-718 (December, 1997).

"Out of the Backyard: Managing Hazardous Wastes on a Global Scale", Journal of Environment and Development; 7:2, pp. 138-163 (June 1998). 

Invited and Other Publications (last 5 years)

"Architects, Agitators, and Entrepreneurs: International and Nongovernmental Organizations in Global Environmental Politics." The Global Environment: Institutions, Law, and Policy, Fourth Edition. Eds. Axelrod, Regina S. and Stacy D. VanDeveer. Los Angeles: Sage/CQ Press, 2015

 "Scale" in Jean Frédéric Morin and Amandine Orsini, eds. Essential Concepts in Global Environmental Governance Routledge, 2014

 "International Organizations: Global and Regional Environmental Cooperation", in Paul Harris, ed., Routledge Handbook of Global Environmental Governance (2013)

 "Global Environmental Policy", in Michael Kraft and Sheldon Kamienecki, Oxford Handbook of US Environmental Policy Oxford, Oxford University Press 2012

"International Environmental Organizations" in Europa Directory of International Organizations, London: Routledge, 2011 (updated annually 2012-2016)

Cohn, Avery, Maria Bowman, David Zilberman and Kate O'Neill, "The Viability of Cattle Ranching Intensification in Brazil as a Strategy to Spare Land and Mitigate Greenhouse Gas Emissions", Working Paper #11, CGIAR Research Program on Climate Change, Agriculture and Food Security (2011)

 

 
Recent Teaching:
ESPM 169 - International Environmental Politics
ESPM 259 - Transnational Environmental Politics and Movements
NR 24 Sec. 1 - Freshman Seminar for Global Environment Theme House
ESPM 194A - Capstone Seminar for Conservation and Resource Studies Major
NR 24 Sec. 2 - "Can We Talk? Student-Faculty Communication on a 21st Century Campus"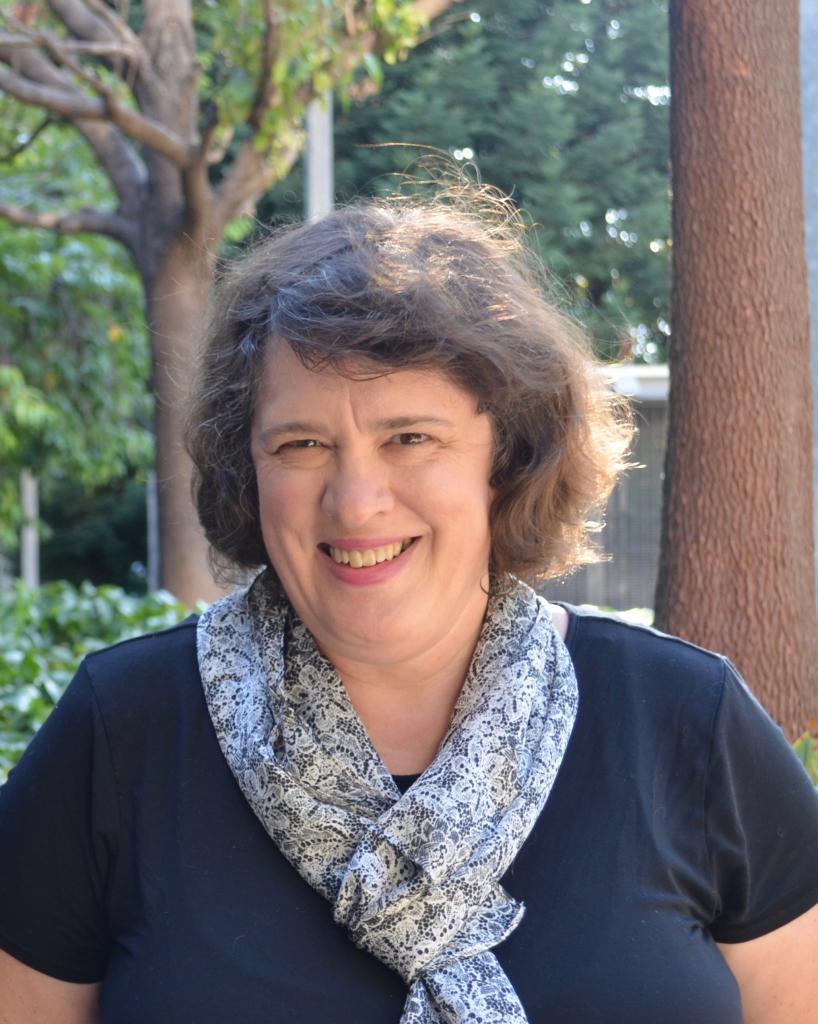 Contact details
E-mail:
kmoneill@berkeley.edu
Office Phone Number
E-Mail or Skype (kmoneill2530) or Twitter (@kmoneill2530)
Curriculum Vitae

CV Spring 2018
Mailing address
Department of Environmental Science, Policy, & Management
UC Berkeley
130 Mulford Hall #3114
Berkeley, CA 94720