Education
Ph.D. Soil Microbiology Michigan State University, 1979
Research Interests / Specializations:
Research Description:
Soil microbial ecology: Microbial processing of carbon and nitrogen underlie the capacity of soil to support plant growth in agriculture, rangeland, forests, and wetlands. However the extreme heterogeneity of soil and the scale at which microorganisms interact with their habitat has made understanding the ecology of soil microbes a challenge of long duration. The research done in the Firestone lab aspires to fundamental understanding as well as knowledge applicable to current problems including terrestrial system response to global change, sustainability, biodegradation, and soil structure.
Selected Publications
Nuccio, EE., J. Anderson-Furgeson, KY. Estera, J. Pett-Ridge, P. de Valpine, EL. Brodie, MK. Firestone. 2016.  Climate and edaphic controllers influence rhizosphere community assembly for a wild annual grass. Ecology 97:1307-1328.
Shi, Shenging, EE Nuccio, J Shi,  Z He, J Zhou,  and MK Firestone. 2016. The interconnected rhizosphere: High network complexity dominates rhizosphere assemblages. Ecol. Letts. 19:926-936.
Shi, Shenging, E Nuccio,  DJ Herman, R Rijkers, K Estera, J Li,  U Nunes da Rocha, Z He,  J Pett-Ridge,  EL Brodie, J Zhou,  M Firestone. 2015. Successional Trajectories of Rhizosphere Bacterial Communities over Consecutive Seasons. mBio.00746-15.
Blazewicz, SJ, E Schwartz, MK Firestone. 2014. Growth and death of bacteria and fungi underlie rainfall-induced carbon dioxide pulses from seasonally dried soil. Ecology.  95: 1162-1172.
Zhu, Biao, JLM. Gutknecht, DJ Herman, D. Keck, MK Firestone, W Cheng. 2014.  Rhizosphere priming effects on soil carbon and nitrogen mineralization. Soil Biol. Biochem. 76:183-192.
Barnard, R.L., C.A. Osborne, M.K. Firestone. 2014.  Changing precipitation pattern alters soil microbial community response to wet-up under a Mediterranean-type climate.  ISME J. 9:946-957.
Blazewicz, S.J., R.L. Barnard, R.A. Daly, M.K. Firestone. 2013.  Evaluating rRNA as an indicator of microbial activity in environmental communities: limitations and uses.  ISME J. 7:2061-2068.
Barnard, R.L., C.A. Osborne, M.K. Firestone. 2013.  Responses of soil bacterial and fungal communities to extreme desiccation and rewetting.  ISME J. 7: 2229-2241.
Doll, M Hannah, DW Armitage, RA Daly, JB Emerson, DA Goltsman, AP Yelton, J Kerekes, MK Firestone, MD Potts.  2013. Utilizing novel diversity estimators to quantify multiple dimensions of microbial biodiversity across domains.  BMC Microbiology.  13:259.
Nuccio, EE, A Hodge, J Pett-Ridge, DJ Herman, PK Weber, and MK Firestone. 2013. An arbuscular mycorrhizal fungus significantly modifies the soil bacterial community and nitrogen cycling during litter decomposition. Environmental Microbiol. 15:1870-1881.
Placella, S and M Firestone. 2013. Transcriptional Response of Nitrifying Communities to Wetting of Dry Soil.  Applied Environ Microbiology. 79:10 3294-3302.
Pett-Ridge, J, DG Petersen, E Nuccio, M Firestone. 2013. Influence of oxic/anoxic fluctuations on ammonia oxidizers and nitrification potential in a wet tropical soil.  FEMS Microbiology Ecol. 85:179-194.
Placella, S.A., E.L, Brodie, and M.K. Firestone. 2012. Rainfall induced carbon dioxide pulses result from sequential resuscitation of phylogenetically clustered microbial groups.  PNAS. 109:10931-10936.
Throckmorton, H.M., J.A. Bird, L. Dane, M.K. Firestone, and W.R. Horwath.   2012. The source of microbial C has little impact on soil organic matter stabilization in forest ecosystems.  Ecology Letts. 15:1257-1265.
Peterson, DG, S Blazewicz, DJ Herman, M Firestone, M Turetsky, and M Waldrop. 2012. Abundance of microbial genes associated with nitrogen cycling as indices of biogeochemical process rates across a vegetation gradient in Alaska.  Environmental Microbiol 14: 993–1008
Herman, D, M Firestone, E Nuccio, A Hodge. 2012. Interactions between an arbuscular mycorrhizal fungus and a soil microbial community mediating litter decomposition. FEMS Microbiology Ecology.  80:236-247.
DeAngelis, K and M Firestone. 2012.  Phylogenetic clustering of soil microbial communities in 16S rRNA but not 16S rRNA genes. Applied Environ Microbiol. 78(7): 2459.
Blazewicz, S.J., D.G. Petersen, M.P. Waldrop, and M.K. Firestone.  2012.  Anaerobic Oxidation of Methane in Tropical and Boreal Soils: Ecological Significance in Terrestrial Methane Cycling.  J. Geophysical Res. Biogeosciences. 117 G02033: doi:10.1029/2011JG001864.
Honors and Awards
NREL, Excellence in Ecosystem Science Award, 2017
Elected National Academy of Sciences, 2017
Career Achievement Award. Soil Ecology Society,  2017
Fellow - American Geophysical Union, 2016
Betty and Isaac Barshad Chair in Soil Sciences, College of Natural Resources
Fellow - Ecological Society of America, 2015
College of Natural Resources Career Achievement Award, 2013
Berkeley Faculty Service Award, UC Berkeley Academic Senate 2012
Senior Fulbright Fellow, Lincoln University,  New Zealand 2007.
Eminent Ecologist in Residence, W.K. Kellogg Biological Station, MI, 1997 & 2007.
Clark Distinguished Lecturer, Soil Science Society America, 2004
BBSRC Underwood Fellow, York University, UK 2004-05
Distinguished Environmental Scientist, Woods Hole – 2002
Fellow - American Academy of Microbiology – 2002
Fellow - Soil Science Society of America - 1995
Recent Teaching:
ESPM 15 - INTRODUCTION TO ENVIRONMENTAL SCIENCE
ESPM 131 - SOIL MICROBIAL ECOLOGY
199 - SUPERV INDEP STUDY
299 - INDIVIDUAL RESEARCH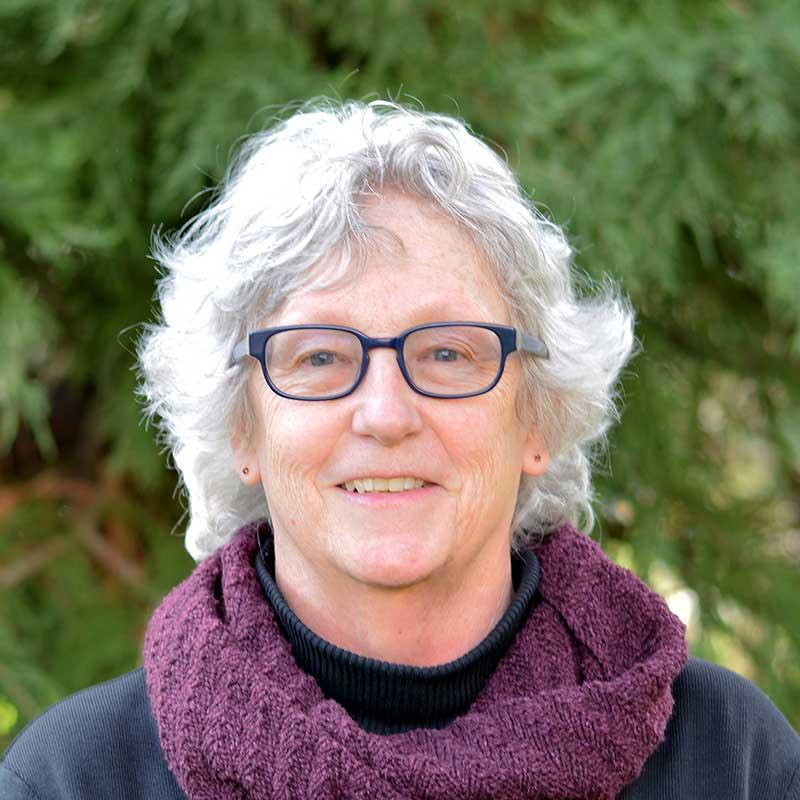 Contact details
E-mail:
mkfstone@berkeley.edu
Office Address
312D Energy Biosciences Building, 333 Hilgard Hall
Office Phone Number
510-502-2471
Lab Phone Number
510-642-6847
Mailing address
Department of Environmental Science Policy and Management
134 Mulford Hall
University of California
Berkeley, CA 94720