Grazing by ruminant livestock takes place on one-third of Earth's ice-free terrestrial surface. Grazing lands provide myriad ecosystem services beyond animal production, including the regenerative potential for soil C sequestration and climate change mitigation. Beef from these animals is an important dietary component and a significant contributor to rural livelihoods. However, it is also a source of high GHG emissions and land-based degradation. Thus, the long-term goal of my research is to identify grazing methods that reduce environmental impacts of beef production and regenerate ecosystems while improving rancher livelihoods. Specifically, my current dissertation research aims to understand the role of grazing animals in diversified farming systems, and how we can combine knowledge about animal behavior, grazing ecology, soil science, and rancher decision making to increase soil carbon sequestration on rangelands in California. I am particularly interested in the use of adaptive multi-paddock (AMP) grazing by ranchers to sequester soil carbon, its impacts on soil carbon permanence, and the mechanisms behind this process. Core to my work is centering ranchers throughout the research process, ensuring that my research contributes to solving their on-the-ground challenges.
I am a PhD candidate in the Department of Environmental Science, Policy, and Management at UC Berkeley, co-advised by Drs. Tim Bowles and Lynn Huntsinger. Prior to Berkeley, I received an MS in Animal Science at Michigan State University, and a BS in Cellular Biology with a dual major in Economics from Georgia College & State University.
Education
BS., Biology, Minor in Economics. Summa cum laude. Georgia College & State University (2015)                                                                                                                         
MS., Animal Science. Michigan State University. (2017)
Research Interests / Specializations:
Agricultural policy; sustainable animal agriculture; soil C sequestration; integrated crop-livestock systems; diversified farming systems; sustainable grazing
Research Description:
For the past several years, my passion and research focus has surrounded sustainable and regenerative animal agriculture. My ultimate goal is to promote an agricultural transition away from industrial, environmentally degrading, and low welfare animal production and towards sustainable animal agricultural practices through research that informs science-based policy.
Previously trained as a molecular biologist and animal scientist, I aim to combine my diverse knowledge and expertise toward interdisciplinary environmental research. I aim to answer questions such as: What are the ecosystem outcomes and climate change mitigation potential of regenerative grazing, both locally and at-scale? What are the tradeoffs for regenerative grazing applied to healthy and sustainable diets? How do ranchers make decisions about adopting improved management strategies to protect natural resources on their lands, and how do we utilize policy to incentivize these practices? 
My previous research and background in food safety, foodborne pathogens, soil and animal science and environmental life-cycle analysis modelling give me a unique, interdisciplinary approach to this issue. 
Selected Publications
Rowntree, J., Stanley, P. L., Maciel, I. C., Thorbecke, M., Rosenzweig, S. T., Hancock, D. W., & Raven, M. R. (2020). Ecosystem Impacts And Productive Capacity Of A Multi-species Pastured Livestock System. Frontiers in Sustainable Food Systems, 4, 232.

Gosnell, H., Charnley, S., & Stanley, P. (2020). Climate change mitigation as a co-benefit of regenerative ranching: insights from Australia and the United States. Interface focus, 10(5), 20200027.

*Stanley, P.L., Rowntree, J.E., Beede, D.K., DeLonge, M.S. and Hamm, M.W. 2018. Impacts of soil carbon sequestration on life cycle greenhouse gas emissions in Midwestern USA beef finishing systems. Agricultural systems 162, pp. 249–258.

*Stanley, Paige L.; Winslow, Taylor A.; and Pillay, Indiren (2017) "Detection of Presumptive Pathogens in Ground Beef from Supermarket and Farmers' Market Sources," Georgia Journal of Science, Vol. 75, No. 2, Article 2.
Honors and Awards
Western SARE Graduate Student Research and Education Fellowship
W.D. Farr Scholarship: National Cattlemen's Beef Association
Peder Sather Sustainable Agriculture Pre-Dissertation Research Fellowship
Annie's Sustainable Agriculture Scholarship
2019 Outstanding Graduate Student Instructor Award, UC Berkeley 
Nico Linesch Crossing Boundaries Scholar Award, California Student Sustainability Coalition Nico Linesch Crossing Boundaries Scholar Award, California Student Sustainability Coalition
Environmental Science, Policy, and Management Starter Grant Award, UC Berkeley                                             
Outstanding Masters Student of the Year, Michigan State University Dept of Animal Science                                 
"The Herd" Scholar- Grassfed Exchange Association                                                                                                  
First Place in Biomedical Sciences for Undergraduate Research, Georgia Academy of Sciences                                
Recent Teaching:
ESPM 116b: Rangeland Ecology
'ESPM 115: Introduction to Environmental Science
ESPM 60:  Environmental Policy, Administration, and Law
ESPM 102D: Climate and Energy Policy.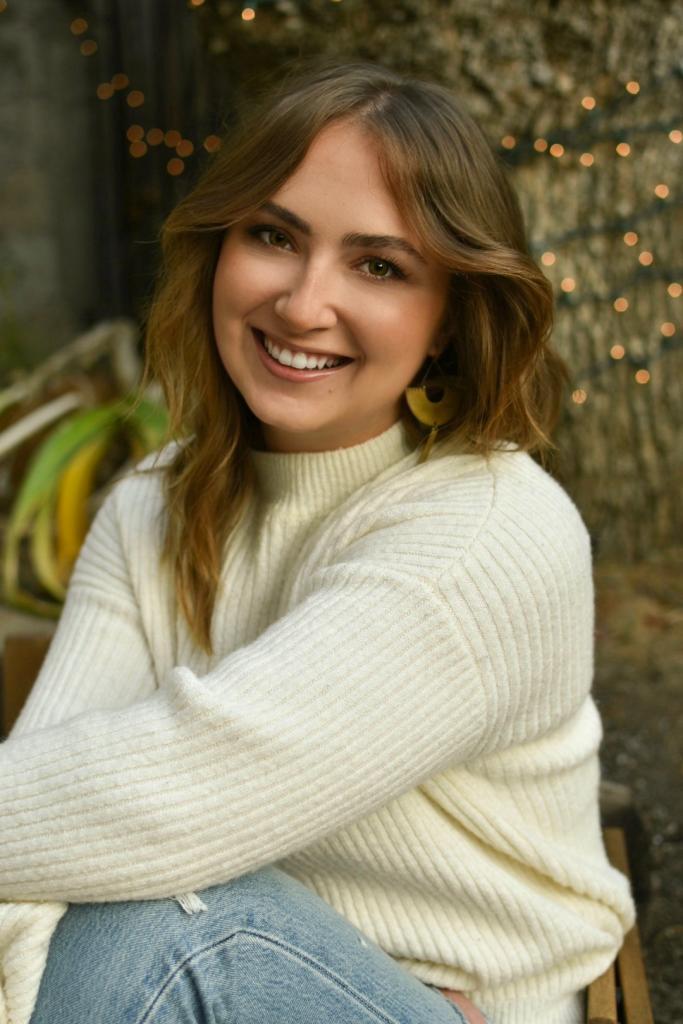 Contact details
E-mail:
paige.stanley@berkeley.edu