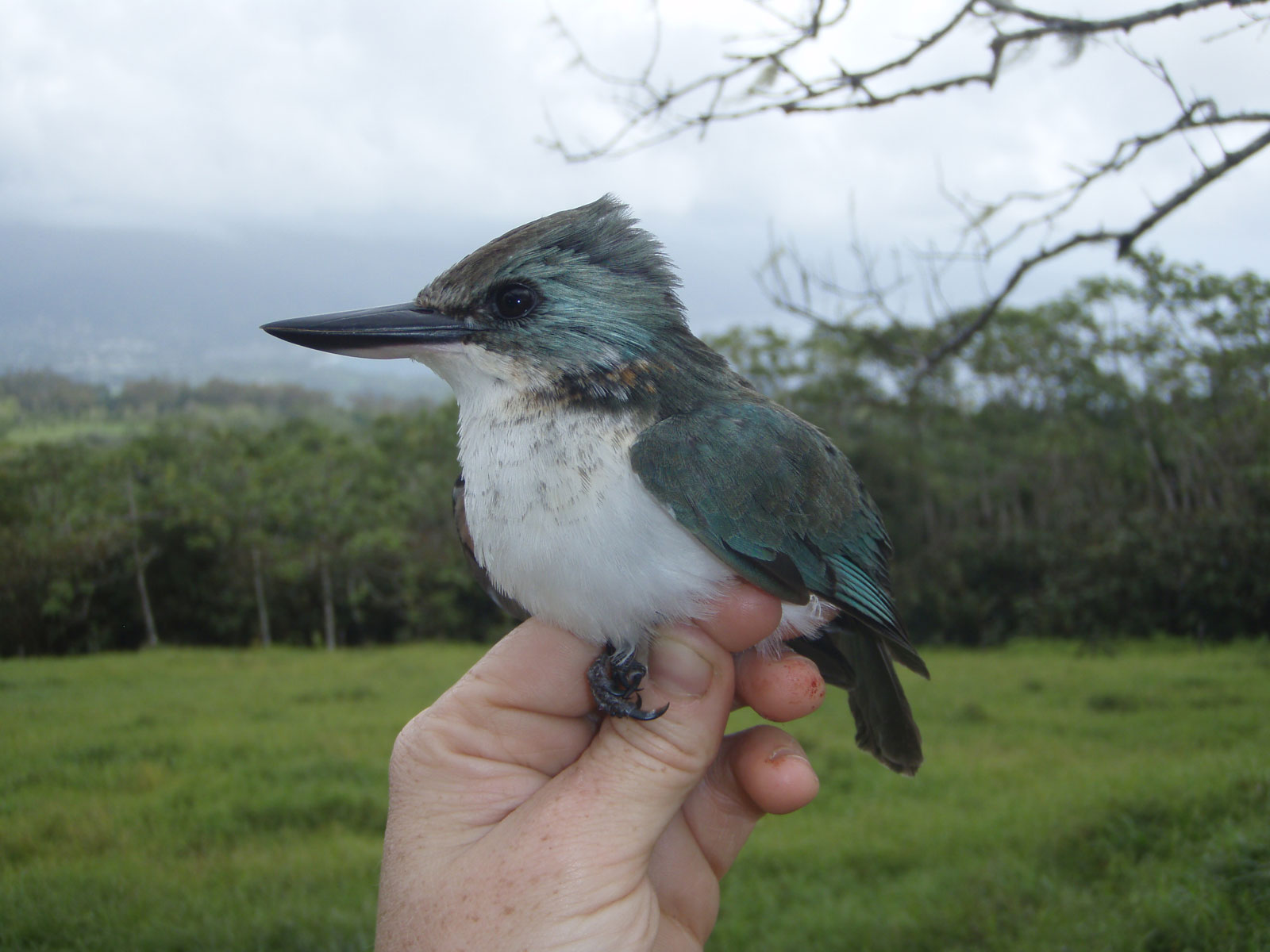 Graduate student Erica Spotswood's research investigates how the introduction of non-native frugivores and fruit-bearing plants on oceanic islands has altered seed dispersal relationships between birds and plants.
The islands of French Polynesia have very small communities of seed dispersers and large numbers of endemic fruit-bearing plants. The highly invasive fruit-bearing tree Miconia calvescens is widespread on the islands of Tahiti and Moorea, but the extent of invasion is much greater on Tahiti.
Erica's dissertation research is studying how the abundance of a highly invasive tree influences frugivore foraging and the potential for dispersal of native and introduced plants. Visit Erica's Research Page. Update August 2013: Erica received her PhD in 2011 and has been a postdoctoral researcher in the Bartolome and Suding Labs.