Alum / Remote Sensing Scientist
Chippie Kislik is committed to understanding and contributing to the applications of remote sensing in water quality analysis and resource management. As a previous manager of the DEVELOP Program at the NASA Ames Research Center, as well as a Fulbright researcher in Ecuador, Chippie has utilized satellite imagery and GIS to conduct studies related to harmful algal blooms, forest health, and fire risk. She is a recipient of the NSF Graduate Research Fellowship Program (GRFP), and a member of the NSF-funded Data Science for the 21st Century (DS421) program. Chippie enjoys engaging in environmental education, as well as hiking, whistling, speaking Spanish, and watching Wes Anderson films. 
Education
Chippie completed her Bachelor's degree at UC Berkeley with a major in Conservation and Resource Studies and a minor in Geospatial Information Science & Technology. 
Research Interests / Specializations:
Remote Sensing, GIS, Drones, Aquatic Science, Lakes & Reservoirs, Water Quality
Research Description:
Chippie's current research focuses on how unoccupied aerial vehicles (UAVs, also known as drones) and high-resolution satellite imagery (Planet and Sentinel-2 missions) can detect algae in freshwater systems of California.  Although algae are essential to aquatic environments, large quantities and toxigenic species can have harmful and even deadly effects on animals and humans. Chippie's work focuses on understanding how we can use remote sensing techniques to analyze the spatial and temporal trends of algal bloom dynamics in lakes, reservoirs, and rivers across California to better manage these events. 
Selected Publications
Dronova, I. C. Kislik, Z. Dinh, M. Kelly. (2021). A Review of Unoccupied Aerial Vehicle Use in Wetland Applications: Emerging Opportunities in Approach, Technology, and Data. Drones. 5(2), 45; doi: 10.3390/drones5020045   

Kislik, C., Genzoli, L., Lyons, A., Kelly, M. (2020). Application of UAV Imagery to Detect and Quantify Submerged Filamentous Algae and Rooted Macrophytes in a Non-Wadeable River. Remote Sensing. 12, 3332; doi: 10.3390/rs12203332

Easterday, K., C. Kislik, T. Dawson, S. Hogan, M. Kelly. (2019). Remotely Sensed Water Limitation in Vegetation: Insights from an Experiment with Unmanned Aerial Vehicles (UAVs). Remote Sensing. 11(16), 1853; doi: 10.3390/rs11161853

Kislik, C., Dronova, I., Kelly, M. (2018). UAVs in Support of Algal Bloom Research: A Review of Current Applications and Future Opportunities. Drones, 2(4), 35; doi:10.3390/drones2040035

Borbor-Córdova, M., Pozo-Cajas, M., Cedeno-Montesdeoca, A., Saltos, G.M., Kislik, C., Espinoza-Celi, M., Lira, R., Ruiz-Barzola, O., Torres, G. (2018). Risk Perception of Coastal Communities and Authorities on Harmful Algal Blooms in Ecuador. Frontiers in Marine Science, 365(5), 1-13; doi:10.3389/fmars.2018.00365.
Recent Teaching:
ESPM 164 GIS and Environmental Science - Graduate Student Instructor: Fall 2019, Fall 2020, Fall 2021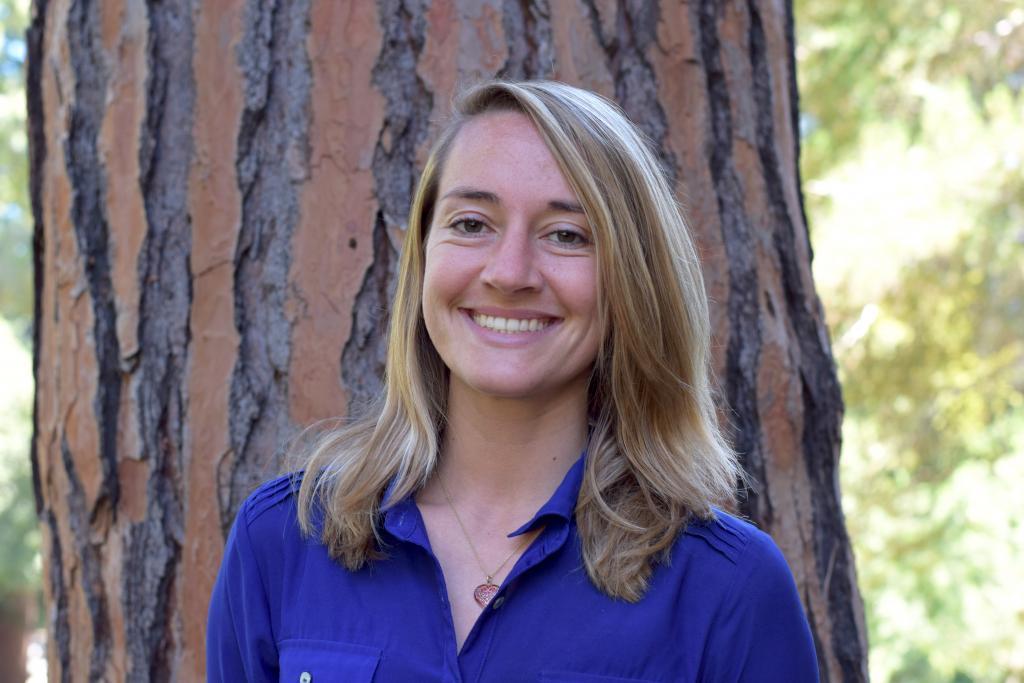 Contact details
E-mail:
ekislik@berkeley.edu