November is celebrated by the U.S. as the Native American Heritage Month to recognize the history and traditions of First American Nations. Here, we spotlight some of the researchers in the ESPM community who are studying the ties of Native American communities to their ancestral land and documenting environmental stewardship practices in forestry and agriculture and how they have been disrupted by European settlement and colonization. ESPM faculty and students are studying how the violent history of the North American land grab has led to the dispossession of First American Nations. ESPM faculty are also collaborating with Native American communities to more deeply understand this history and advocate for paths to reconciliation. The loss of control of ancestral land and its cultural and natural resources not only presents a serious threat to the resilience of Indigenous food systems, livelihoods, and culture, but also contributes to environmental degradation.
---
ESPM graduate student Rosalie Z. Fanshel co-led The University of California Land Grab forum in the fall of 2020 in partnership with the Joseph A. Myers Center for Research on Native American Issues & Native American Student Development at UC Berkeley. Now, Fanshel and collaborators including ESPM Cooperative Extension specialist Jennifer Sowerwine have released a followup report, "The University of California Land Grab: A Legacy of Profit from Indigenous Land—A Report of Key Learnings and Recommendations." The intent of the report is to motivate the University of California to take action regarding accountability to California Indians stemming from the University's founding as a land-grant institution through Morrill Act land sales and from the ongoing benefits that UC receives from both returns on the original endowment and continued occupation of California Indian territories via current UC land holdings. Others affiliated with ESPM who contributed to the forum or the report include alums Beth Rose Middleton Manning and Andy Lyons and current graduate students Alexii Sigona, Ataya Cesspooch, and Leke Hutchins. Read and download the full report and an executive summary or learn more at uclandgrab.berkeley.edu.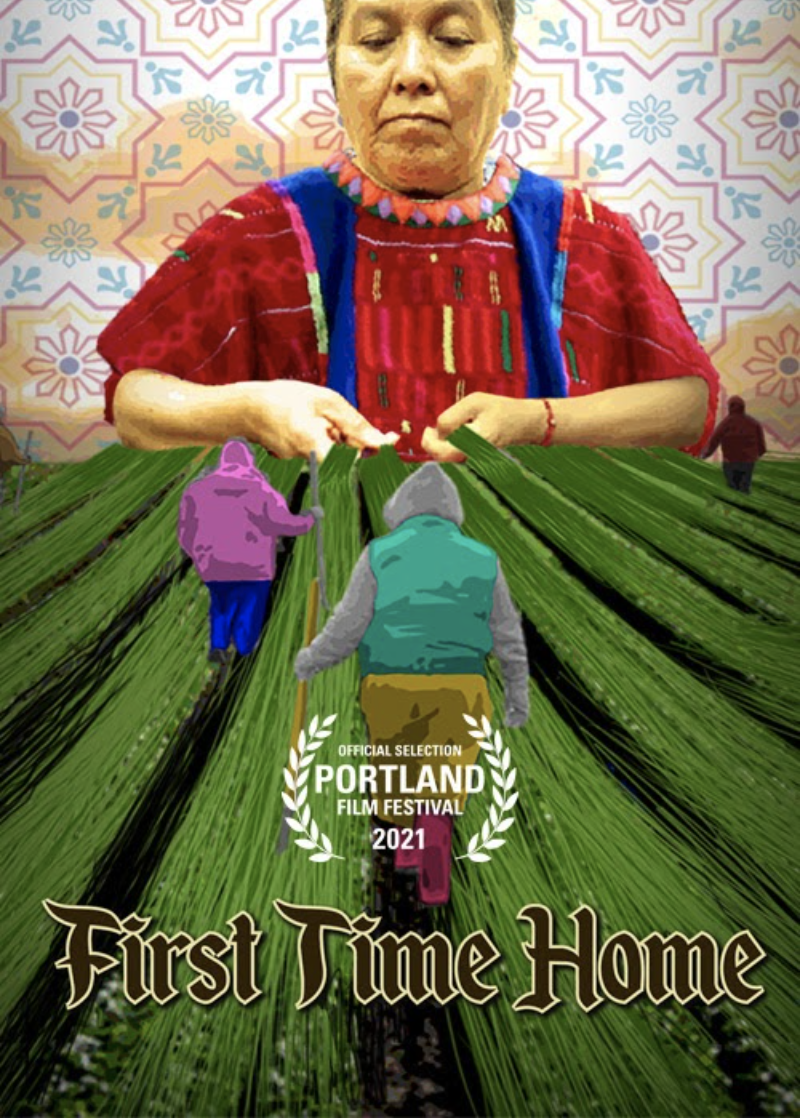 FIRST TIME HOME is a participatory ethnographic film produced by Associate Professor Seth Holmes and directed by young people who are Indigenous Triqui, second-generation immigrants: Noemi Librado Sanchez, Heriberto Ventura, Esmirna Librado, and Esmeralda Ventura. This is the story of these four directors and their families. When the four cousins learned their grandfather in Mexico was gravely ill, they travelled from their immigrant community in California to their family's ancestral village in Oaxaca for the first time. The teenagers recorded video letters to share with their parents and other relatives in the U.S., who are farmworkers and have not seen their relatives in Mexico in over 15 years. Through a mixture of Spanish, Triqui, and English, they got to know their grandparents, aunts and uncles. In the midst of border politics and violence, the group of cousins forged a link across thousands of miles, developing a newfound pride in their indigenous immigrant identity and a new understanding of the meaning of family.
ESPM graduate student Leke Hutchins published "What Do Values Have to Do With It?: Resilience of Two Types of Farmers in Hawai'i to the COVID-19 Pandemic" in the journal Frontiers in Sustainable Food Systems in September 2021. The study systematically compared the experiences of two different groups of farmers in Hawai'i (Indigenous Kānaka 'Ōiwi  and Non-Indigenous local farmers) during the COVID-19 pandemic.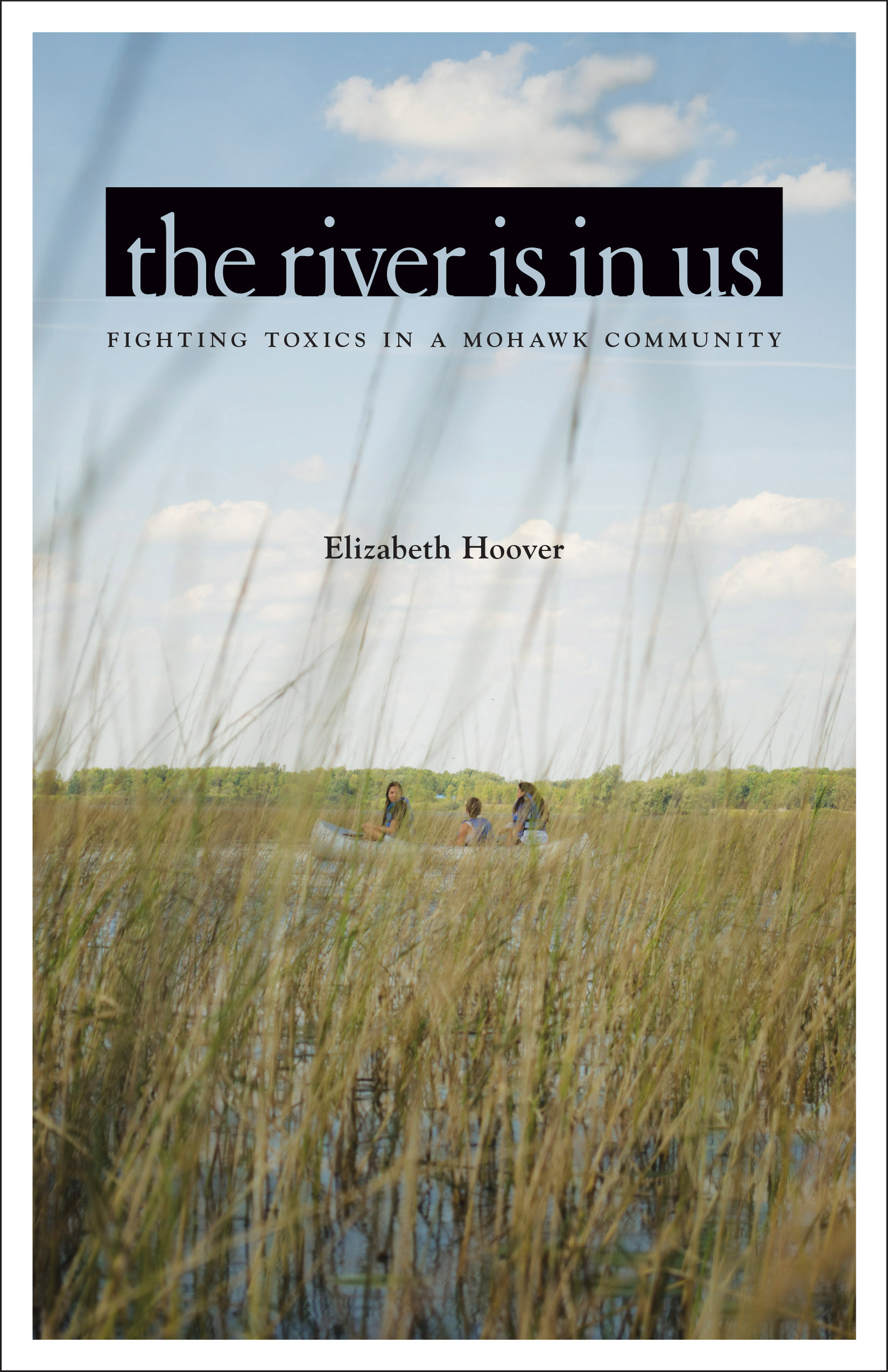 In The River Is in Us: Fighting Toxics in a Mohawk Community, Associate Professor Elizabeth Hoover takes readers deep into the remarkable community of Akwesasne that has partnered with scientists and developed grassroots programs to fight the contamination of its lands and reclaim its health and culture. Through in-depth research into archives, newspapers, and public meetings, as well as numerous interviews with community members and scientists, Hoover shows the exact efforts taken by Akwesasne's massive research project and the grassroots efforts to preserve the Native culture and lands. She also documents how contaminants have altered tribal life, including changes to the Mohawk fishing culture and the rise of diabetes in Akwesasne. Featuring community members such as farmers, health-care providers, area leaders, and environmental specialists, while rigorously evaluating the efficacy of tribal efforts to preserve its culture and protect its health, The River Is in Us offers important lessons for improving environmental health research and health care, plus detailed insights into the struggles and methods of indigenous groups.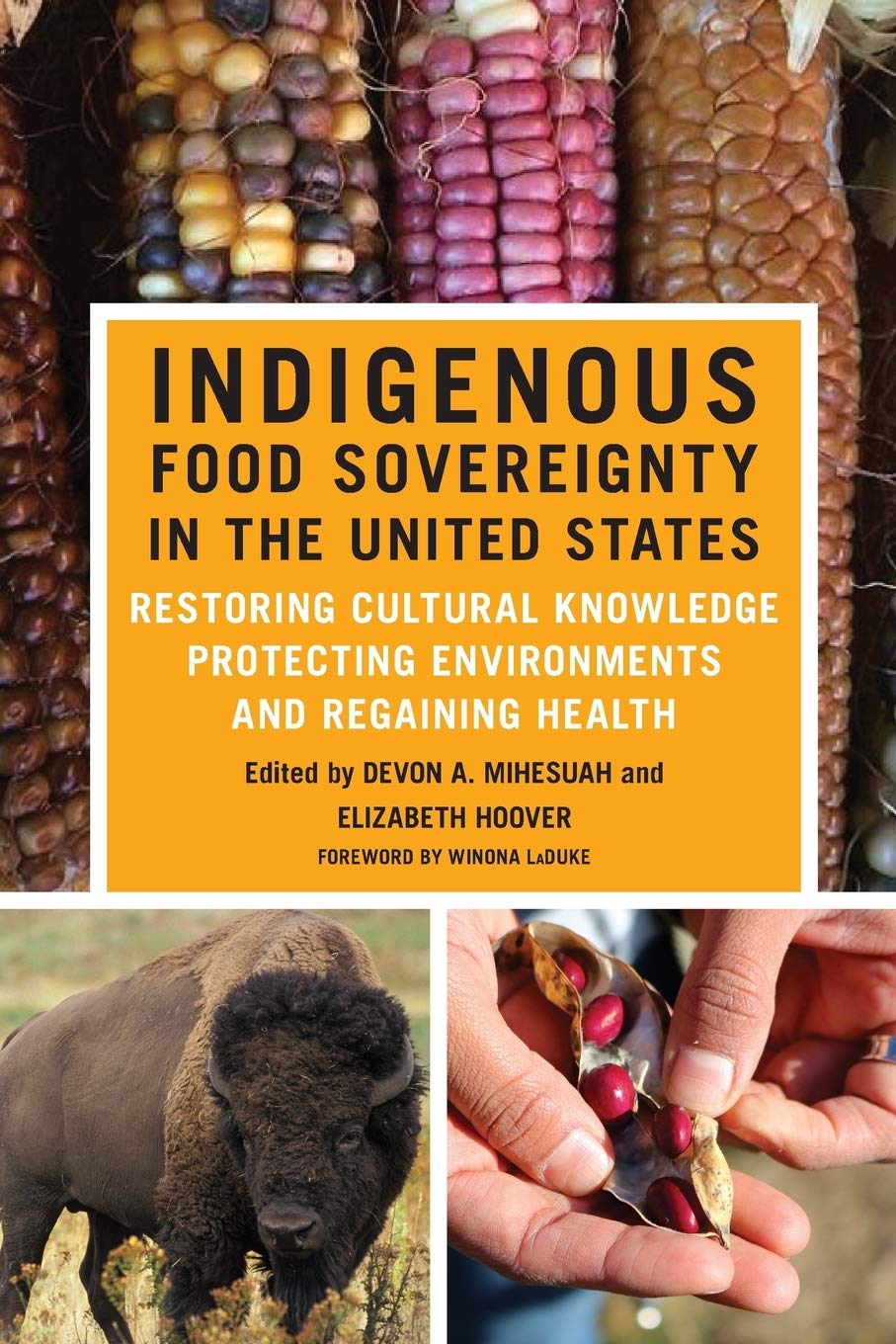 Indigenous Food Sovereignty in the United States, edited by Hoover and Devon Mihesuah, explores the meaning and importance of food sovereignty for Native peoples in the United States, and asks whether and how it might be achieved and sustained. Unprecedented in its focus and scope, this collection addresses nearly every aspect of indigenous food sovereignty, from revitalizing ancestral gardens and traditional ways of hunting, gathering, and seed saving to the difficult realities of racism, treaty abrogation, tribal sociopolitical factionalism, and the entrenched beliefs that processed foods are superior to traditional tribal fare. The contributors include scholar-activists in the fields of ethnobotany, history, anthropology, nutrition, insect ecology, biology, marine environmentalism, and federal Indian law, as well as indigenous seed savers and keepers, cooks, farmers, spearfishers, and community activists. After identifying the challenges involved in revitalizing and maintaining traditional food systems, these writers offer advice and encouragement to those concerned about tribal health, environmental destruction, loss of species habitat, and governmental food control.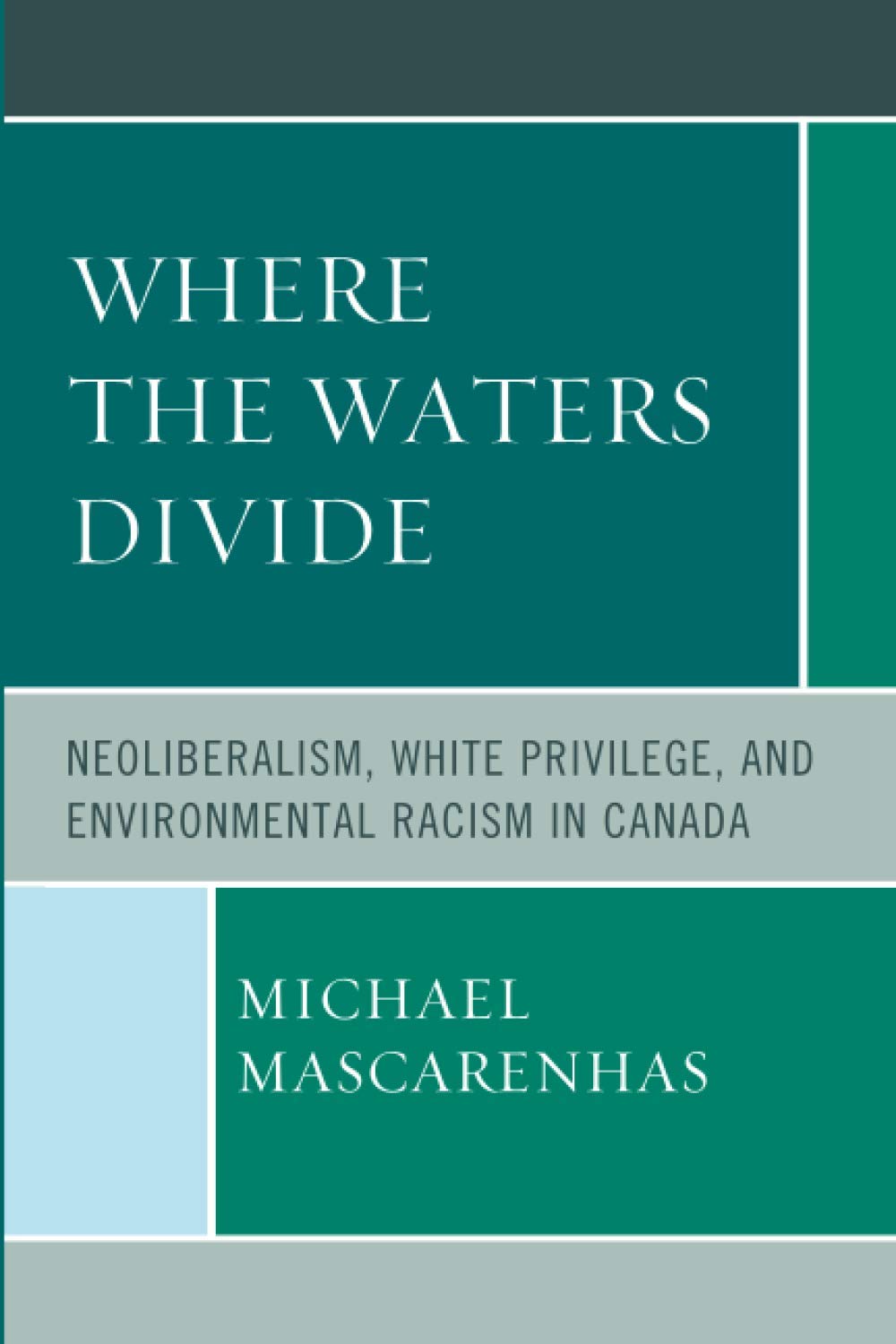 Associate Professor Michael Mascarenhas is the author of Where the Waters Divide, a timely and important publication that advances an empirical understanding of Canada's contemporary "Indian" problem. Where the Waters Divide is one of the few book monographs that analyze how contemporary neoliberal reforms (in the manner of de-regulation, austerity measures, common sense policies, privatization, etc.) are woven through and shape contemporary racial inequality in Canadian society. Using recent controversies in drinking water contamination and solid waste and sewage pollution, Where the Waters Divide illustrates in concrete ways how cherished notions of liberalism and common sense reform — neoliberalism — also constitute a particular form of racial oppression and white privilege.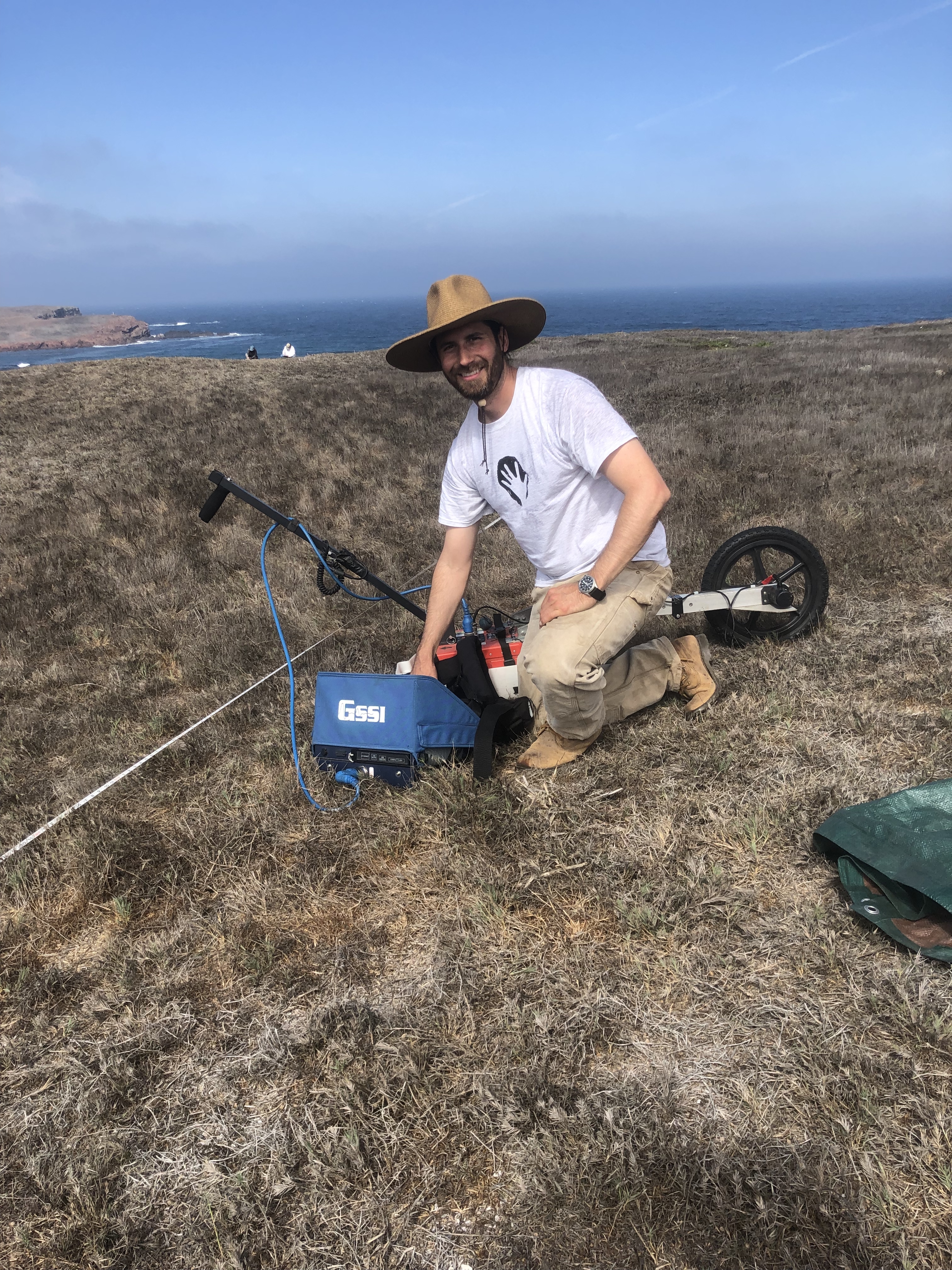 Assistant Professor Peter Nelson has conducted community-based and collaborative research with California Indian Tribes since 2009. His most recent projects with the Federated Indians of Graton Rancheria, Pala Band of Mission Indians, and San Pasqual Band of Mission Indians investigate Tribal Cultural Resource (TCR) site structure, settlement patterns, depositional processes, and impacts on cultural and natural resources from climate change. The primary tools utilized in this research are Ground Penetrating Radar and GIS technologies that can precisely and accurately reveal information about TCRs without damaging them through extensive excavation. Another important avenue of collaborative research that Nelson is pursuing is the impact of prescribed burning on acorn pests in woodlands at the Bouverie Preserve (Sonoma Valley, CA) in his tribe's ancestral territory (Federated Indians of Graton Rancheria). Fire and other Indigenous stewardship practices help maintain healthy plant and animal communities that are part of the traditional cultural landscape and ensure that these resources are abundant and accessible for tribal people for food, basketry, and other purposes. To read more about this project, visit the Audubon Canyon Ranch project description.
Recent publication: "The Role of GPR in Community-Driven Compliance Archaeology with Tribal and Non-tribal Communities in Central California" Advances in Archaeological Practice, 2021
Alexii Sigona, a member of the Amah Mutsun Tribal Band and a third-year Ph.D. student in ESPM, focuses his research on Indigenous natural resource management, specifically with the Amah Mutsun—a landless and non-federally recognized tribe. Alexii was recently featured in this story on Berkeley News.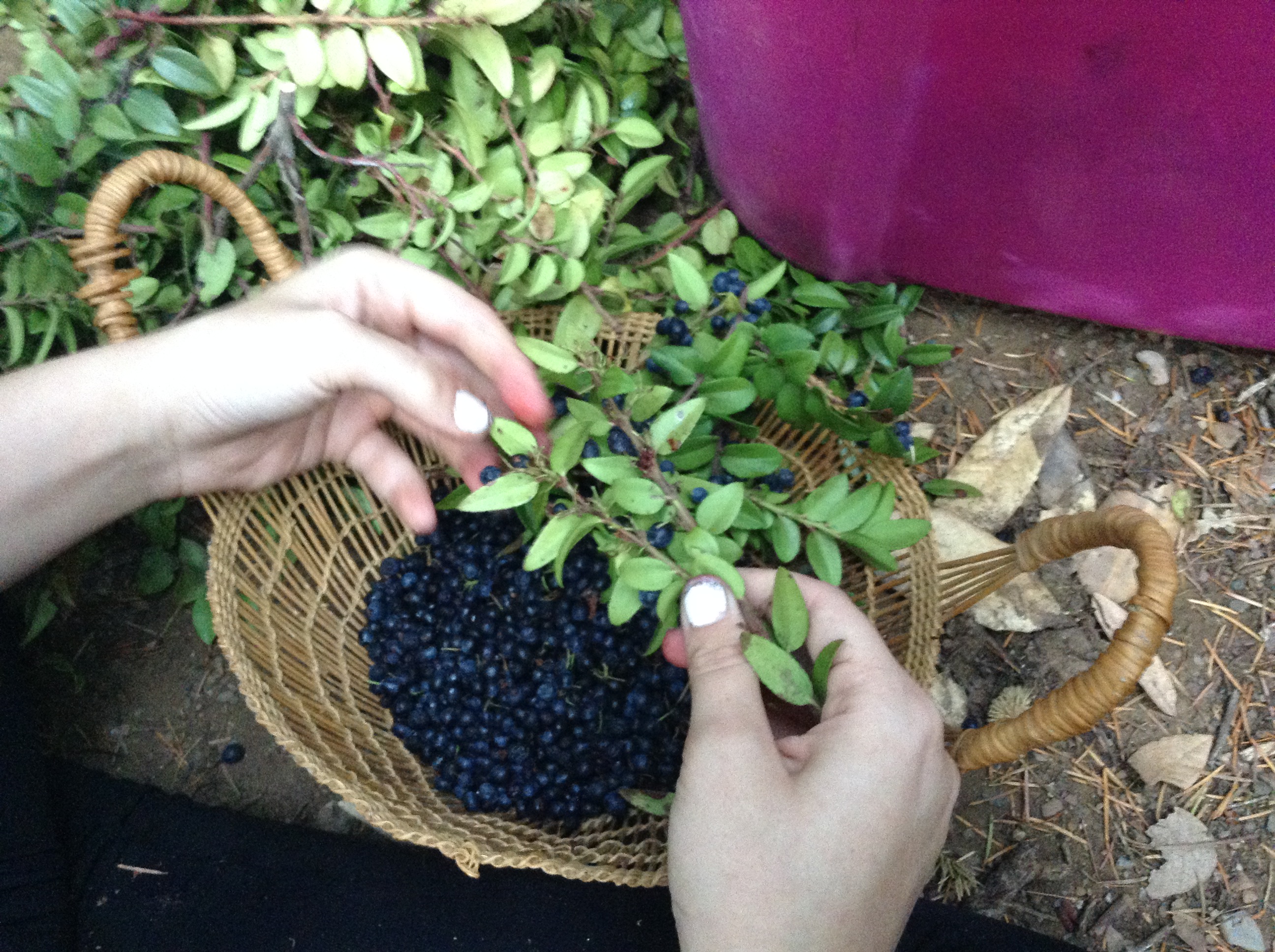 Since 2007, Cooperative Extension specialist Jennifer Sowerwine has partnered with the Karuk, Yurok and Klamath Tribes as well as the U.S. Forest Service in the Klamath River Basin to assess and enhance food security, food sovereignty and tribal community resilience under changing climate conditions. Her research has found that food security is intimately tied to having reliable access to culturally significant foods and having the ability to manage the landscape to enhance their productivity, quality and accessibility. Yet the impact of settler colonialism including denied access to and stewardship of ancestral lands by federal and state governments has led to significant degradation of cultural resource quality and availability. Climate change is further exacerbating threats to culturally important landscapes and species. Ongoing collaborative research with the Karuk Tribe integrates both Indigenous science and methods in forestry and ecology to monitor both the effects of climate change as well as reintroduction of cultural resource management practices on quality, abundance and yield of culturally significant plant species for foods, fibers and medicines.  
Recent Publications and More information: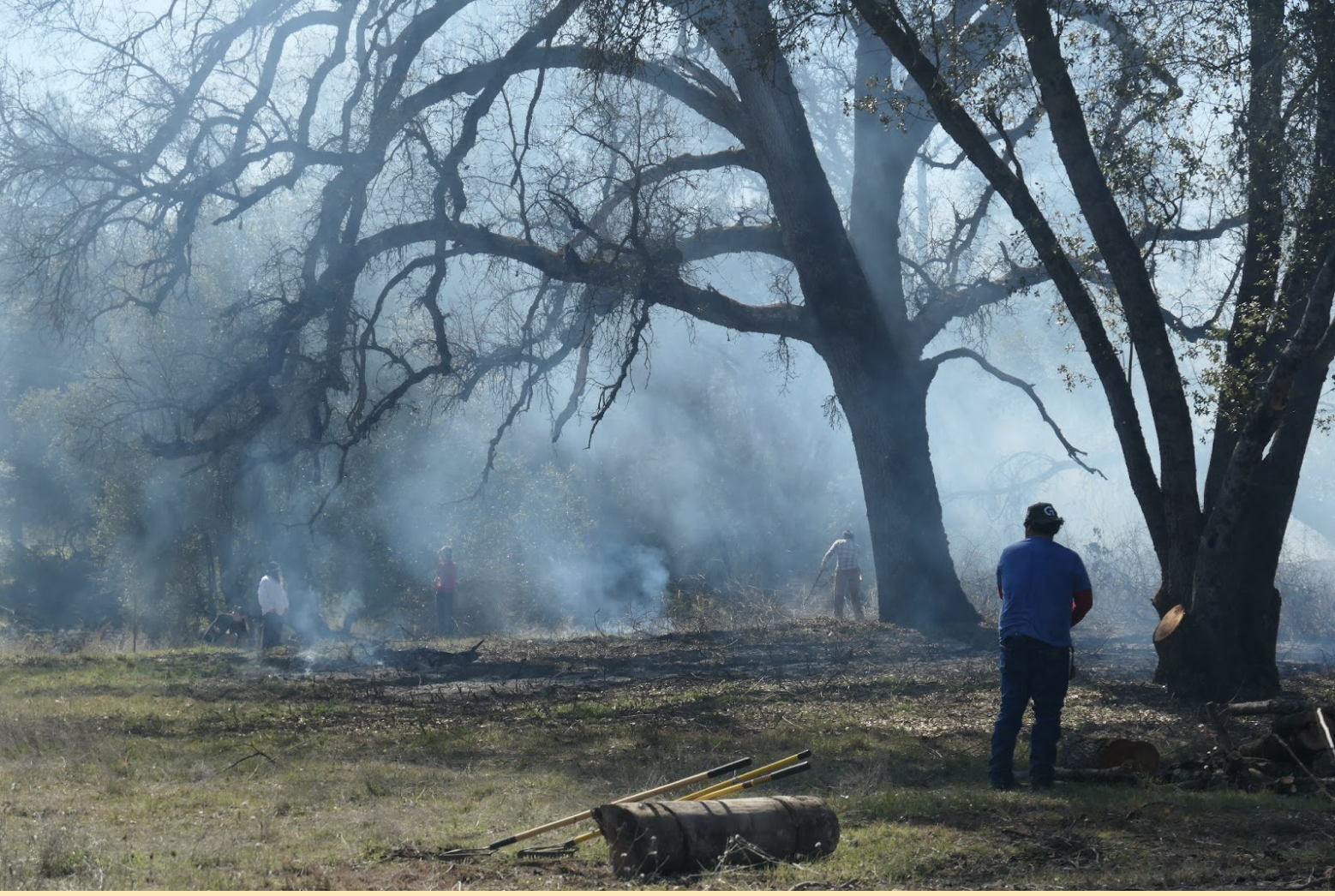 ESPM Professor Scott Stephens and anthropology Professor Kent Lightfoot are working with the Amah Mutsun Tribal Band, The Amah Mutsun Land Trust, and the Native Stewardship Corps to evaluate the effects of restoration treatments of varying intensities on cultural resources, archaeobiology, and entomology.  The study area is in the San Vicente Redwoods Preserve that burned in the 2020 CZU Lightning Complex Fire in Santa Cruz County. Treatments include control, "shaded" fuel break (one of the most common treatments in the county), and open-canopy oak restoration. The spectrum of canopy closure resulting from these treatments is anticipated to provide opportunities for study of various cultural resources and forest health following restoration. Stephens and Lightfoot are also working with the North Fork Mono Tribe in the foothills of the Sierra Nevada near Mariposa. Ongoing cultural burning led by Chairman Ron Goode produces resources for the Tribe and the Berkeley team is working to document archeological materials in the area. 
---
To learn more about how UC Berkeley is celebrating Native American Heritage Month, visit the Berkeley Diversity website. For additional information and resources, visit the Library of Congress Archive and National Congress of American Indians.