Research Interests / Specializations:
Research Description:
The research focus in my lab is on the behavioral ecology and community organization of solitary bee species in selected environments in California and Costa Rica. During the past 21 years we have been documenting bee diversity, seasonality, and host plant preferences of most species at several northern California sites and three sites in a seasonal dry forest in Costa Rica. For several temperate and tropical species, we are also systematically monitoring changes in annual bee frequencies and documenting the types of mortality factors that may be related to the observed fluctuations recorded. During the past five years the research has shifted from pure wildland studies to comparative bee studies in wildlands and urban residential gardens. This shift has resulted from the discovery in my lab that urban residential areas can support high diversities of local bee species. The new work is also related to the phenomenon of global pollinator decline and the broad search for new ways to conserve and protect pollinators in a variety of habitats, including urban. New studies pursuing the comparative examination are in progress throughout California and in several sites in Costa Rica.
Current Projects
Five main studies are currently ongoing in California and Costa Rica. The first is a comparative study of native bee species in wildland habitats and nearby urban residential areas. The goal is to document diversity of native bee species that use urban areas for their floral resources, as well as for nesting. Attention is paid to how the resources are structured in time and space.The second study uses the survey information from the first to construct an experimental floral resource garden at the UC Berkeley Oxford Tract that is specifically designed to attract diverse native bee species. In this regard native California plant species are used to attract generalist and specialist bees with the goal of learning the potential of small gardens, stocked with preferred natives, to attract high diversity and abundance of bee species. This study is considered a forerunner to creating a model for an urban bee reserve, which addresses issues of pollinator decline.The third study examines the use of selected plants as bioindicator species for monitoring native bee species. Certain plant species area known to attract certain bee species, and these relationships are being quantified throughout the state in nine cities from Redding to Riverside-to develop a monitoring tool for tracking specific bee species through time.The fourth study is still exploratory and concerns developing information on bee gardening that can be used by schools, museums, and commercial nurseries to promote awareness of the importance of bees as pollinators of urban plants. My lab is working with several schools and museums to develop this user-friendly information.The final project is a book project-to be published by the University of California press. The book "Native Bees and their Flowers in Urban California" will be a 300 page field guide that should be ready in 2011. The target audiences are gardeners teachers, native plant societies, and professionals interested in outreach projects.
Selected Publications
Rozen, J. G., Jr., B. Vinson, R. Coville, and G.W. Frankie 2010. Biology and Morphology of the immature stages of the cleptoparasitic bee: Coelioxys chichimeca (Hymenoptera: Apoidea: Megachilidae). American Museum Novitates. No. 3679 1-26. Pawelek, J., G.W. Frankie, R. Thorp, and R. Coville 2010. Starting your own native bee sanctuary. Pacific Horticultre. 71 (2):16-19. Frankie, G. W. M. Rizzardi, S. B. Vinson, and T. L. Griswold. 2009. Decline in bee diversity and abundance from 1972-2004 on a flowering leguminous tree, Andira inermis in Costa Rica at the interface of disturbed dry forest and the urban environment. Journal of the Kansas Entomological Society 82:1-20. Frankie, G. W. et al. (+9 authors) 2009. Native bees are a rich natural resource in urban California gardens. California Agriculture. 63:113-120. Frankie, G.W., R.W. Thorp, J.C. Pawelek, J. Hernandez and R. Coville. 2009. Urban bee diversity in a small residential garden in northern California. Journal of Hymenoptera Research 18:368-379. Hernandez, J., G.W. Frankie, et al. 2009. Ecology of Urban Bees: Review of current knowledge and directions for future study. Cities and the Environment 2(1):1-13 http://escholarship.bc.edu/cate/vol2/iss2/7 Pawelek, J. C., G. W. Frankie, R. W. Thorp, and M. Przybylaski. 2009. Modification of a community garden to attract native bee pollinators in urban San Luis Obispo, California. Cities and the Environment 2(1):1-20 http://escholarship.bc.edu/cate/vol2/iss2/7 Wojcik, V. A., G. W. Frankie, R. W. Thorp, and J. L. Hernandez. 2008. Seasonality in bees and their floral resource plants at a constructed urban bee habitat in Berkeley, California. Journal of the Kansas Entomological Society 81:15-28. Vinson, S.B., G.W. Frankie, H.J. Williams. 2006. Nest liquid resources of several cavity nesting bees in the genus Centris and the identification of a preservative, levulinic acid. Journal of Chemical Ecology. 32(9):2013-2021. Frankie, G.W. et al. 2005. Ecological Patterns of Bees and Their Host Ornamental Flowers in Two Northern California Cities. Journal of the Kansas Entomological Society 78: 227-246. Frankie, G.W. et al. 2005. Changing Bee Composition and Frequency on a Flowering Legume, Andira inermis, During El Niño and La Niña Years (1997-1999) in Northwestern Costa Rica. Journal of the Kansas Entomological Society 78:100-117. Frankie, G.W. 2004. Urban Bee Gardening Website. http://nature.berkeley.edu/urbanbeegardens Frankie, G.W. et al (eds). 2004. Biodiversity Conservation in Costa Rica: Learning the Lessons in a Seasonal Dry Forest. University of California Press, Berkeley 341 pp. Frankie, G.W. et al. 2004. Flowering phenology and pollination systems diversity in the seasonal dry forest. Chpt in G.W. Frankie et al (eds), Biodiversity Conservation in Costa Rica: Learning the Lessons in a Seasonal Dry Forest. University of California Press, Berkeley pp 17-29. Frankie, G.W. and Throp, R.W. 2003. Pollination and Pollinators. (pp. 919-926). Chpt. In V. Resh and R. Carde (eds.) Encyclopedia of Insects. Academic Press. Frankie, G.W. et al. 2002. Coexistence of Africanized honey bees and native bees in the Costa Rican seasonal dry forest (pp. 327-339) Chpt. in E.H. Erickson et al. (eds) Proc. Of 2nd International Conference on Africanized Honey Bees and Bee Mites. A.I. Root Co. Medina, Ohio. Vinson, S.B. and G.W. Frankie. 1999. Nesting behavior of Centris flavofasciatus (Hymenoptera: Apidea) with respect to the source of the cell wall. Journal of the Kansas Entomological Society 72:46-59. Frankie, G.W. et al. (7 authors). 1998. Monitoring solitary bees in modified wildland habitats: Implications for bee ecology and conservation. Environmental Entomology 27:5
Recent Teaching:
24 - FRESHMAN SEMINAR
90 - INTRO TO CRS
98 - DIRECTED GROUP STDY
99 - SUPERV INDEP STUDY
100 - Environmental Problem Solving
194 - SEM IN C RES ST
195 - Senior Thesis
H196 - HONORS RESEARCH
197 - FIELD STUDY
198 - DIRECTED GROUP STDY
199 - SUPERV INDEP STUDY
299 - INDIVIDUAL RESEARCH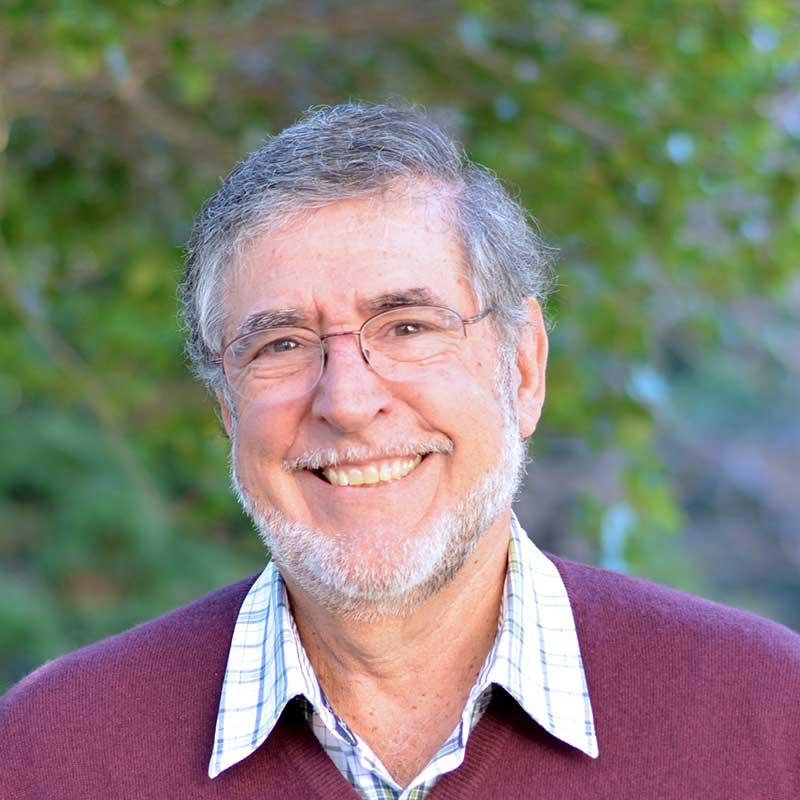 Contact details
E-mail:
gwfrankie@berkeley.edu
Office Address
315 Wellman Hall
Office hours
By Appointment
Office Phone Number
510-642-0973
Mailing address
Department of Environmental Science, Policy, & Management
UC Berkeley
130 Mulford Hall #3114
Berkeley, CA 94720