Education
2005   B.S. in Chemistry, The Ohio State University
2011   PhD in Chemistry, Carnegie Mellon University
Research Interests / Specializations:
Research Description:
Weathering of oil following the Deepwater Horizon oil spill
Detailed chemical analysis of gasoline and diesel emissions from domestic vehicles and trucks
The weathering of oil following the Deepwater Horizon (DWH) oil spill has large implications for both the air quality around the site and the final fate of the spilled oil. Using the composition  of the DWH oil from GC×GC analysis in the Goldstein group, I am building a detailed model of evaporation (including detailed sea-surface phenomena/turbulence) and subsequent aerosol formation over the oil slick following the spill.
Prior to his work at Berkeley, Dr. Drozd was a Dreyfus Postdoctoral Fellow (2011-2013) at Columbia University under Prof. Faye McNeil. There he studied aerosol properties and chemistry focusing on aqueous aerosol systems including: acid-catalyzed uptake, brown carbon formation, and effects of metal-organic reactions on aerosol CCN activity. While at CMU he worked on a range of projects spanning quantum mechanical calculations, reaction dynamics, and sampling and analysis of gas-turbine engine emissions. His PhD thesis was entitled Ozonolysis Intermediate Dynamics and Hydroperoxide Photodissociation in the Atmosphere. At OSU he worked under Drs. John and Susan Olesik, studying the binding of heavy metals to humic acids.
Selected Publications
Drozd, G.T., Worton, D.R.,  Aeppli, C., Reddy, C.M.,  Zhang, H., Variano, E., Goldstein, A.H. Modeling comprehensive chemical composition of weathered oil following a marine spill to predict ozone and potential secondary aerosol formation and constrain transport pathways. Journal of Geophysical Research: Oceans. DOI: 10.1002/2015JC011093.

Drozd, G. T., and McNeil, V. F. Organic matrix effects on the formation of light-absorbing compounds from α-dicarbonyls in aqueous salt solution. Environmental Science: Processes & Impacts, 16, 741, 2014.

Drozd, G. T., Woo, J. L., Häkkinen, S.L., Nenes, A., and McNeil, V. F. Inorganic salts interact with organic di-acids in sub-micron particles to form material with low hygroscopicity and volatility. Atmos. Chem. Phys. Discuss., 13, 30653-30685, 2013.

Drozd, G. T., Woo, J. L., and McNeil, V. F. Self-limited uptake of α-pinene-oxide to acidic aerosol: the effects of liquid-liquid phase separation and implications for the formation of secondary organic aerosol and organosulfates from epoxides. Atmos. Chem. Phys. Discuss., 13, 7151-7174, 2013.

Drozd, G. T., Miracolo, M., Presto, A., Lipsky, E., Corporan, E., Riemer, D., Robinson, A. Particulate matter and organic vapor emissions from an in-use helicopter engine operating on petroleum and Fischer-Tropsch fuels, Energy Fuels, 26, 4756–4766, 2012.

Drozd, G. T., Donahue, N. M. Pressure Dependence of Stabilized Criegee Intermediate Formation from a Sequence of Alkenes, J. Phys. Chem. A, 115, 4381, 2011.

Drozd, G. T., Kroll, J., Donahue, N. M 2,3-dimethyl-2-butene (TME) ozonolysis: Pressure dependence of stabilized Criegee intermediates and evidence of stabilized vinyl hydroperoxides, J. Phys. Chem. A, 115, 161, 2011.

Drozd, G. T., Melnichuk, A., Donahue, N.M., The UV spectrum of HOOH: Importance of torsional motion and transition dipole moment from semi-classical calculations on an ab-initio potential energy surface, J. Chem. Phys., 132, 084304, 2010.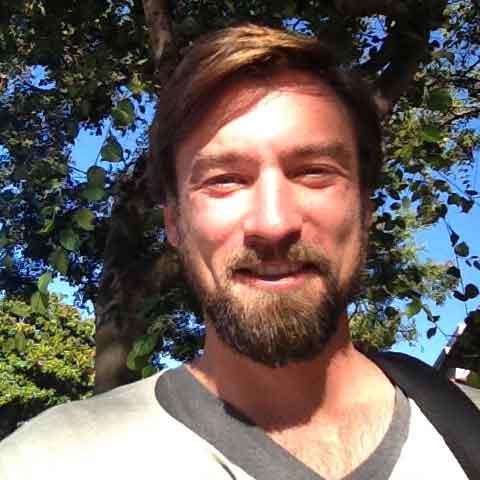 Contact details
Mailing address
Department of Environmental Science, Policy, & Management
UC Berkeley
130 Mulford Hall #3114
Berkeley, CA 94720