Education
2002, Massachusetts Institute of Technology.  Masters in City Planning  (Industrial Ecology Emphasis).
1997, University of California at Berkeley.  Bachelor of Arts (African American Studies & Human Biodynamics). 
Research Interests / Specializations:
Critical Race Theory, Industrial Ecology, Political Ecology, Agroecology, STS
Research Description:
I am interested in the sustainability of metropolitan systems in general, and more specifically the ways in which urban agriculture (UA) fits into the metropolitan metabolism, and issues that arise in the upscaling of UA due to contrived and antagonistic  ideological binaries. I study these phenomena through three lenses: Critical race theory:  How are UA practices and institutions racialized?  How does race impact the roles, goals, and politics of UA?   How does the schism between black/white histories and visions of UA problematize practice? Industrial Ecology:  What material flows does UA utilize and comprise?  How do these integrate with the urban metabolism (e.g., commercial food waste input into compost facilities which supply local UA projects).  How does the agroecological vs. technological schism result in certain configurations of UA? Political economy/ecology: How are the inputs for UA (nitrogen, carbon, water, seeds) provisioned?  How is the land acquired, and under what tenure arrangements?  What are the social relations inherent in the labor?  How do these various arrangements fit into the political and economic goals and visions of UA proponents, and how does the commodification/capitalist vs. commons/marxist schism manifest itself?
Selected Publications
C.N.E.Corbin, Guillermo R. Douglass-Jaimes, Jesse Williamson, Ashton Wesner, Margot Higgins, and Jenny L. Palomino, with contributors Melina Packer and Frances Roberts-Gregory "(Re)Thinking the Tenure Process by Embracing Diversity in Scholars and Scholarship." University of California Student Association Graduate Policy Journal, Vol. 1, October 29, 2015.

Andrade, K., Corbin, C., Diver, S., Eitzel, M.V., Jesse Williamson, Brashares, J. and Fortmann, L. "Finding Your Way in the Interdisciplinary Forest: Notes on Educating Future Conservation Practitioners." Biodiversity and Conservation. October, 2014. 
Honors and Awards
Housing and Urban Development Fellow, 2000

National Science Foundation Graduate Research Fellow, 2011

Ford Foundation Graduate Research Fellow, 2011
Recent Teaching:
ESPM 168: Political Ecology, Instructor of Record (Spring 2021) 
ESPM 163AC: Environmental Justice: Race, Class, Equity, and the Environment, GSI (Fall 2020)
BIO 1B, Lab instructor (Spring 2020)
ESPM 150AC -  Sociology and Political Ecology of Agro-Food Systems, GSI (Fall 2019)
PB HLTH 290.013 - Transforming Food Systems, GSI (Fall 2018)
ESPM 162 - Bioethics and Society, GSI (Fall 2017)
ESPM 167 - Environmental Justice, GSI (Spring 2011, Spring 2012, Spring 2019)
ENVECON 140AC - Economics of Race, Agriculture, and the Environment, GSI (Fall 2010)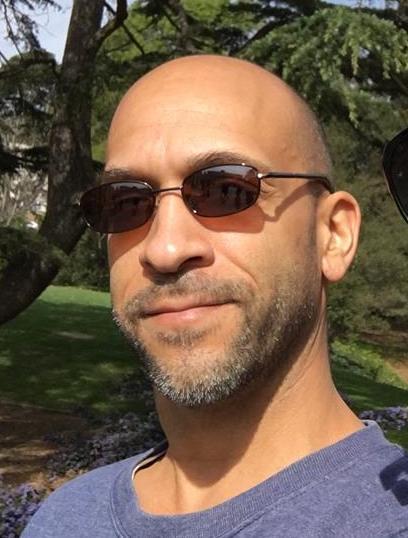 Contact details
E-mail:
jwilliamson@berkeley.edu